We're about to embark on a 5 day trip with our kids and a couple theme parks are on the trip's agenda. I feel like I have finally figured out what I really want to wear on trips like these so I can be comfortable and look put together simultaneously.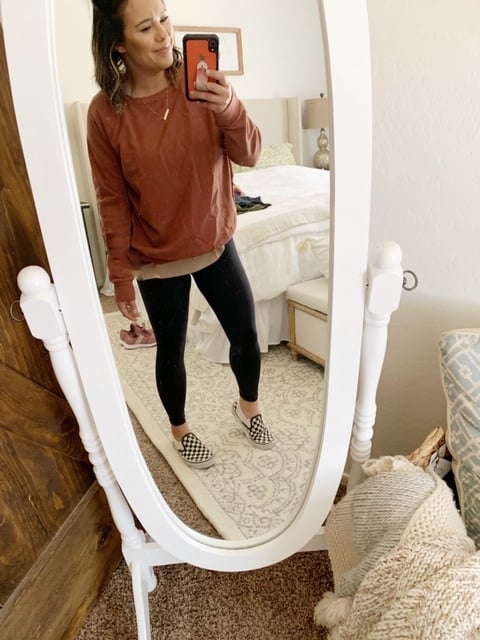 Instead of packing stand alone pieces when I go on trips, I like to pack with things that can be interchangeable. Tops that can go with more than 1 pair of bottoms, vice versa. I also hate to over pack, so I keep to the essentials and pack smart. I wanted to share what I'm packing, and quickly realized that it's just a combination of my favorite tried and true fashion basics. These are all items in my closet that never let me down, whether I'm going to a theme park or going to the grocery store.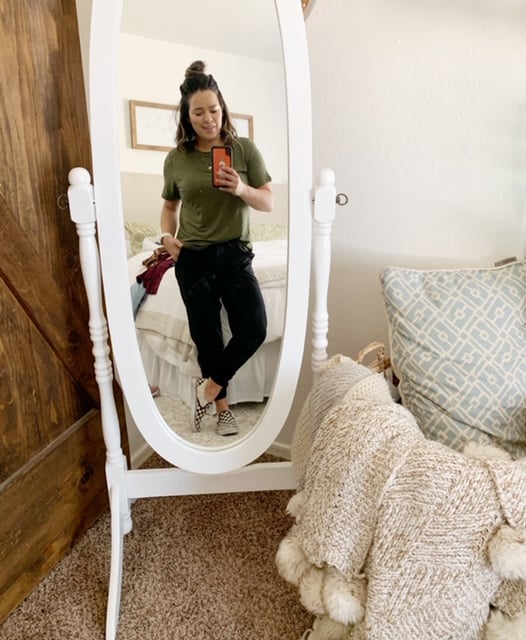 Can we have a moment for these joggers. I am petite so finding joggers that fit is really hard, I've had this pair in my closet for over a year and I honestly wear them at least once a week. They are amazing quality and a closet staple, you can shop them here. They come in a lot of colors, I have the black but I'm planning on adding the army green to my closet soon.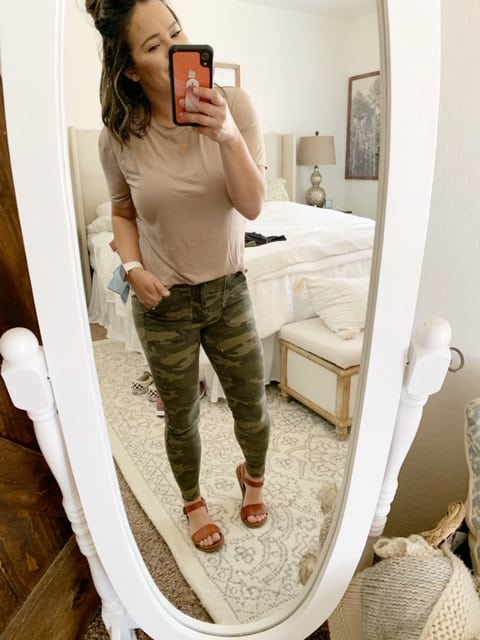 I grabbed a couple new colors of my favorite t shirt. I feel like I have tried all the t-shirts in every price range, and I just keep coming back to these. I love the way they drape and they last a long time without getting holes in them. Does that seem to happen to everyone else? Just me? Anyways these are great.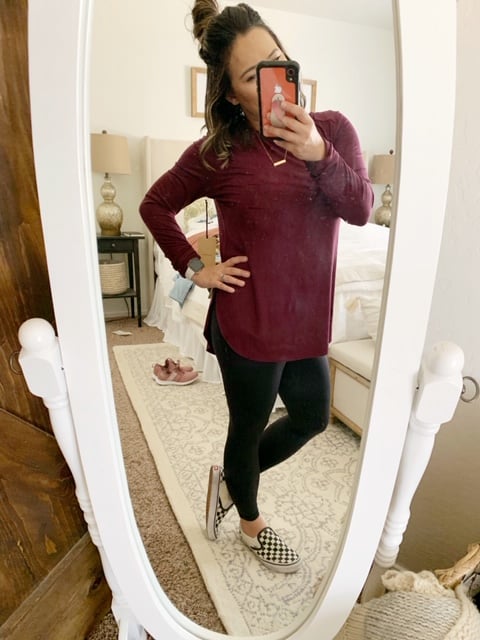 I just found this long sleeve tee which is really similar in feel to my tried and true ones, but have a really flattering deep side slit.
Anyways, I realize that none of this is like ground breaking and really all very basic. I love my basics what can I say and paired with my favorite two pairs of sneakers, I can make a handful of really comfortable and cute outfit combinations.
Plus, I always really like to see people's favorite basics because as a busy work from home mom of 3 let's be real... I live in good basics.
You can shop this post by clicking the images below.