Do you ever just get in a mood to add a whole new direction to a space in your house? Ever since we finished our Nursery that had quickly become the most colorful space in our home, I found myself wanting more color everywhere. A few years ago I started simplifying and neutralizing our home so I could breathe easier, now I think I'm ready for more color to come back. Our homes should change with us through the years. I added some new things and created a colorful living room in our home that I want to share with you today.
Quick Makeovers
The key I've found to being able to easily revamp spaces in our home is to keep a neutral base. I purposely keep my upholstered furniture and main furniture simple and classic so that with the change of a rug and some pillows a space can feel brand new. I know that I grow tired of things quicker than most people so that is why this approach to design is so important to me. I really barely changed anything in this space but it feels entirely new.
Neutral Furniture Favorites

The real star of this room is the Rifle Paper Co x Loloi Area rug. I have shared before about Loloi Area rugs and how they are the best rugs for high traffic areas. They wear extremely well and are a great accessible price point in my opinion. They have a newer collaboration with Rifle Paper Co which is known for playful floral prints and art. This collection is just that.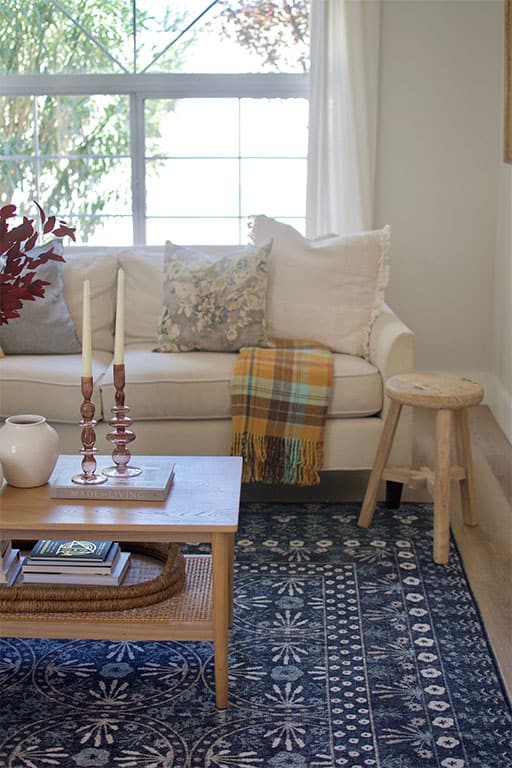 Rifle Paper Co x Loloi Rug Favorites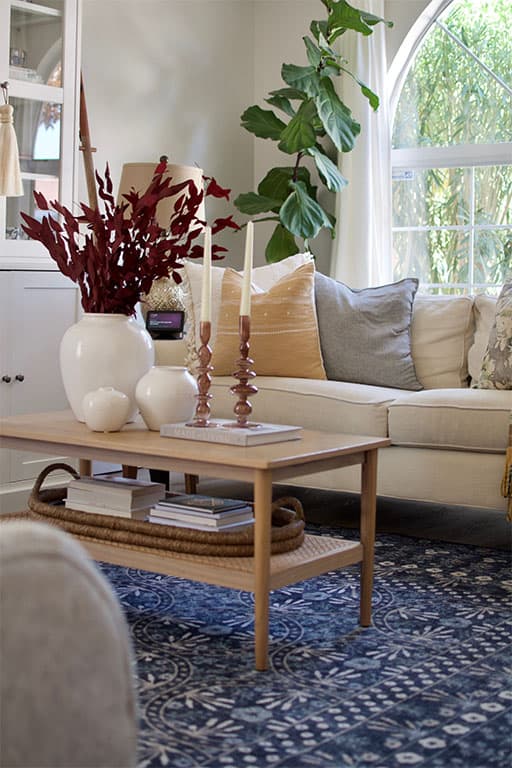 To play off the vibrant blue rug I added in some touches of yellow and rust which are complimentary to blue on the color wheel so they work well together without clashing. I love the mix of colors going on in this room now. It feels much more lively and fun in here. This is what the room looked like before I added in the new touches of color.
Before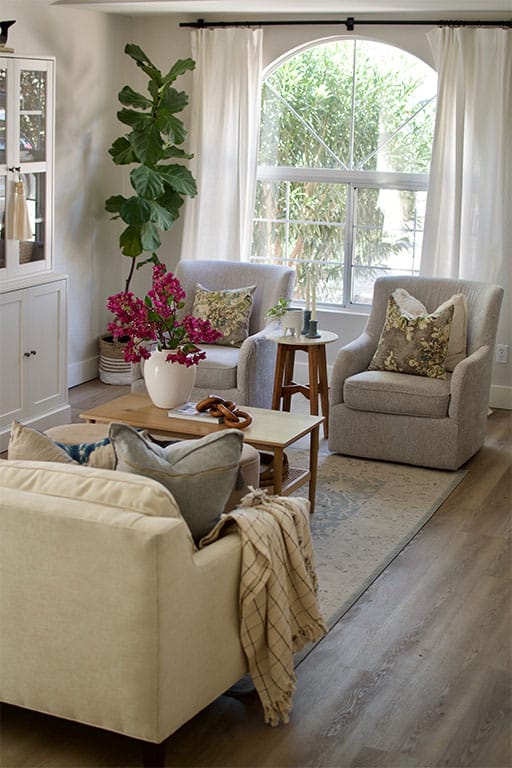 After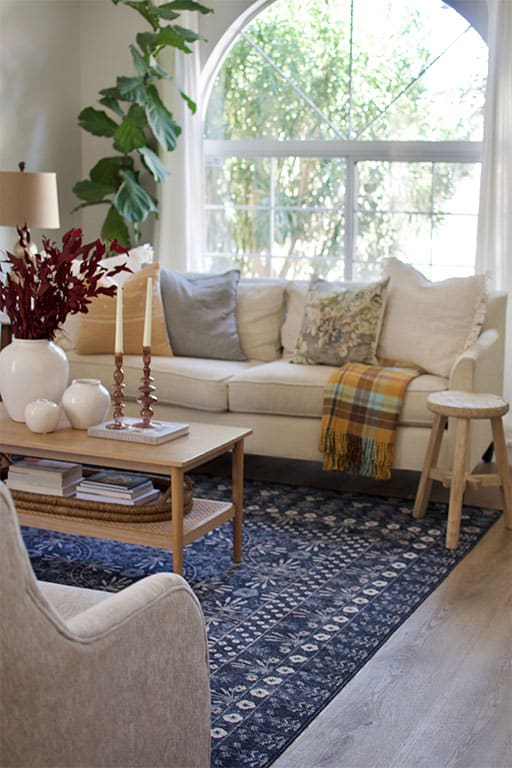 And a couple other pretty details of this space.