If you follow me on social media, you may know that I have been wanting to do a built in window seat in our small dining nook for a while. Recently, I completed my DIY window bench in my front living room as a test run for my dining nook off my kitchen. That project turned out amazing, and taught me a lot about constructing built ins, so I decided to give it a try! Although, I do not recommend big projects like this smack dab in the holiday season
The idea to build in a window bench with storage into our dining nook stemmed from the need for places to store kitchen things. Are you tired of hearing me talk about the lack of storage we have in our home? I feel like this is a common issue in homes under 2,000 sq feet - and many of us don't have space outside for something like a lofted barn shed either, unfortunately. After the bare necessities there just isn't much extra space to give toward extra closets and cupboards I suppose.
We have a small kitchen, not joking we have like 5 kitchen cupboards in total. Even though it is small, we are trying to make it look its best. In fact, we are thinking of looking for some new countertops in Littleton or the surrounding area. I just need to make some time out of my busy schedule to do it. So, because our kitchen is small, we were desperately needing space to store large appliances and miscellaneous kitchen items and maybe a couple of bulk food items (Costco-haulics). I am pretty minimal when it comes to what I keep in our home, but the few cupboards we had in our kitchen were bursting at the seams. You can see more of what our kitchen looks like and my small kitchen styling in this recent post I shared.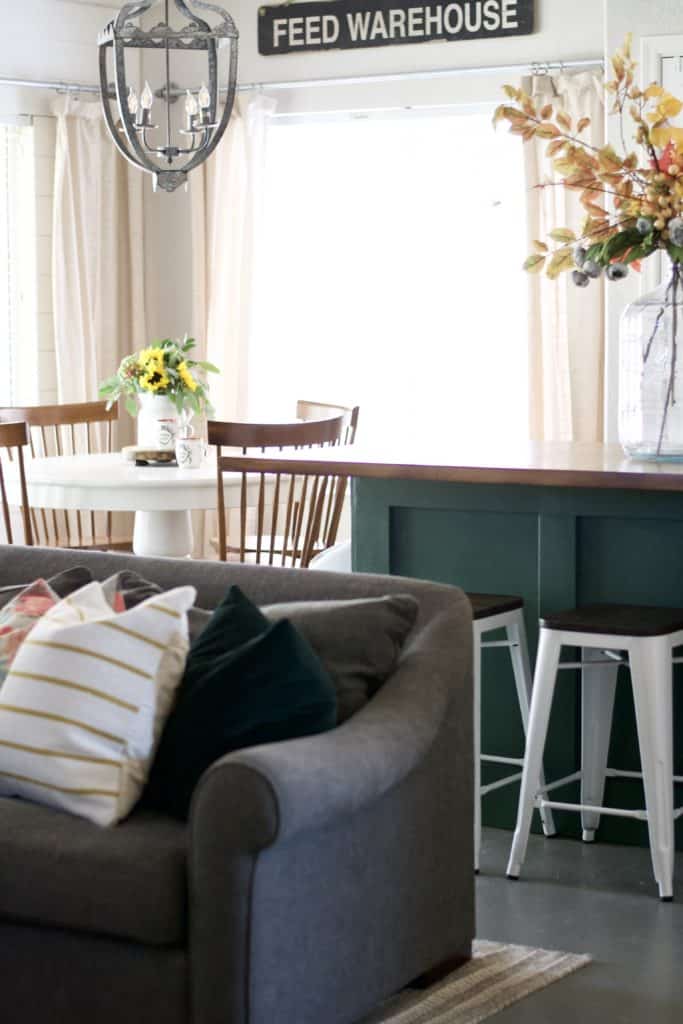 This is what our Dining Nook looked like before, it was totally fine that way but I always felt like it could be MORE and boy we could use the extra storage too. There are a lot of clever DIYs using adhesive glues (maybe the Wood glue by Sugru) and a little bit of woodwork, and that's what we did!
This is what it looks like now with the DIY dining nook window bench I just completed. I am just so obsessed! I feel like it is now the perfect blend of functional, beautiful, and so so cozy. I did this project DIY styled, but if you were wanting to achieve something similar a professional local window replacer may be able to help you with the window part. To find a reputable local window replacer, you might want to search for a term such as window replacement in Charlottesville or use an area more local to you if suitable. The same might also be possible for the window bench!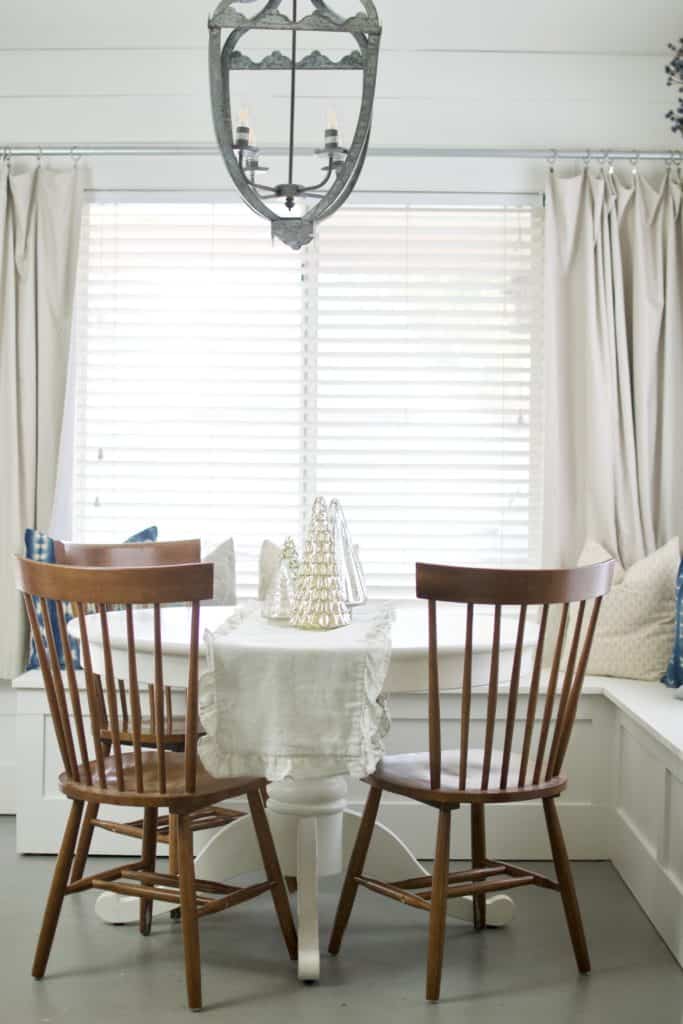 I challenged myself to get this built in window seat in our small dining nook completely finished in 3 days. Factor in that it is the month of December and that is QUITE the feat if I do say so myself. I was able to build most of it myself... but I did have to enlist my handy husband to help me engineer it because it was slightly more challenging because of the free standing nature of this particular built in window seat in our small dining nook, as opposed to the window bench in our front living area that was built into an existing nook. This one was L shaped and had to stand on its own... so I am very grateful my husband knows how to build things.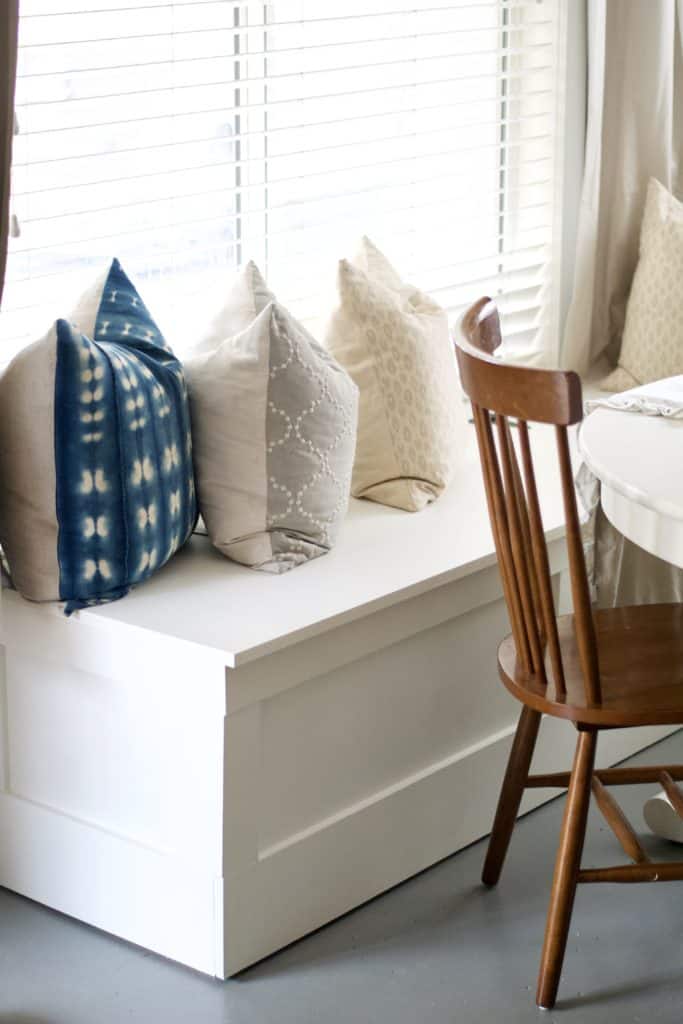 We love to gather around our dining table as a family, and when we have guests over I feel like this is the main go to hang out spot. This has always bothered me because we couldn't fit a table with more than 4 chairs comfortably over in this corner. Now there is a lot more space for people to pile into and hang out to chat around. I love creating spaces with the way we really live in mind. Homes are meant to be so much more than just pretty to look at IMO.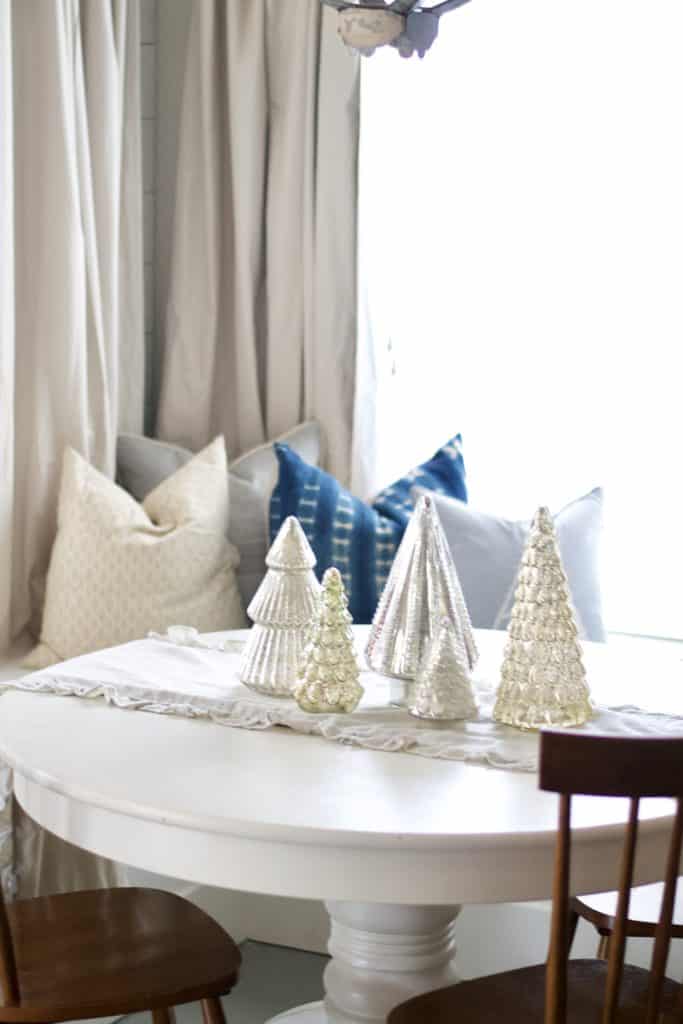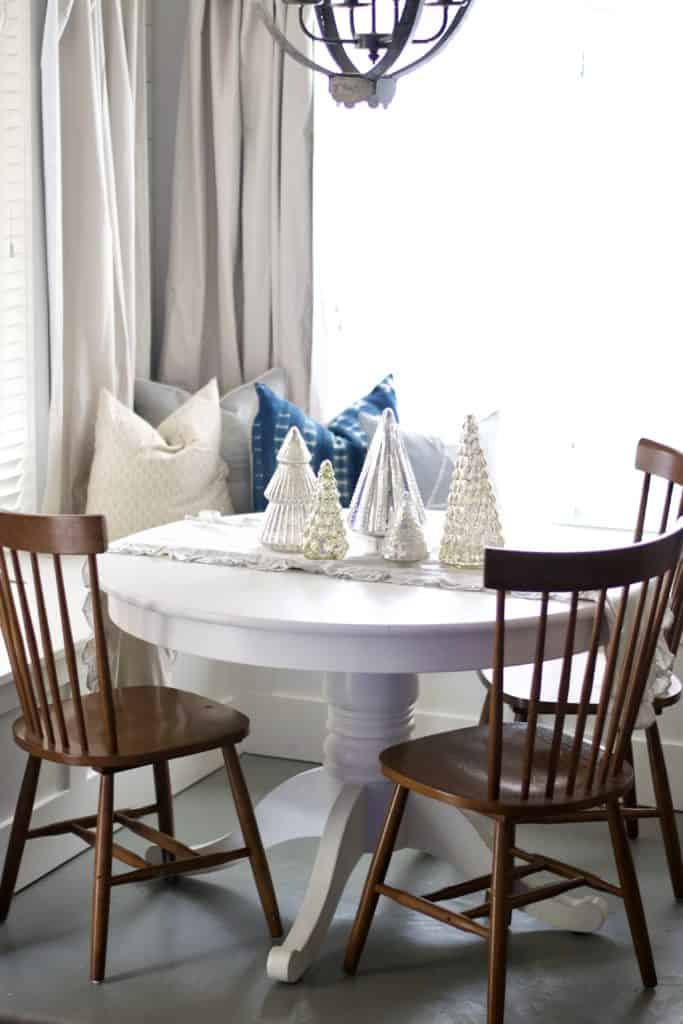 My dining table is thrifted, originally from Pottery Barn. However, my dining chairs are still available. Our dining chairs are so classic, I love them.
I love how timeless and classic built in details like window seats are. When you build them yourself they are really affordable and money I feel like you will never regret spending. If you are looking for ways to add instant charm and character to an otherwise average space in your home, I would highly recommend adding some diy built in details. I always love to do some DIY Craftsman Style Trim on all my windows and doorways as well.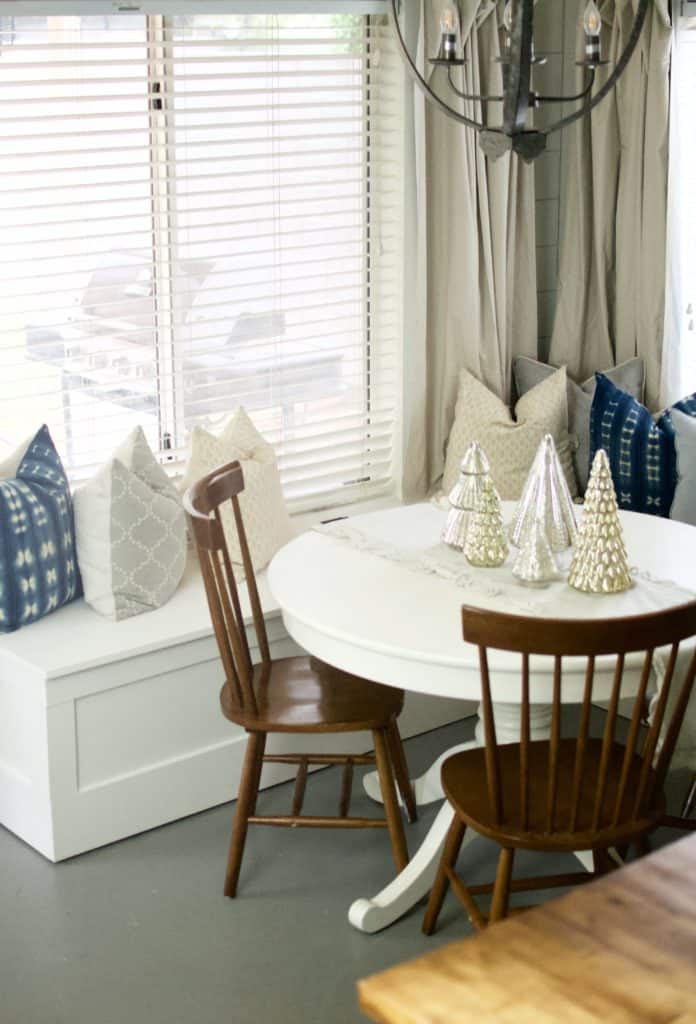 I have some organizing to do, as I figure out what is best to keep inside the dining bench and what should stay in the kitchen cupboards. If you are struggling to find places to put things and are exasperated by all the "clutter" in your home, I think this is such a great storage solution. I feel like we doubled out kitchen storage by simply adding this built in window seat in our small dining nook.