Have you ever felt like you would love to have a designer come design your bedroom but can't afford it? Today I am going to share with you my top 3 tips to furnish your bedroom like a designer, that I used in my own Primary Bedroom. Though it is still a work in progress, this space feels really serene and polished but nearly everything in it is from Target.
I am going to break down my 3 tips for creating a designer bedroom on a Target budget. I always preach that creating a beautiful environment is attainable for all, you do not need to have a huge budget in order to create a welcoming bedroom or space in your home.
Designer Tip #1 Neutral Bedding with Texture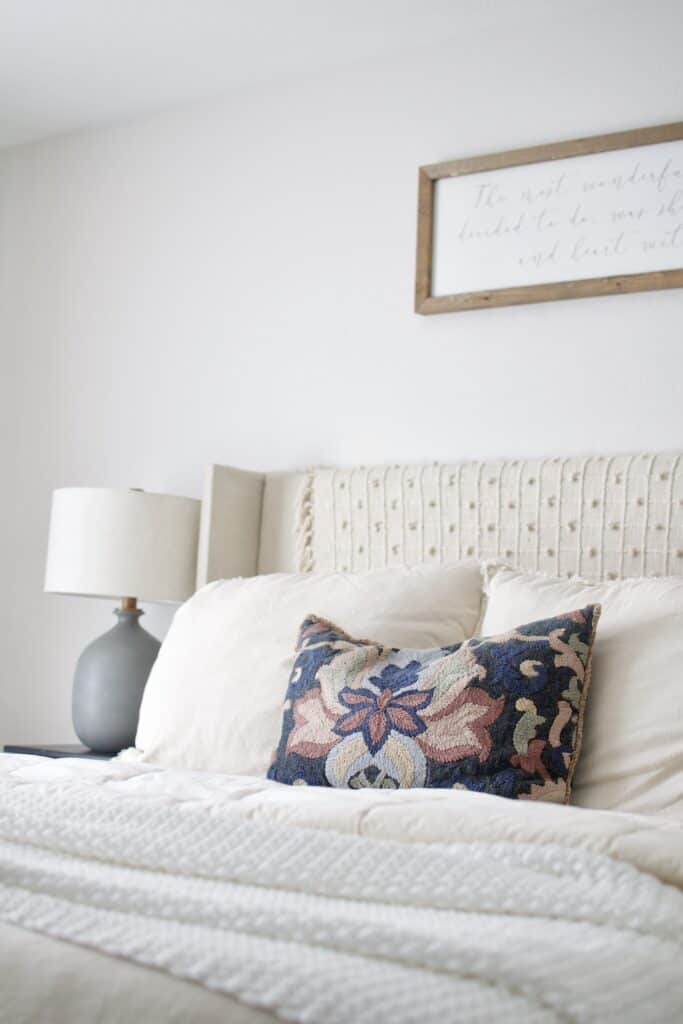 Create lots of layers in a neutral color palette my mixing up textures. I love the blend of linen with a quilt and the knitted throw I have at the end of our bed. It makes it feel luxurious and interesting even though the colors are all in a natural linen or white. I think a neutral bedding palette feels sophisticated and calming which is the perfect combination for a Primary Bedroom.

Designer Tip #2 Statement Table Lamps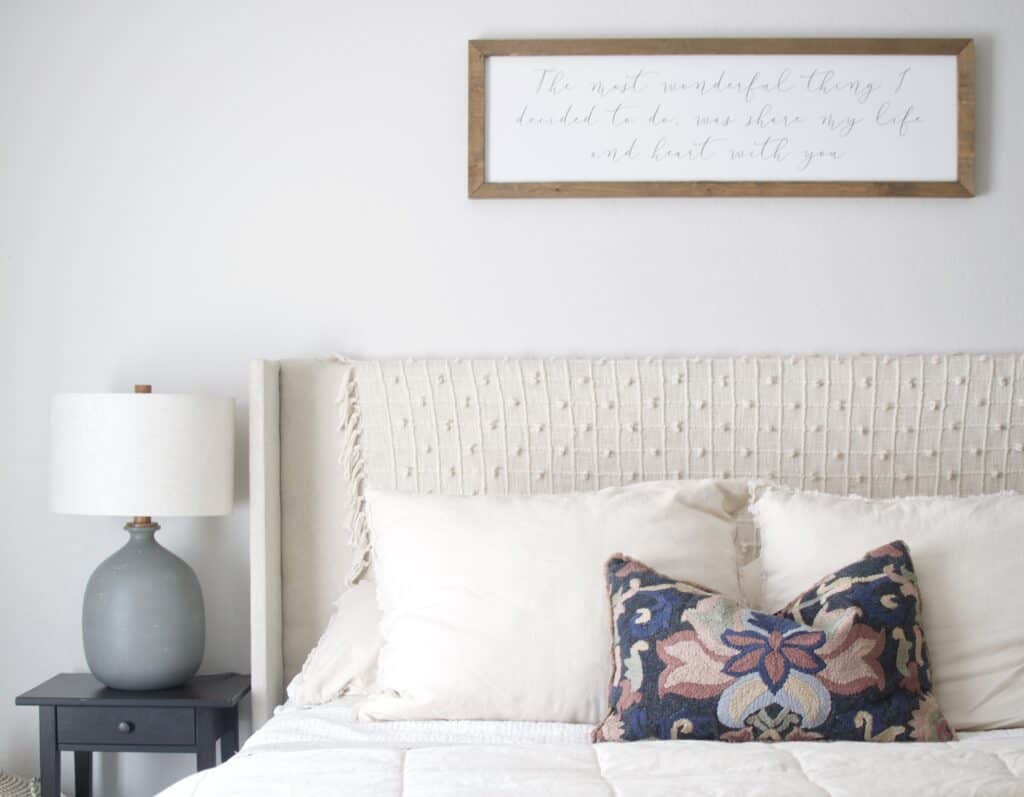 One of the biggest mistakes I see people make in their spaces is having the incorrect scale of table lamps. For me the bigger the better. I think that lighting is such a fun place to make a style statement, there are a lot of affordable statement lamps on the market today. The most important thing to consider is the height, and visual interest when choosing lamps. I love unique table lamps, they really can make or break a space if you ask me. Choosing ones that aren't interesting, or large enough is a real design faux paux.

Designer Tip # 3 Statement Pillows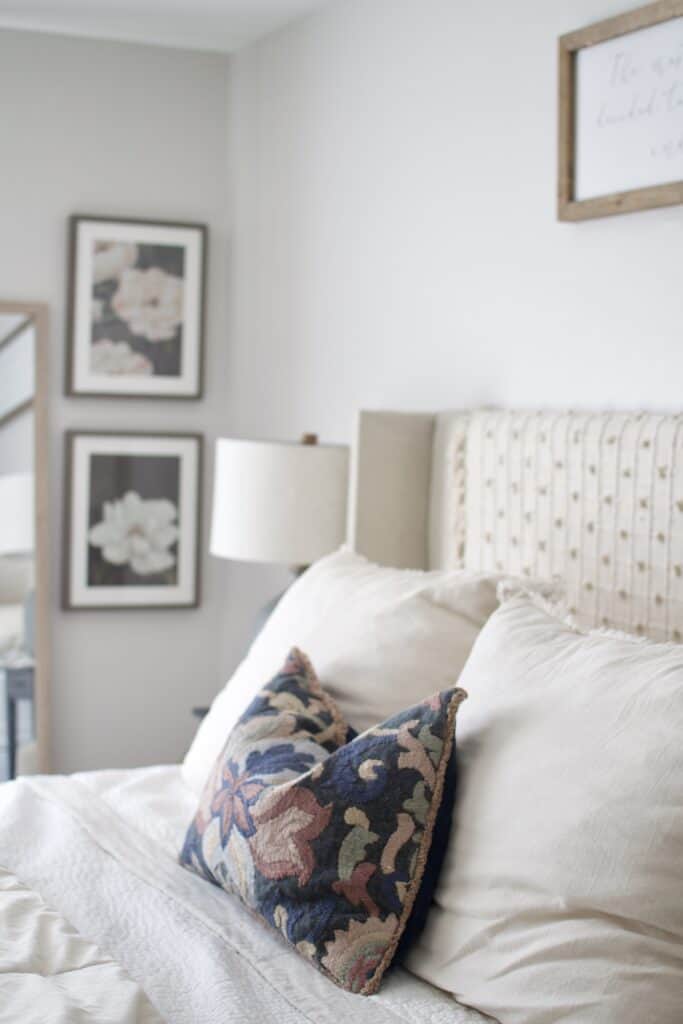 This is a place where you might need to spend a little more money, but the investment will be totally worth it. I highly recommend having a few really special feeling throw pillows or Coussin Photo Personnalis , around your house. These pillows can elevate other pillows from Homegoods or Target and just really polish off a space. They are timeless and can go with any or all seasons. On our bed, I have a beautiful crewel embroidered pillow that I've had for years. I never tire of it. I feel like it truly brings a designer feel to my other budget-friendly pillows that aren't really anything special. I've rounded up a few of my favorite statement throw pillow options.

If you apply just these 3 simple tips, you are sure to get a designer feel in your bedroom without the designer price tag.
Shop the rest of my bedroom look here