This is what it looked like before.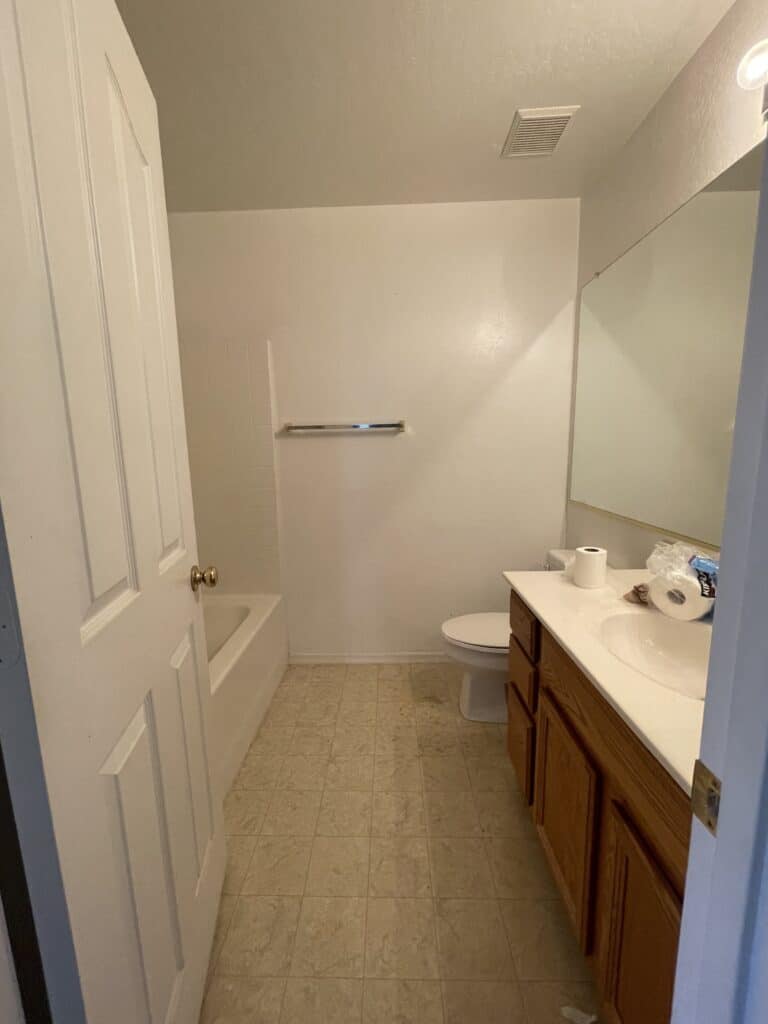 Back story, our new (to us) house we bought had been neglected, and honestly felt like it had never truly been loved... so that's been our mission as we turn this place into a home.
When designing a space, I typically try to come up with a jumping off point as a main anchor for the space and anchor for my design. For this bathroom, the jumping off point was the AMAZING Bedrosians Allora Stella Tile.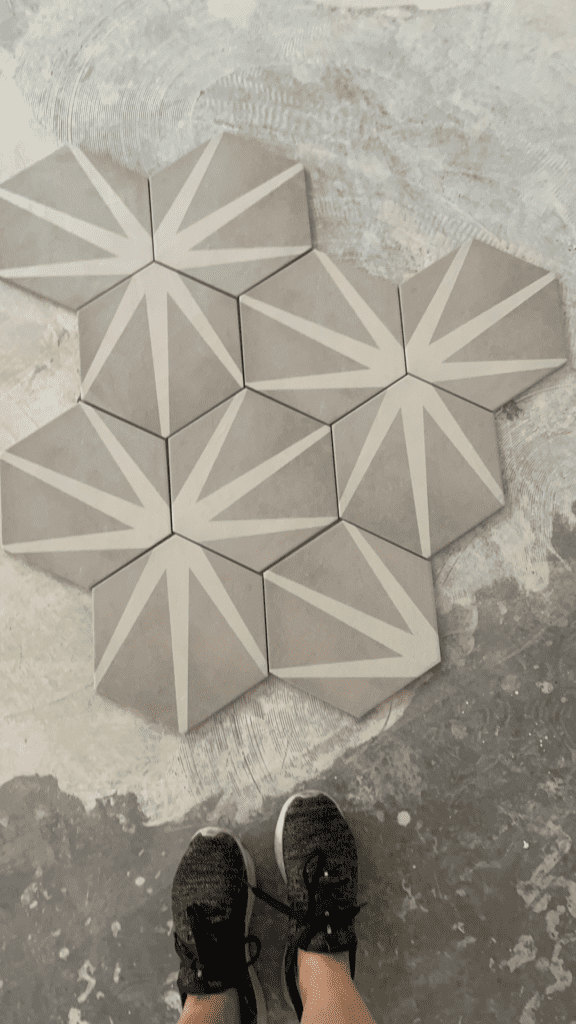 In order to save time, effort, and money we replaced the two piece tub and surround with a new more modern option that even had a built in nook to hold bottles and soap. I was quite surprised that the tub was metal when it came, for the price I was expecting acrylic or something of that nature.

I could not add more cabinetry in this space due to square footage restraints. The pre fabricated vanity was a beautiful wood tone, which I really wanted in order to add more warmth to the space. It also came with the countertop, as well as sink which was super convenient. The other upside was that it has all kinds of cute compartments and really maximizes the small cabinets.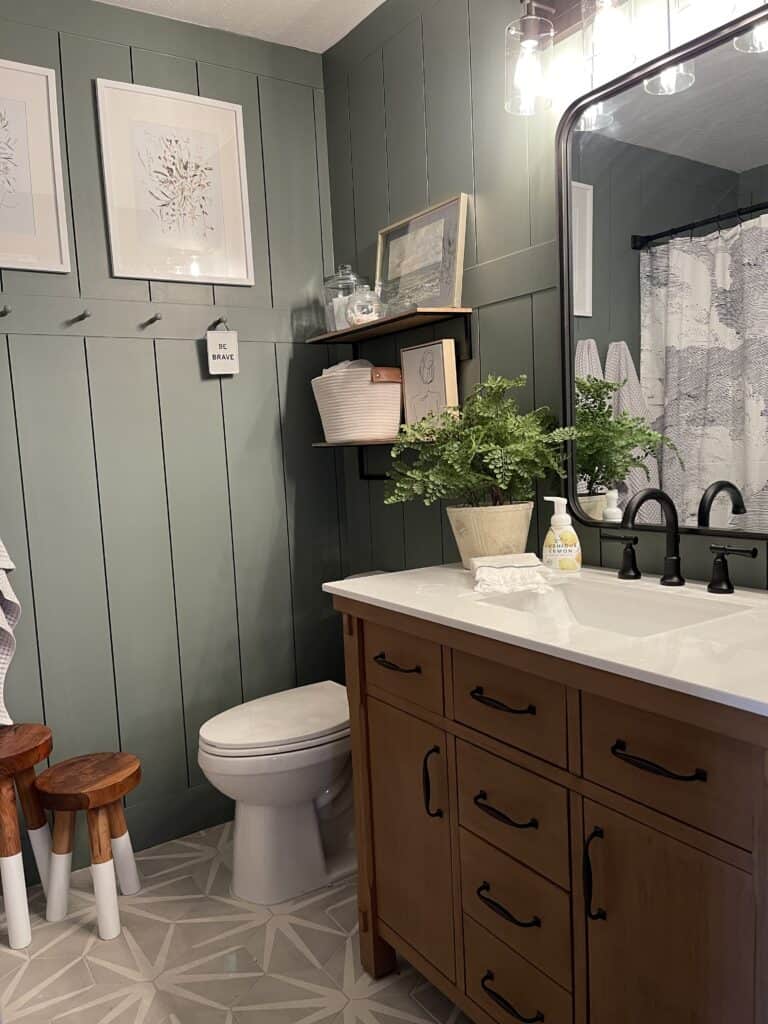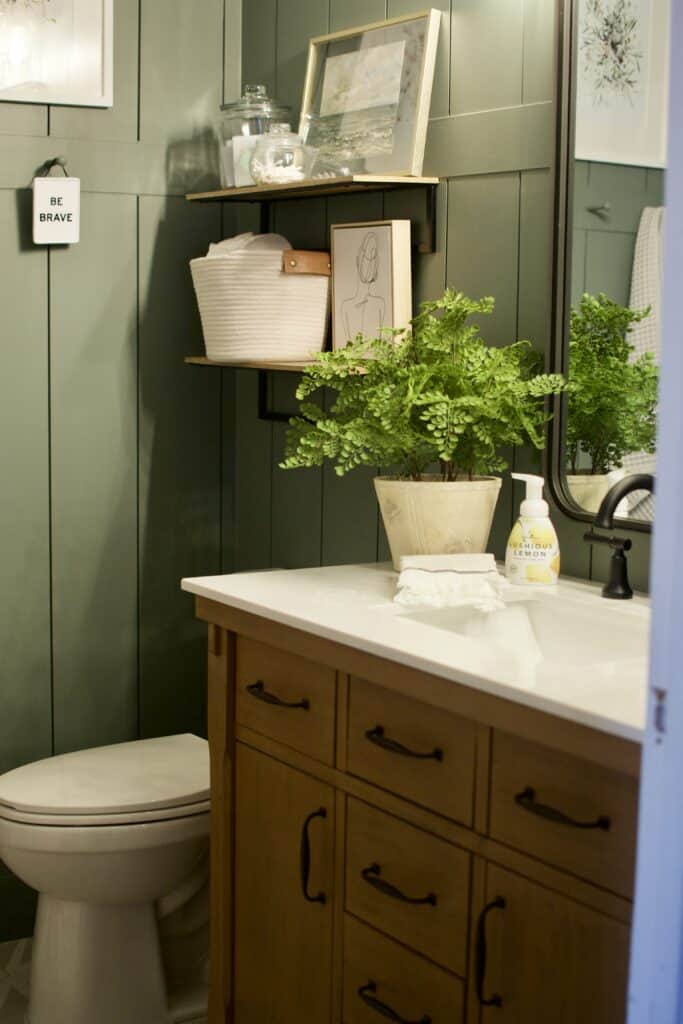 I would literally trim out every single wall in some form of board and batten or wainscot if I could. I had dreamt up this beautiful shiplap detail that we wrapped the entire room in and painted in Retreat by Sherwin Williams. Since there is no natural light in here, I knew that it would never achieve light and airy so I decided to just embrace the moodiness. This green in particular has a lot of grey in it which makes it feel sophisticated.

To hold the towels, I didn't want anything to really stand out much because it is a small space and already had a lot going on. I decided to go with really simple pegs and painted them the same color as the trim work. I think this is such a classic look, I love it. It was also really affordable, hooks can be SO expensive too.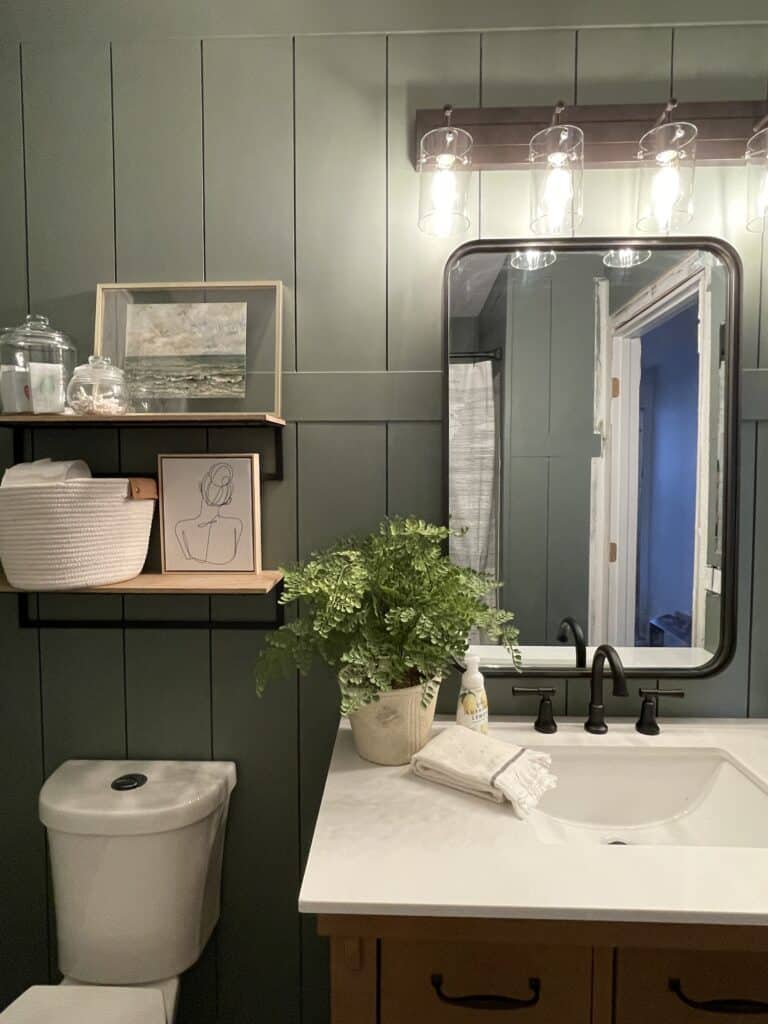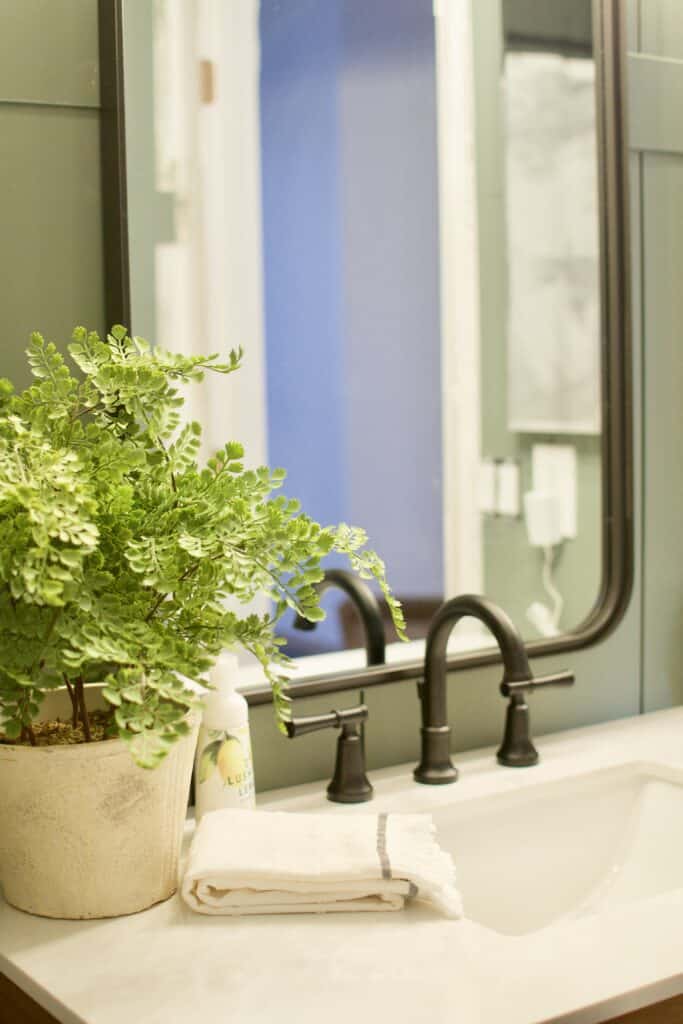 We prioritized this room because we really wanted to have a highly functioning bathroom while we worked on our house projects. Right now all 5 of us are sharing this bathroom which is interesting, but at least it's done. Also, this might currently be the only complete space we have in the house, and we might still have an entirely other bathroom to finish gutting and renovating but it feels really good to have one complete space.