Every October it goes a little something like this: hey, I think I'll add just a little bit of seasonal decor to my porch... then all of a sudden - BAM! There are spiders, webs, pumpkins, and witch hats everywhere. Usually, I just throw something together, but this year it's ended up looking pretty good, so today I thought I would share the playful Halloween front porch I've created.
I started off inspired by my DIY Floating Witch Hats I did last year inside our home. Our tree in our little front porch area has grown quite a bit this summer, so I thought hanging them from it would be so fun. It was really so simple, just Dollar Spot hats and fishing string around the branches. I think it's so fun to see them mystically floating and swaying in the wind.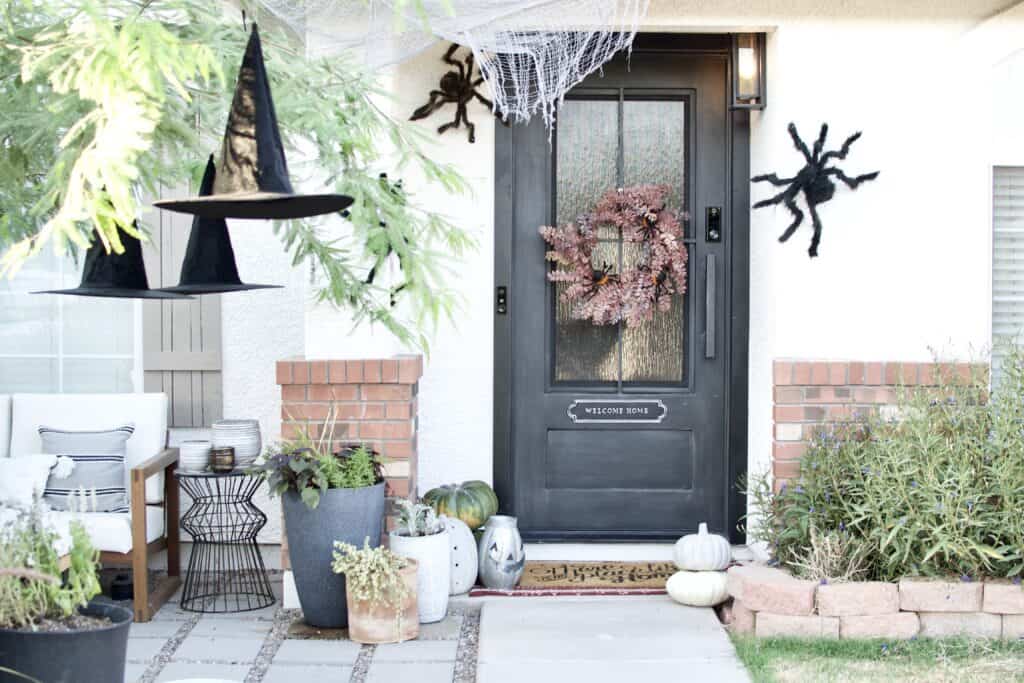 The next little layer of Halloween whimsy I added were the giant spiders on our house. I think they are so fun around our front door. Someday I want to put them EVERYWHERE on the roof, on the garage, everywhere. Unfortunately, I recently noticed an issue with our roof where it seems to have sagged a little, so I'm afraid of putting any additional weight on it. I need to get in touch with a contractor similar to this High Point roofing company to get it sorted, and next year I'll be able to fully deliver my vision.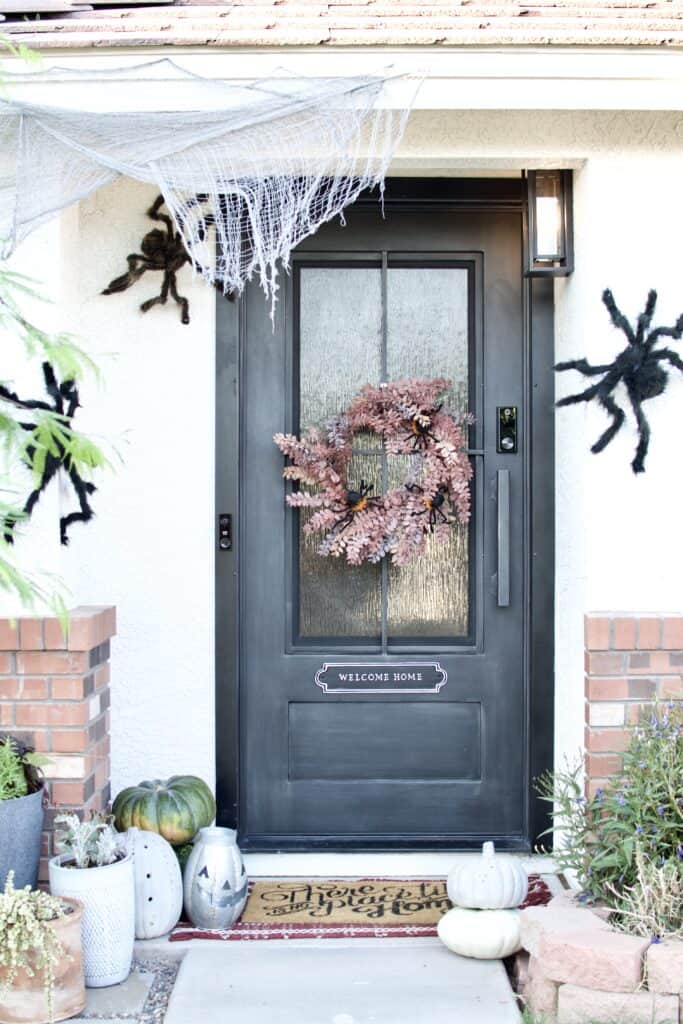 To add a little extra spookiness, I even wired some smaller spiders into my wreath, because hello spooky fun.
None of the pumpkins I had out there were feeling right, something was missing... I decided to grab MORE pumpkins (obvious choice) and spray paint them white, add some spooky faces, and man... that just REALLY brought it together. Along with some mums I found at our local nursery.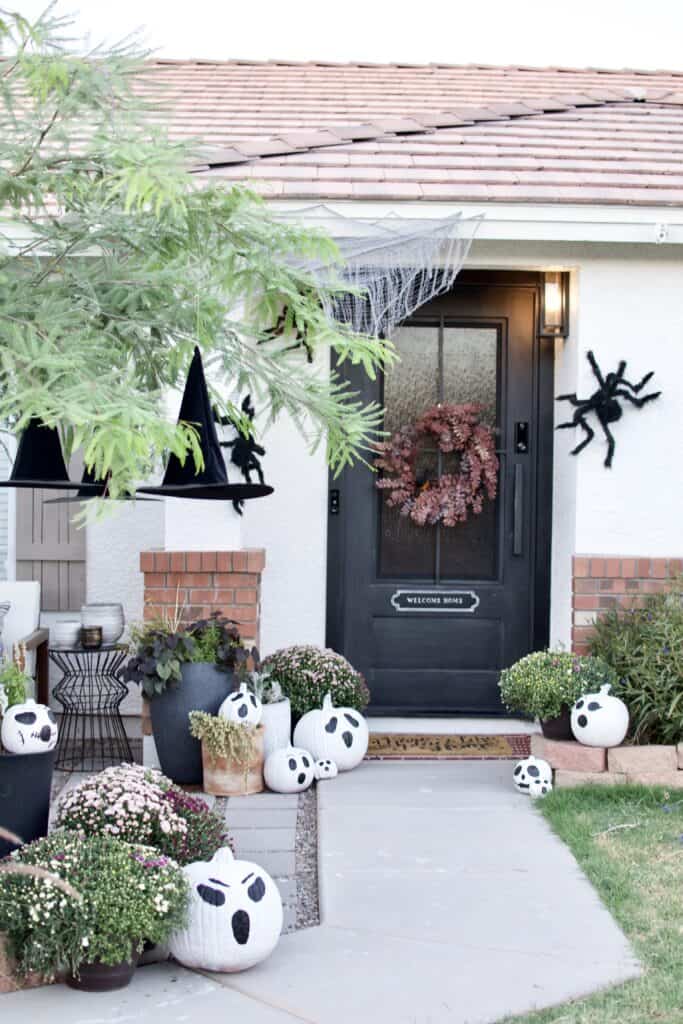 That's it! What do you think? I never used to do Halloween Decor, but my kids think it's the best thing of their lives. I love our house to be a place where my children look forward to being, so if adding some spooky touches helps me along that mission. You can bet I'm going to do it!