Can you believe that it's almost time to start decorating for the Holidays? This year I'm going to share a series of ideas to create Simple (but super fun) Holidays. The older I get the more I believe that simplicity is best, especially with a house full of kids and busy schedules. However, even though I am in love with simplicity- I love our home to feel festive for the season. I am always looking for the right balance between the two. Today I want to share one of the simplest but most favorite ideas I used last year, my whimsical floating witch hats.
Talking about myself, I didn't always decorate for Halloween, I actually just got into it a year or so ago. Skulls, witches, and cob webs aren't really my thing-- but a couple years ago I started adding a few things here and there. I don't do scary- I like to do whimsical Halloween decor instead. It keeps things light hearted and fun. It was surprising to me how much joy Halloween decor brought to my children-- I was hooked. As an interior designer, I love pretty spaces- but when creating a home I think it's important to bring a dose of playful into it for your family.
If sticking some plastic bats, and cobwebs will make your children's childhood home more memorable. Do it. Creating a beautiful but equally magical home for my family is why I am so passionate about home design and projects after all.
The most simple project
This project is so simple. All you need are some witch hats, I grabbed mine at the Dollar Store last year because I waited too long to order them on Amazon. Use a needle and string some fishing line through the top point, and add some clear tape to your ceiling where you want to hang them. That's seriously it, and you have some super cute whimsical Halloween decor!
This whimsical idea is also adorable hung outside in a tree or on a porch area. You can do it so many places, I did them over our window bench area because it's one of my favorite and most prominent views in our home since it's right off the front door.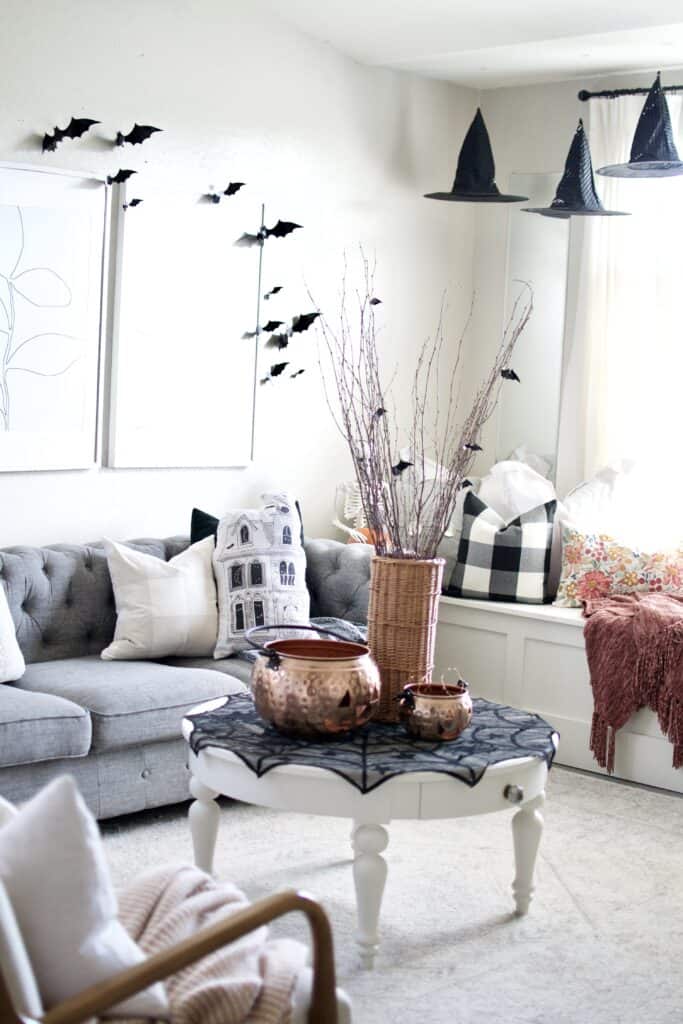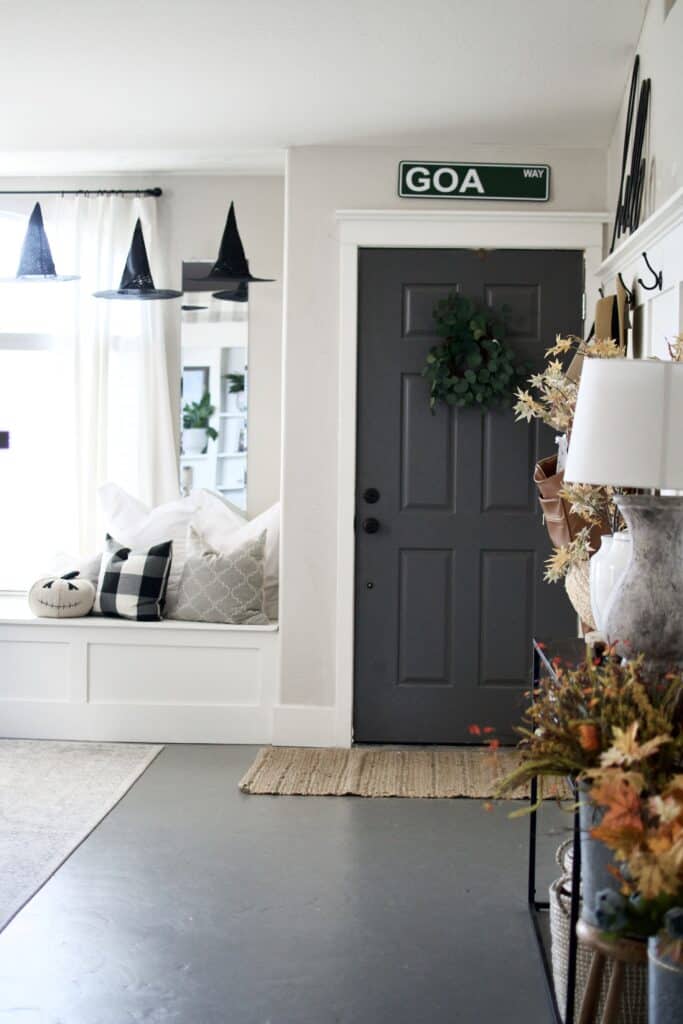 Buy the supplies for this project: