We're entering our first round of holidays in our new home and much of it is still very much a construction zone. Like most people who want to buy a house, we too went online searching for homes (search terms such as Sell My House Fast Alabama prove to be amazingly effective at times) and took suggestions from our near and dear ones while in consultation with our real estate agent. And voila! Here we finally are - settling in!
To be honest, I really do find a lot of joy and happiness in ushering in new seasons by freshening up our living spaces. Unfinished spaces or not, I went ahead and added some fall touches in our Living Room. Nowadays, decorating a new home can be much easier than before as the homeowner might already have an idea of where to put what. This is because many home builders prefer to hire architects that can provide architectural vr walkthrough of the finished house even before the foundation is laid. The builders or the real estate agents can then show this virtual experience to the potential buyers who can get to know the structure and design of the house and plan for decorating it much before acquiring it. Additionally, it's always fun to change things up, but I also think it's good for your family to literally see the seasons of change. We don't have much of seasons... fall is especially illusive... so acknowledging the seasonal change inside our home I think is good for our mental health.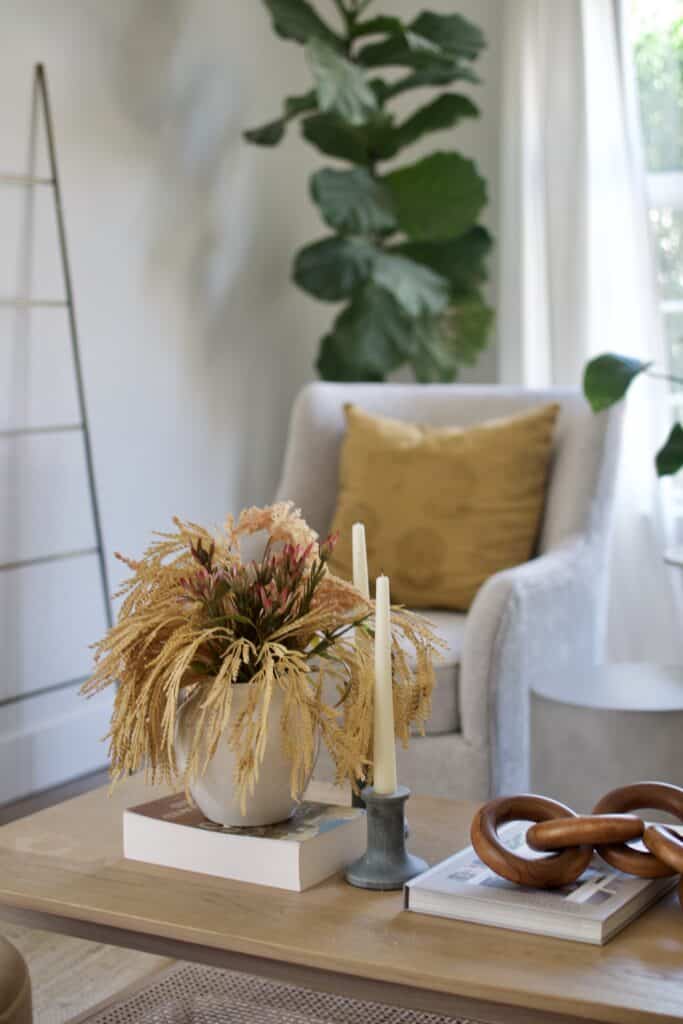 My seasonal decorating has gotten simpler and simpler over the years. I have been collecting good fall faux stems for years, every time I bring it out I arrange it a little differently and it feels fresh again. This adorable little arrangement on my coffee table is brand new though, from the Target Dollar Spot. Can you believe it? In general I do not like very manicured floral arrangements, I like them to feel gathered and a little messy.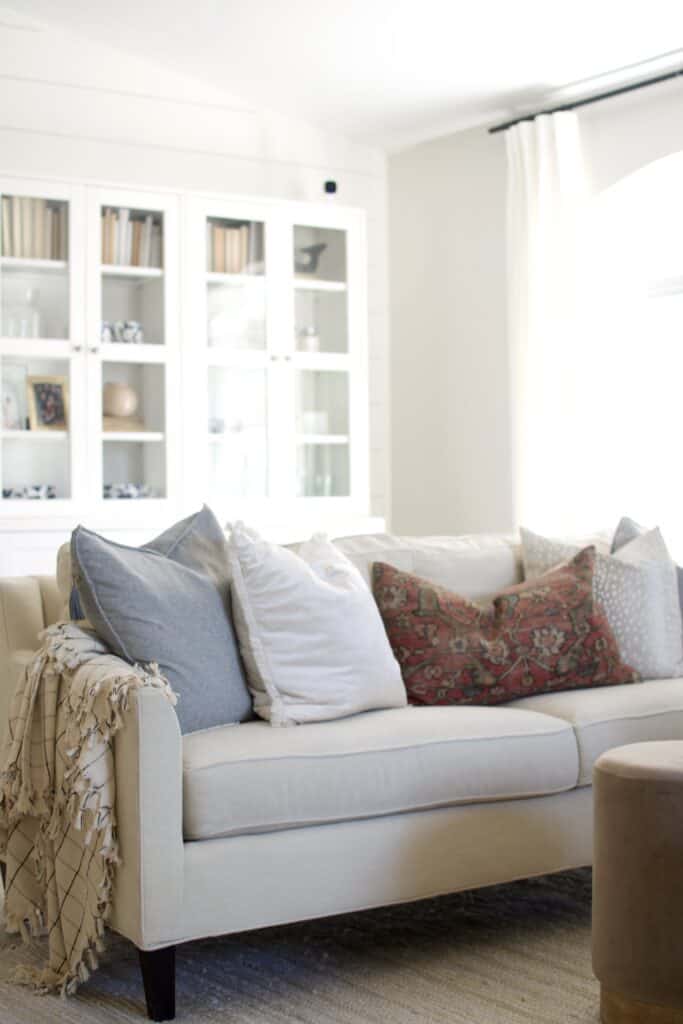 I typically keep my pillows really neutral, I like to mix textures to keep them interesting. I think a lot of people consider the pattern and color of pillows but not the way the feel. A nubby linen with a refined velvet with a statement chunky woven pillow makes the arrangement interesting and luxe without having too much going on.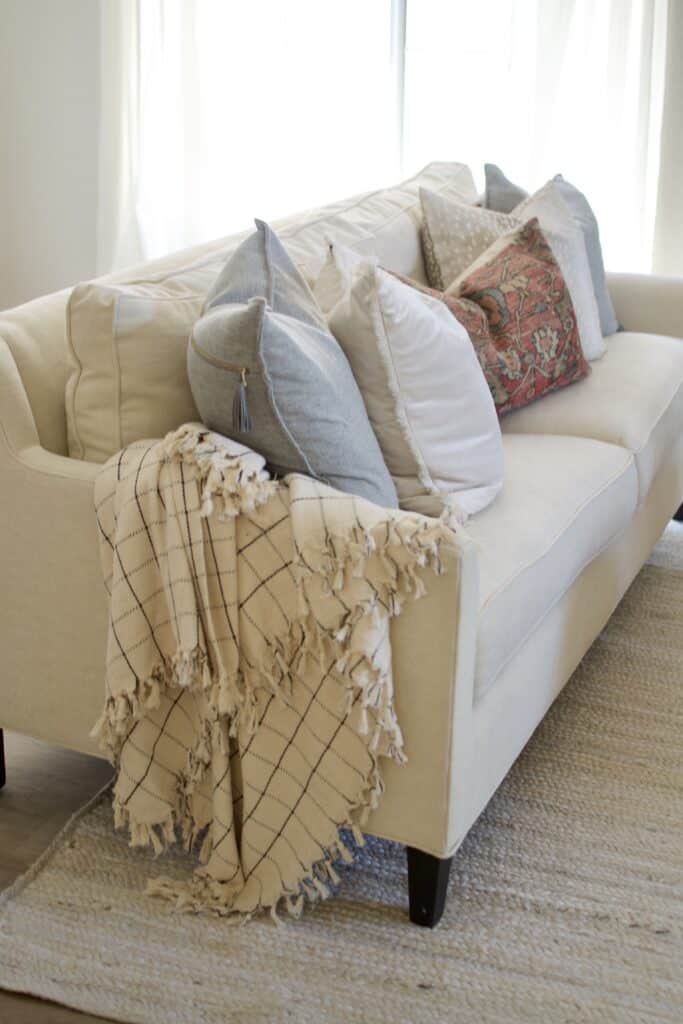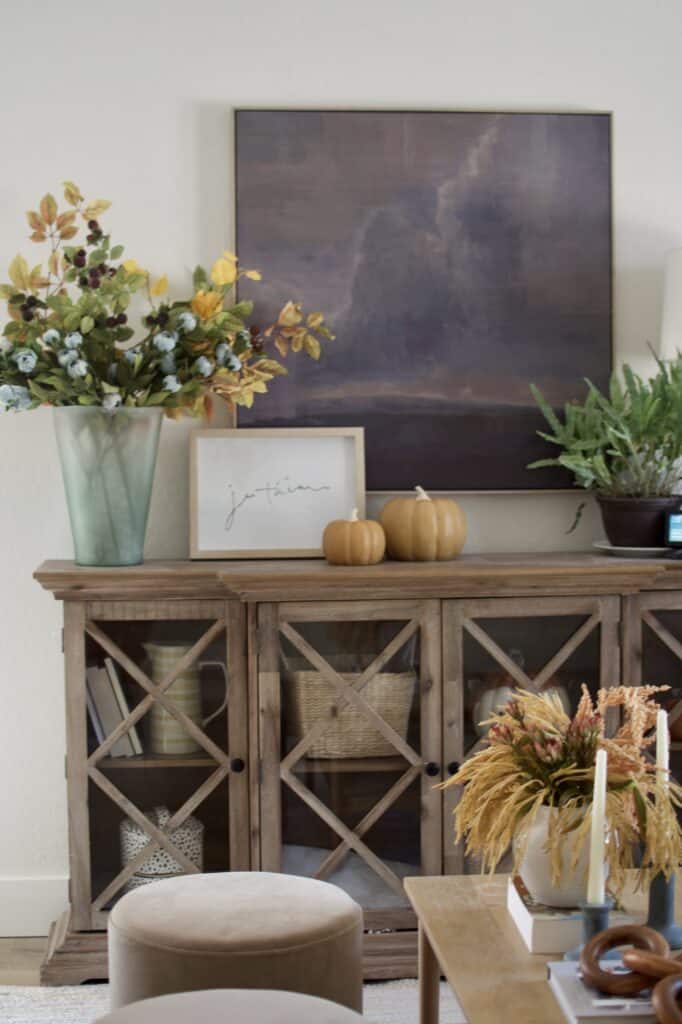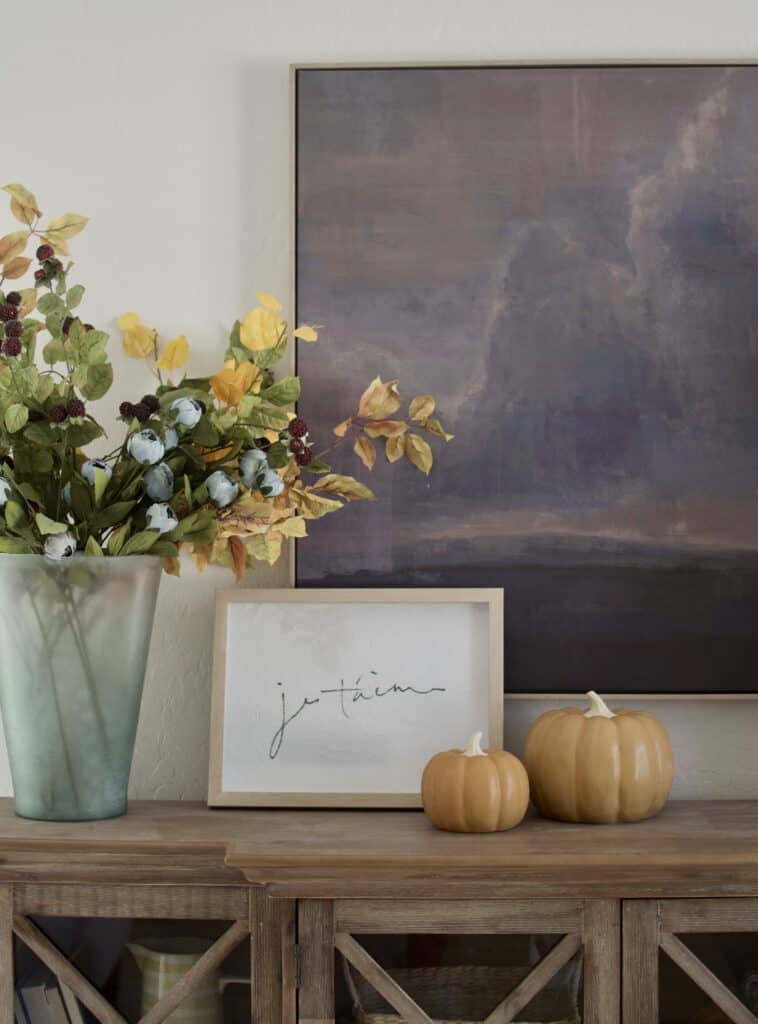 I like spaces where people can breathe in. You need to think about the spacing while the architectural discussions happen. I am glad that I got the time to check house patterns/designs for our home project. My friend's house in Washington which was constructed by a contracting company similar to Multi-M Contracting, Inc., was a huge inspiration and guide for creating a functional space in our own home. Interior design does influence the decor work. I think it's important that you decorate seasonally and bring out a bunch of things that aren't usually out that you take the time to edit your home decor. If you have a fully decorated space, then bring out a bunch of pumpkins, your space will feel cluttered undoubtedly. Thoughtfully decide what can stay and what can be tucked away for a little while so your seasonal pieces can have their moment in the spotlight and your home will still feel light and airy. It's pretty simple to store some decor pieces away during the holidays; you can keep them in the garage, or look for a New Jersey self storage unit to keep them for a while until they're needed again.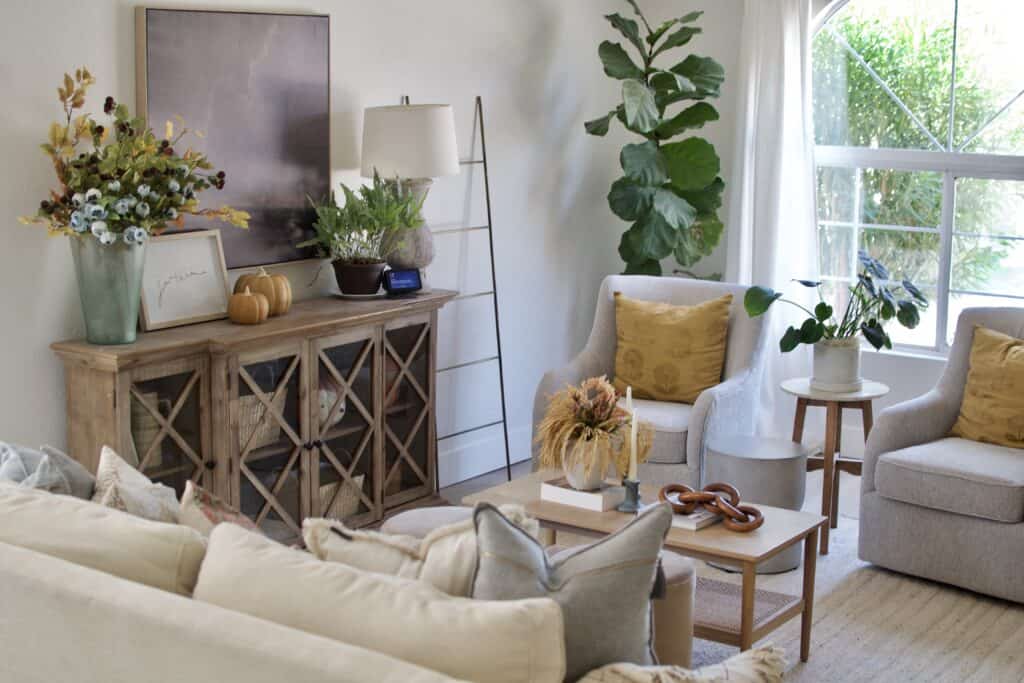 I am not usually a warm color lover but I make the exception every Fall and I always find myself loving the additional warmth it brings. Though I like a neutral house, to me I feel like you just have to do some color in the fall. My biggest tip for seasonal decorating is not to take it too seriously. Add a little of what you like and don't try too hard that it makes it hard to live in your space.