Today I am sharing our Summer Primary Bedroom. I just did a little refresh in there just using things I already had, it's just something I really like to do seasonally in our home. While I was doing it, I realized that about a year ago I purchased the Boll & Branch Duvet Insert to try and I wanted to give a review of it. Is it actually awesome or a total dud? Chances are if you spend any time following home accounts on Instagram you have seen them talk about Boll & Branch.
Boll & Branch is a luxury bedding company that uses high quality organic cotton in their pieces. I had been intrigued to try them for years but did not want to swallow the price tag if I could find something I liked just as much at Target.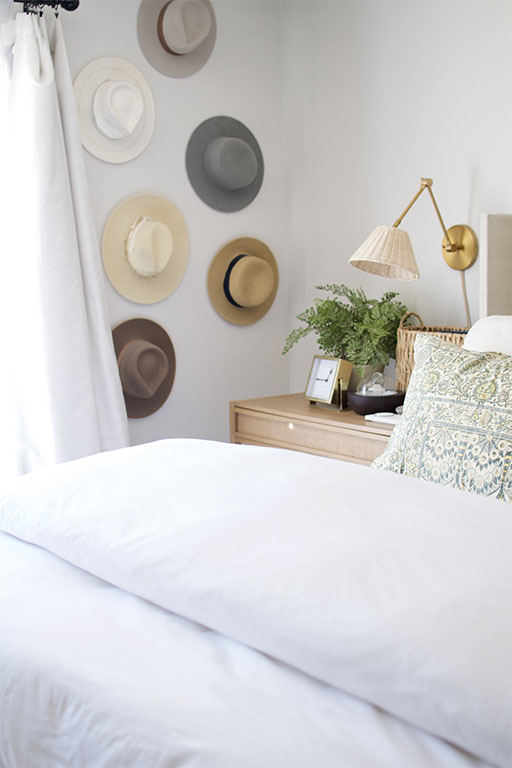 I have always loved the look of a folded duvet at the end of a bed, and I really enjoy them to look lofty. You know, something that makes you want to just swan dive right in. In the past I have mostly just used them for looks because we live in Arizona and most of the year the inserts I had tried were just too hot to use. I had purchased many inserts from Down to Down Alternative options from places like Home Goods or Target. I even resorted to doubling up on inserts to get the fluffy look I wanted. This worked well enough but it made them so heavy they would be so frustrating to fold and make each day.
What I bought?
On one particularly frustrating bed making day I decided to go for it and I grabbed the Boll & Branch Down Ultra Weight Duvet Insert. I went with the ultra-weight hoping for the fluffiest possible scenario, but they do offer other weights if you are worried about it. A good quality insert should keep you warm in the winter but also be cooling in the warmer months. Would this one fit the bill? I had extremely high expectations because of reviews I had seen and the cost of the product.
I also grabbed their Signature Duvet Set because I couldn't resist all the great things people have said about their cotton products. I loved the idea of a crisp white duvet cover, it could work for all seasons by just changing out simple accents in the room.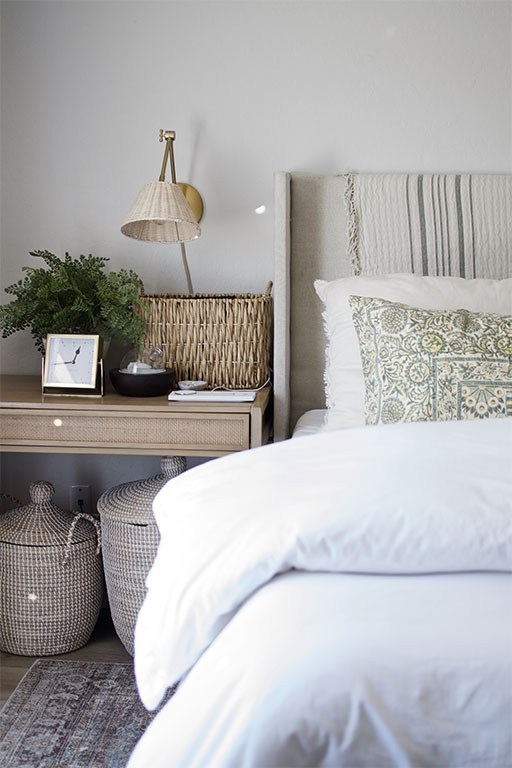 Product Review
Does it stay in place?
Nothing is more frustrating that a duvet insert that shifts around inside of the cover, IYKYK. This insert came with tabs on the corners and the cover has little strings to tie onto the tabs which helps it stay in place. We toss and turn all over the place at night and I do find that the insert stays attached and in place. I do wish it had ties on the sides because when I straighten it out to make the bed it takes a little more ever.
Is it too hot?
It's actually not! I can't believe I am saying this because I am in disbelief, especially considering I have the heaviest weight offered-- I don't actually find it too hot even in summer. That may be because we crank the AC in the summer or because it is truly awesome. Another perk of the weightier filling is that it feels a little like a weighted blanket when it is over you-- so if you like that feel you will love it. We used to use separate weighted blankets but the hassle of them got to be too much.
Would I buy it again?
Even considering the price tag i would definitely purchase this again for a guest room or another space in our home if we needed it. I think the cost is worth it because I think it will last for a long time and I am so content with the purchase that I no longer feel like I need to search for a better option. I could've spent less sure but probably would need to replace it sooner or not been totally happy so it would've been money wasted.
What about the Duvet Cover?
The organic cotton Signature Duvet Cover while being beautifully made and constructed out of the softest cotton-- I find it is a little frustrating because when you wash it the edging on the covers gets super wrinkly. I don't usually do anything about it because I wash our covers so frequently so I just leave it wrinkled-- but for this post I did steam the edges so it would be nice and crisp. I could see it really frustrating some people. I think you can find great duvet covers that would be more cost friendly and just save the splurge for the insert. Ain't nobody has time to always be steaming the edges of their duvet cover. Perhaps if you don't really sleep under the duvet you wouldn't need to wash it as often and it would be less cumbersome.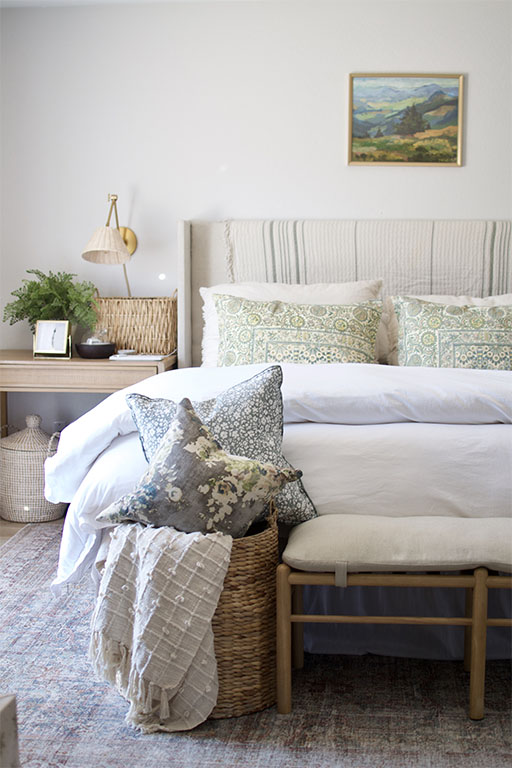 Shop this Space