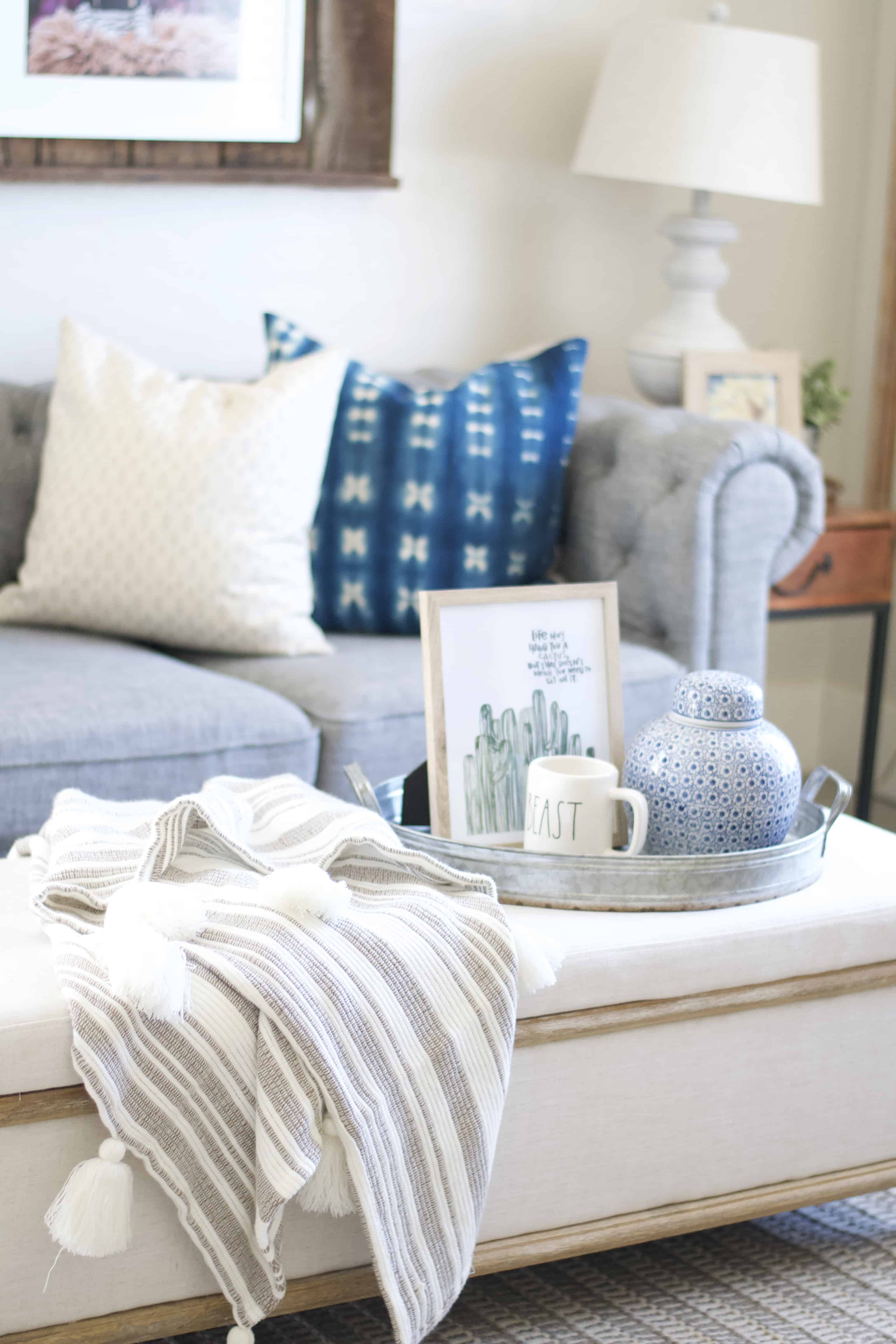 I am so excited to share with you today some early summer touches in my Living Room. I love to make big changes in my home, I mean obviously.. but also I really enjoy just changing a couple things and making it feel all fresh even though it's not necessarily new. Isn't that the best? Change a couple things and it feels like a whole new space.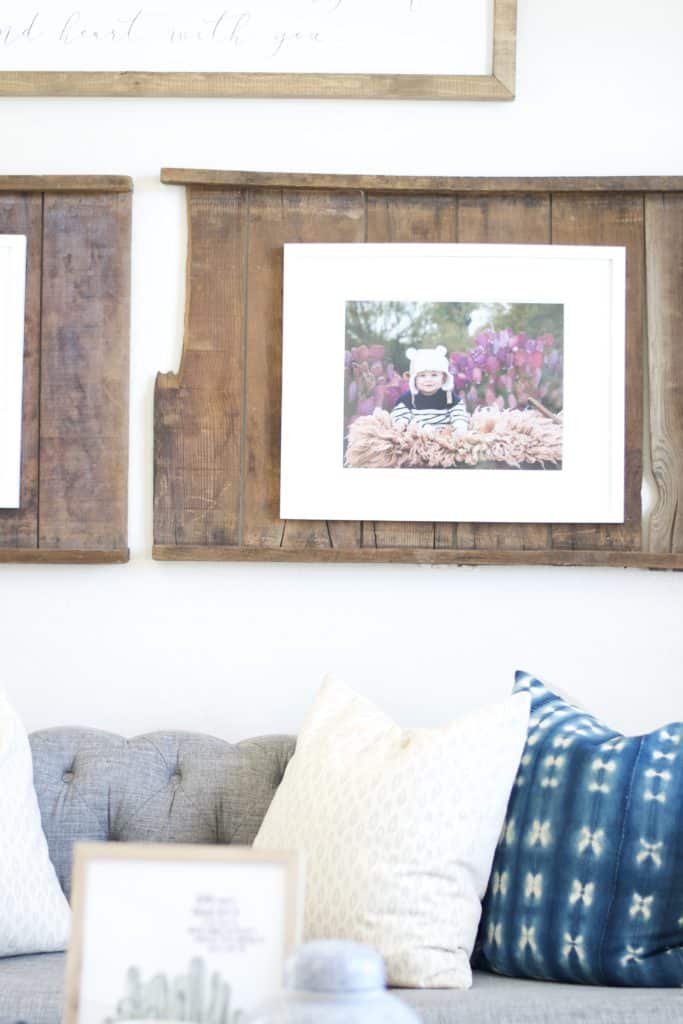 All I really changed in this space were the pillows and the accessories on the ottoman we use as a coffee table. It feels so fresh and ready for summer. Its magic I tell you. I got these authentic mud cloth pillows from my favorite semiannual vintage market, Junk in the Trunk from the vendor, Uber Chic Home. They are amazingly well made, I looked them up and it looks like maybe they are going to sell them online soon… gasp! I will keep you all updated. I love mud cloth.. there's just not anything like it really.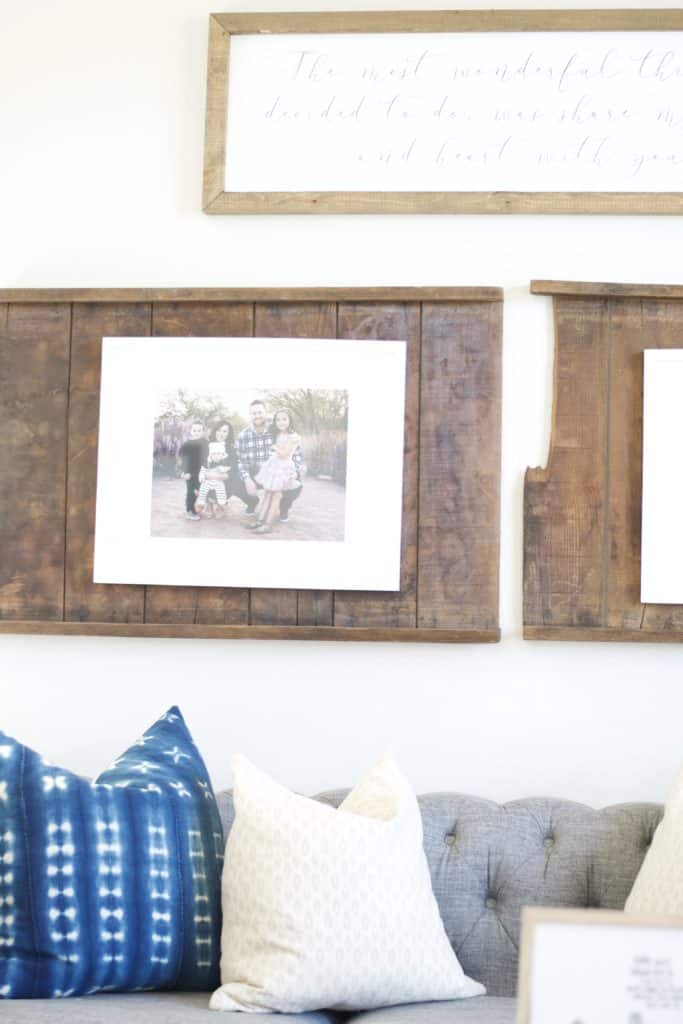 I still love the picture wall decor on the wall, you can read more about them here, and also see what this room looked like before this little refresh. I love nothing more than being able to display pictures of my family and favorite things around my home. It makes it feel like it's truly mine, and every time I walk into a room, it brings me happiness. My friend has recently looked into these Custom Photo Tapestries from a place like Giftlab to hang on her wall as her decor, and I think it's a great idea. Not only does it brighten up her room, but it also has a picture of her family on it too, and it's the perfect way to celebrate them. But for me, I love my wall decor how it is, and I'm glad I made the change.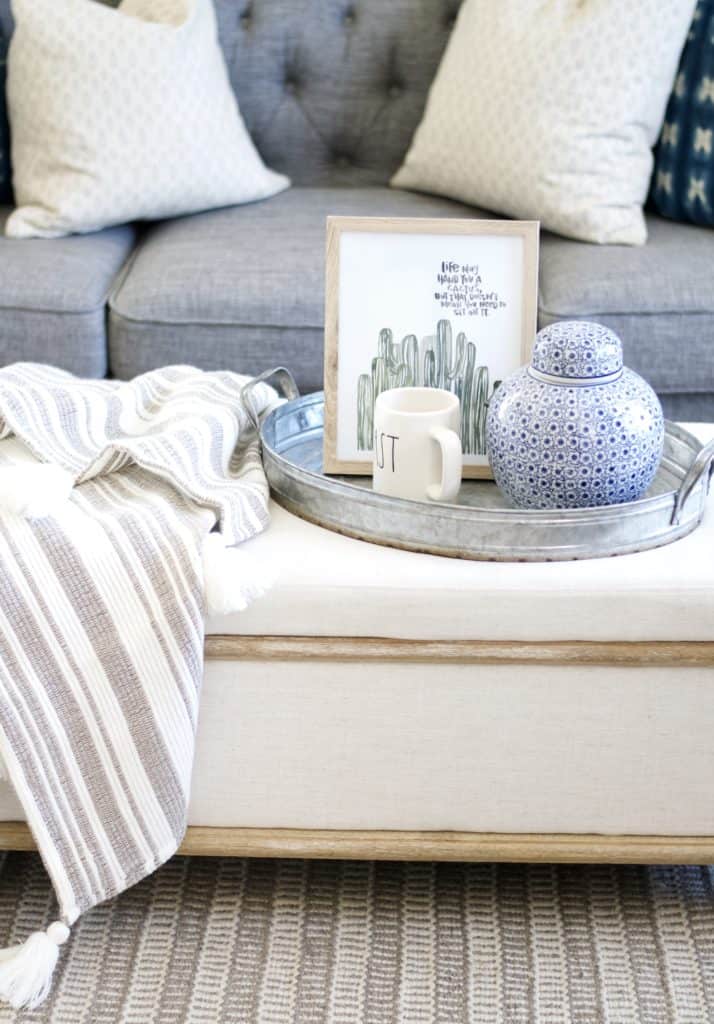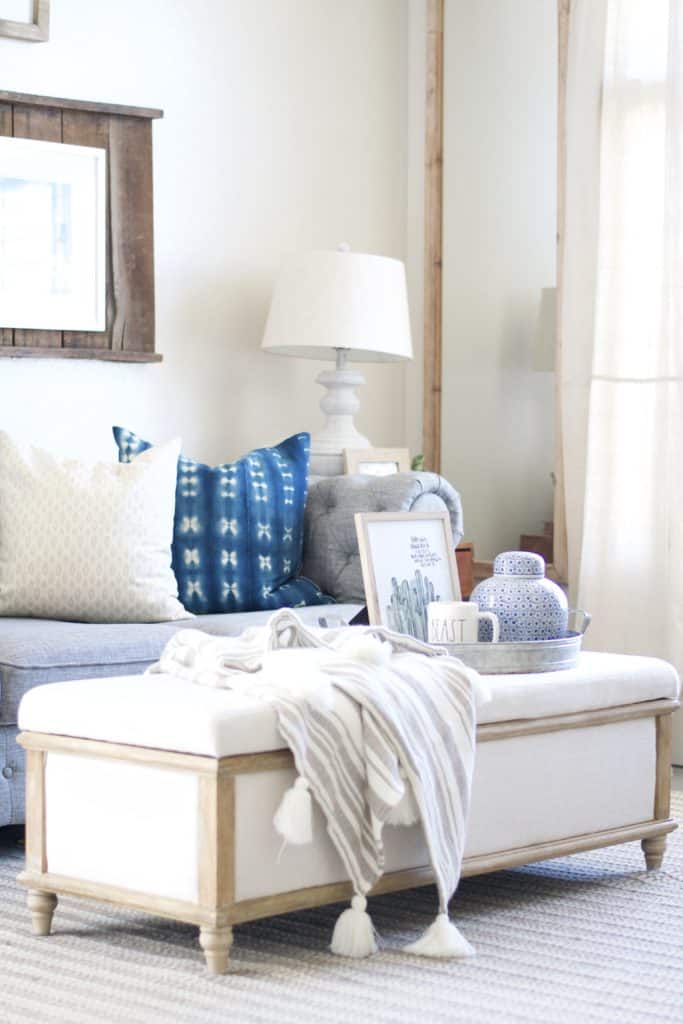 What do you think? Not bad for just a couple different things added to what I already had, right? The ability to make little changes like this and have it feel different is why I always stress to people when they're choosing furniture to stick with classic pieces for the bigger items. It really gives you the flexibility to have multiple personalities… which I definitely do. Oh and, the cactus art print is probably my new motto for life. The throw is from Target, you can find it here.
The know that this room doesn't really scream farm house, it doesn't really scream any kind of style in particular. I have a really hard time saying that I am one style and that's all I can ever do in my home. I used to be much more vintagey- then it all started feeling like just OLD stuff. You know what I mean? Like hey, you have a lot of old things all over this room… I did the whole white couches for a long time… and I started to hate them… though they are so pretty I feel like in this stage of my life they just aren't going to work for me, and washing my slip covers every month (at least) wasn't a lifestyle I could get behind.
So here I am this year, just filling my house with whatever the heck I want and being happier than ever with the way things are coming together around here.