Today I thought I would share our family room with our minimalist simple christmas vibes we have going on this year. This space is ever evolving, it's small but it's where we spend probably the most of our time. It's connected to the kitchen and dining room in our home. It's gone though a couple different looks since we've lived here as we figure out how to best use this space.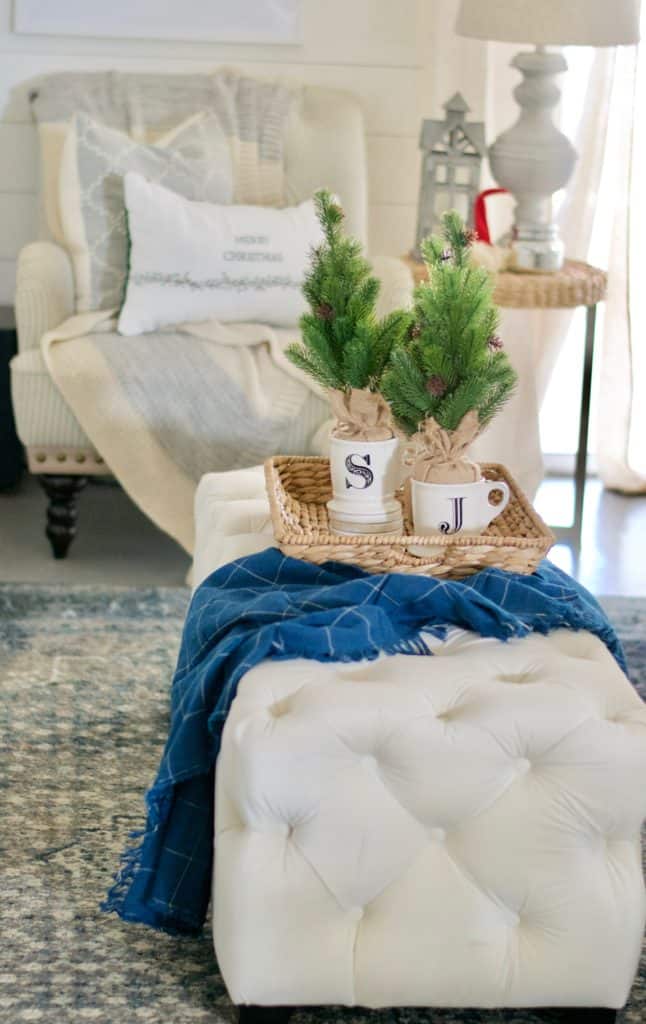 I recently decided to get the longest sofa I could find for this room to accommodate as much seating as possible and be the most comfortable for lounging around during our frequent Harry Potter marathons (you don't do that? weird. maybe it's just us). Speaking of which, we might have to get the new editions that have some of the best illustrations (not sure about the artist, maybe one of those best book illustrators in chicago or elsewhere). Anyway, I found this real sweet sofa locally at Potato Barn Outlet. It's a well-known furniture store in the Phoenix Valley.
Next problem to solve was the table situation. I always like to have somewhere to set a drink or put your feet up at but this space was much too narrow for a proper coffee table so I've been hunting for an ottoman for this space.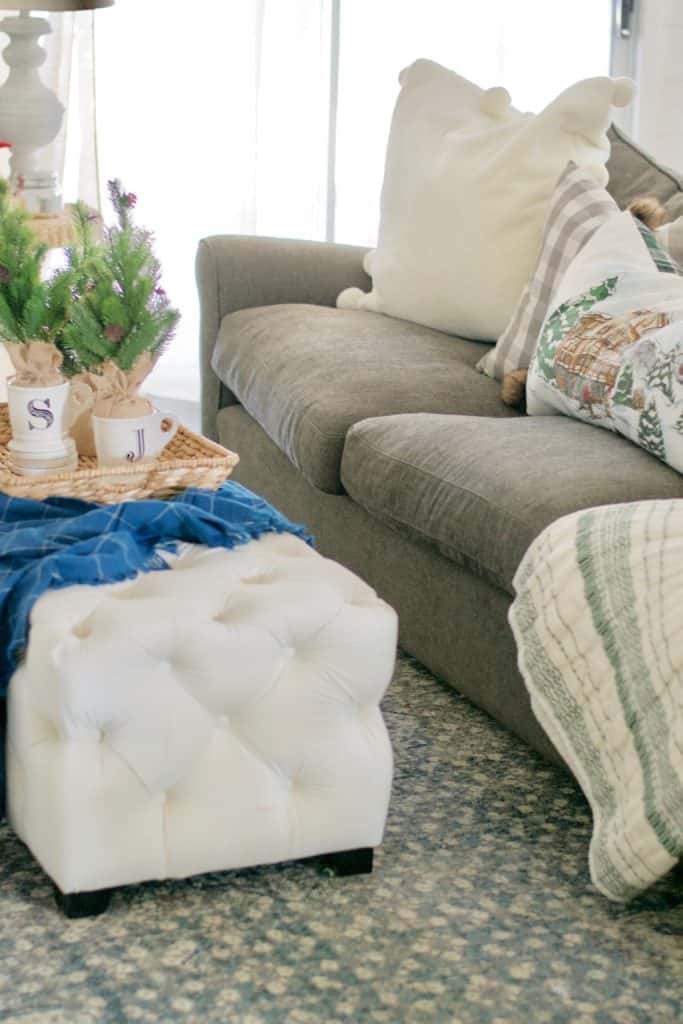 Over black Friday there were a number of sales on furniture from my favorite online sources, and I ended up snagging this tufted velvet number from Joss and Main. It's currently out of stock, I found another one similar here.
While I'm sharing the ottoman I thought I would also share our family room area how it looks right now for Christmas. I decorated really light for Christmas this year, I just feel so busy and our house is full enough of chaos, I didn't think I could handle like BAM Christmas in yo' face. So it's really simple, but still a festive and fun.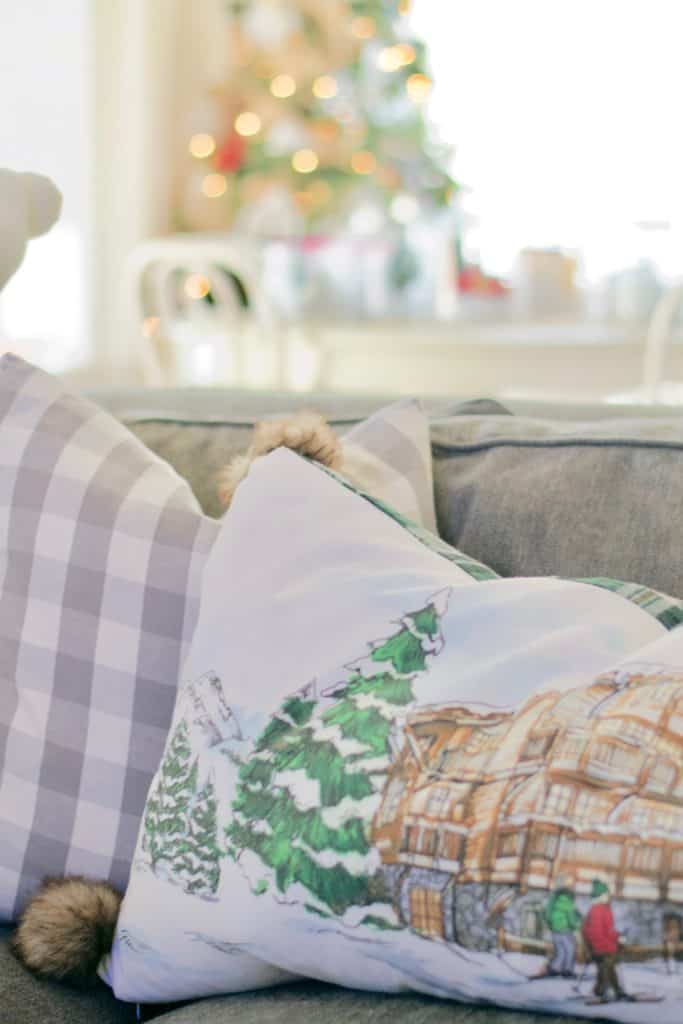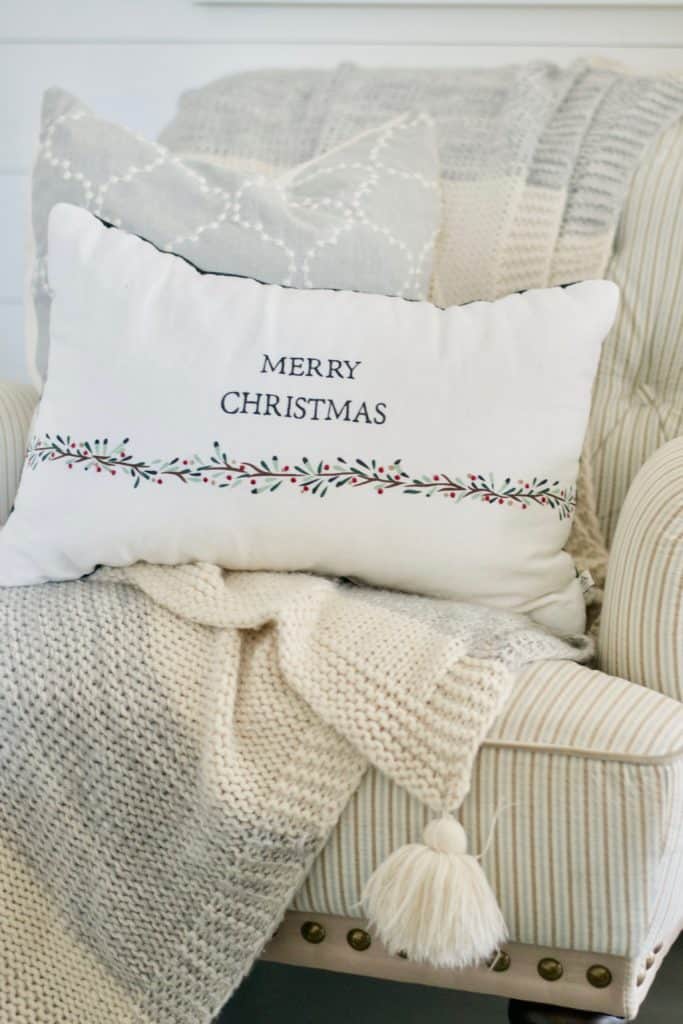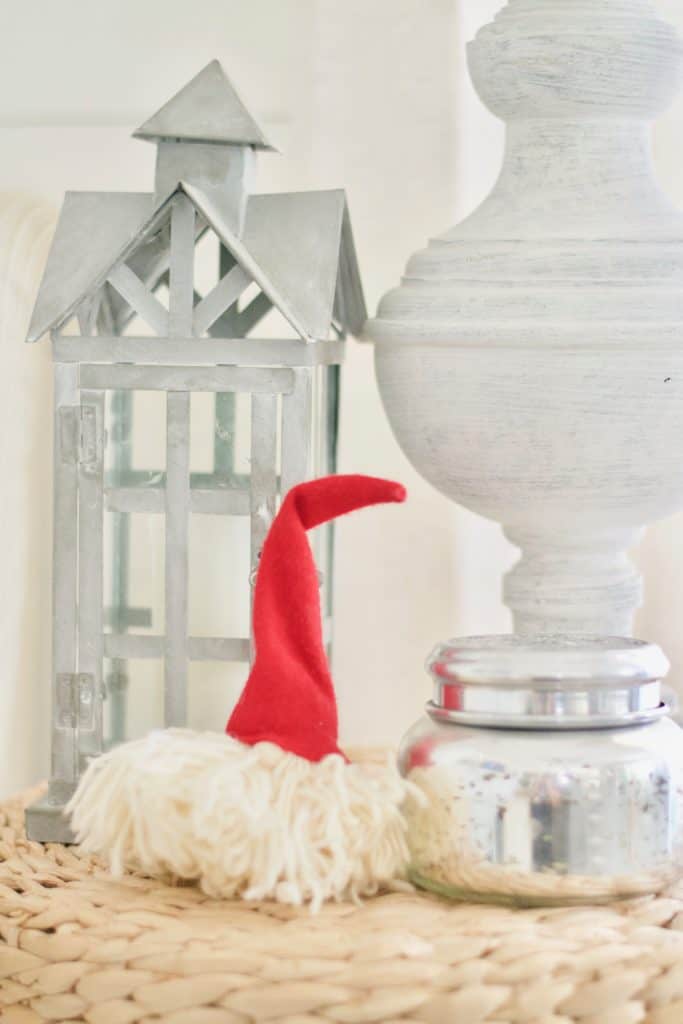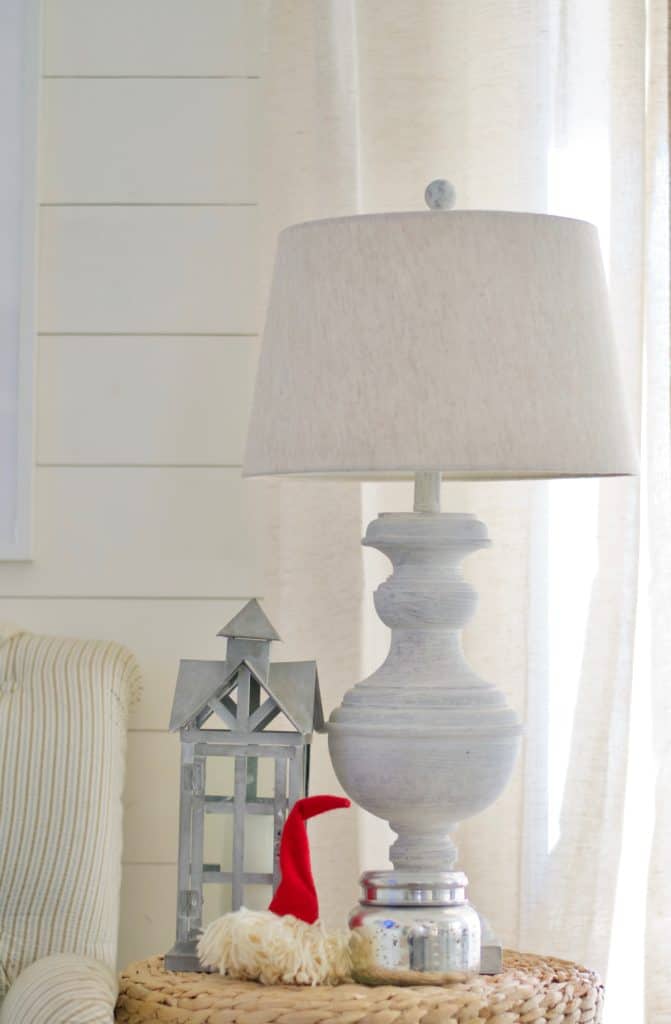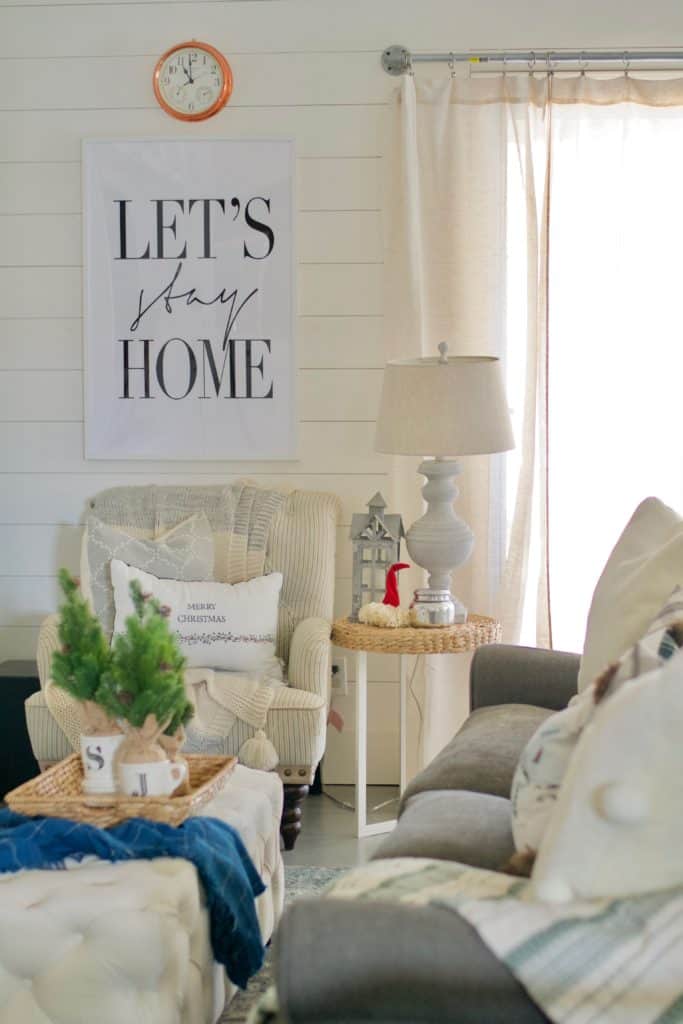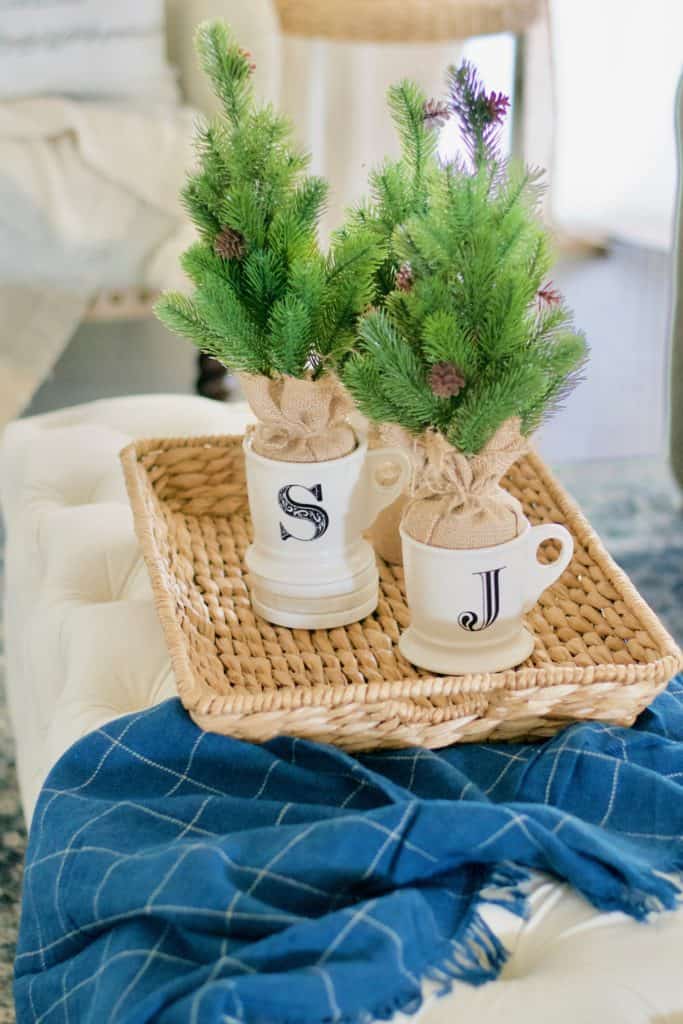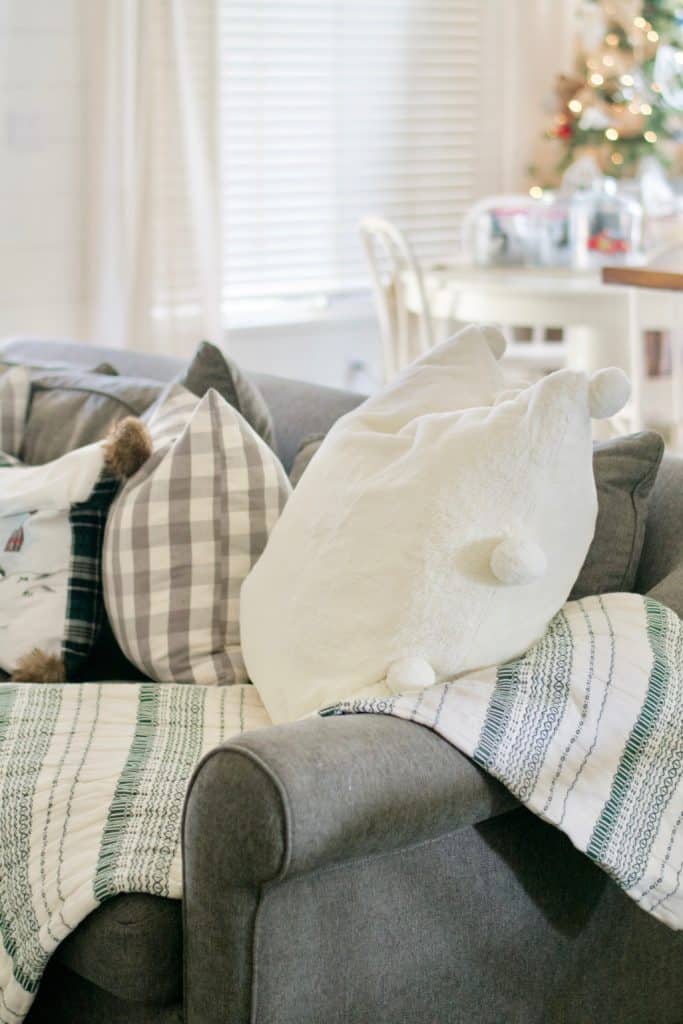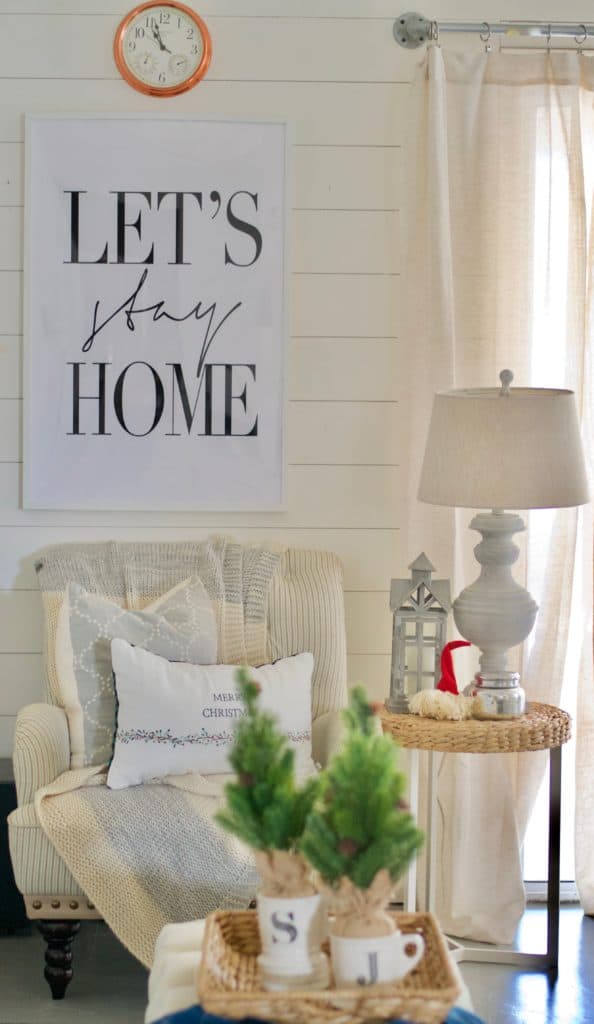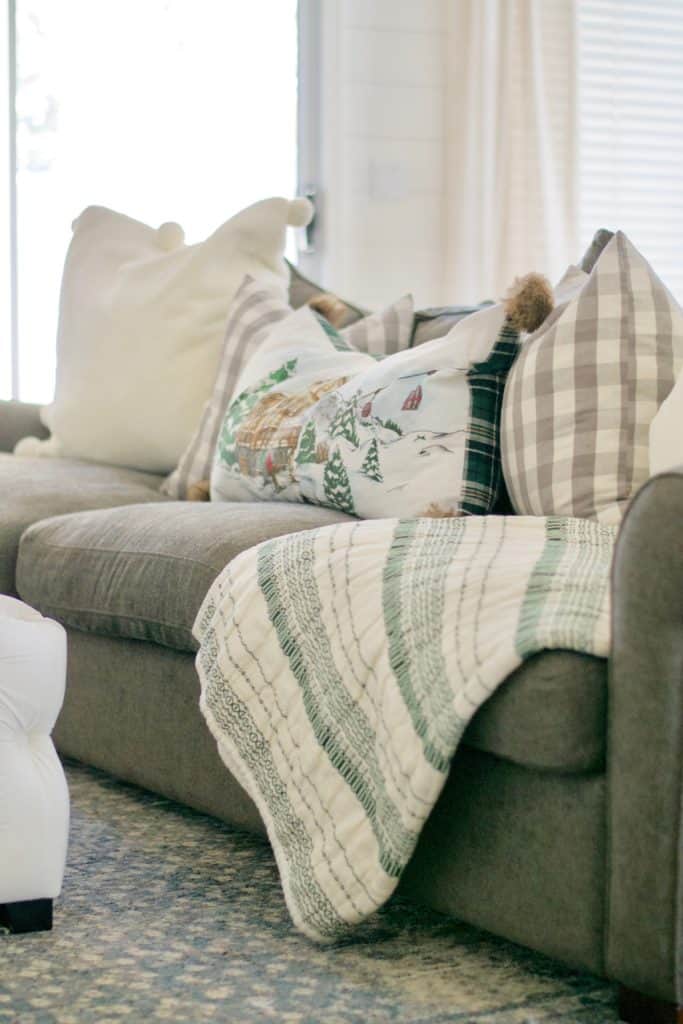 I just had to share a snapshot of our dining nook from our living area filled with our jar snowglobes we made again this year. My kids love putting these together and they make the cutest simple centerpiece for our Christmas dining nook. I love little homemade touches that show who lives in houses... our home is clearly filled with little children who I want to enjoy living here too. I try to keep things light and fun for them... but pretty enough for my taste. Isn't that the rub of motherhood.