I am a huge fan of fresh greenery, I love to arrange flowers... it's actually one of my very favorite hobbies! That being said, life gets really busy and sometimes I just really want to have a pretty arrangement that will last and not die on me in a couple days. Finding realistic faux greenery can be a challenge. I feel like every time I find a realistic faux stem, the price tag somehow is $30-40 a piece! Multiply that by at least 5 stems to fill a vase and wow!
I was craving a little bit of a spring touch for our living room, so I went to Target... naturally and stumbled across these beautiful white floral stems that were SO realistic looking. I grabbed the last 5 my store had and came home and arranged them in my favorite white jar. This line at Target is often picked over in store, but they are available to order online here.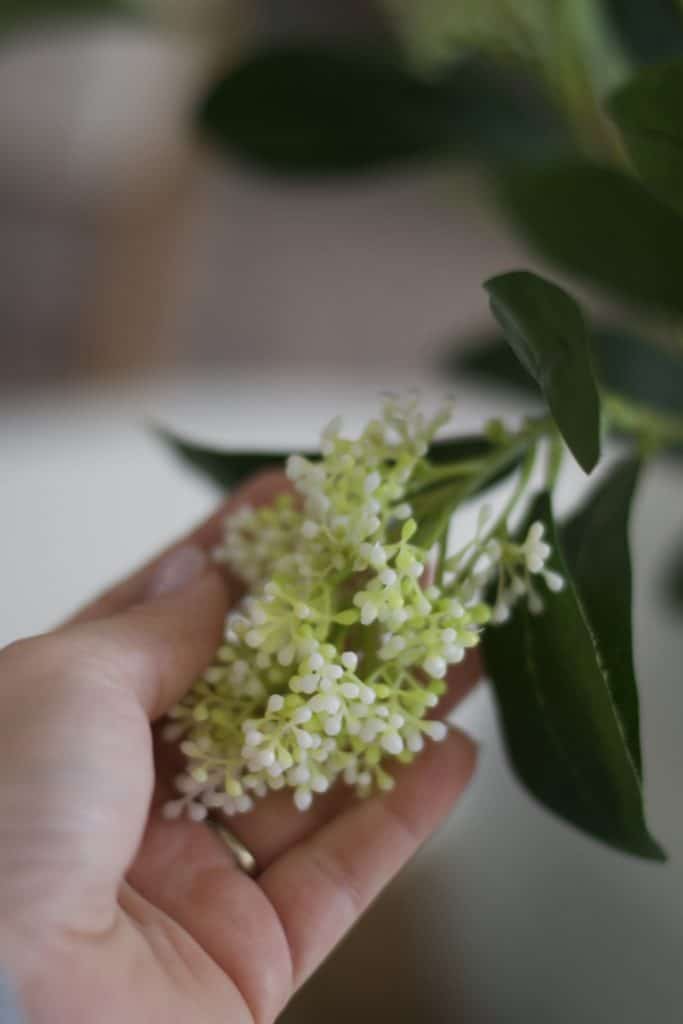 What makes these so realistic: The flower head is made out of realistic looking heavy plastic... which makes it sound terrible... but actually makes it awesome because that means the heads of the flowers are heavier so it kinda gives them weightiness that helps them fall more naturally in the arrangement like a real stem would.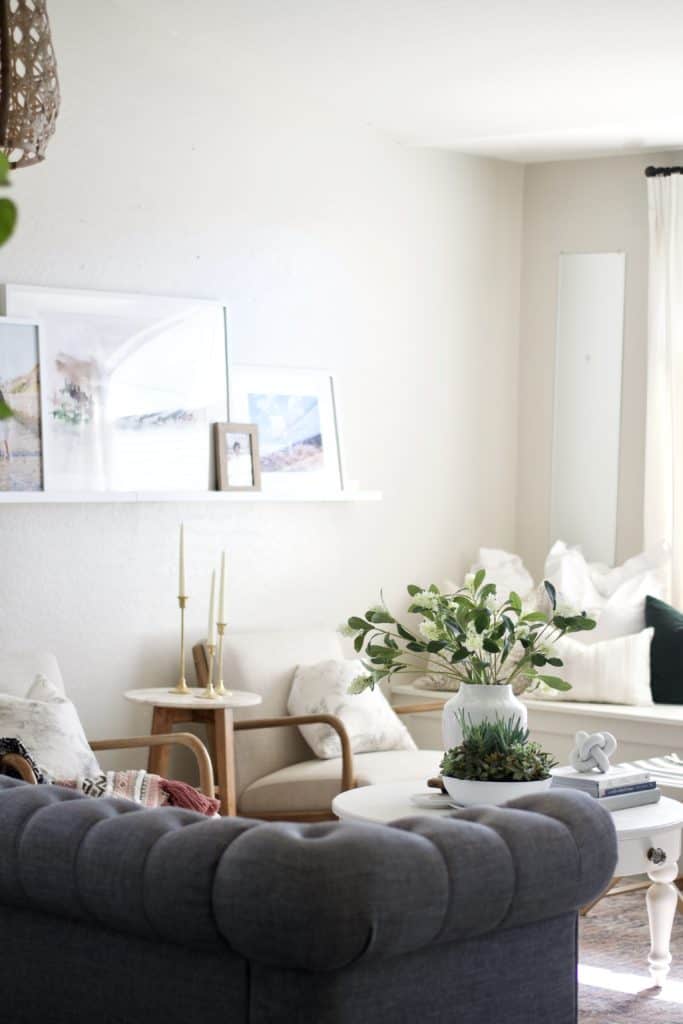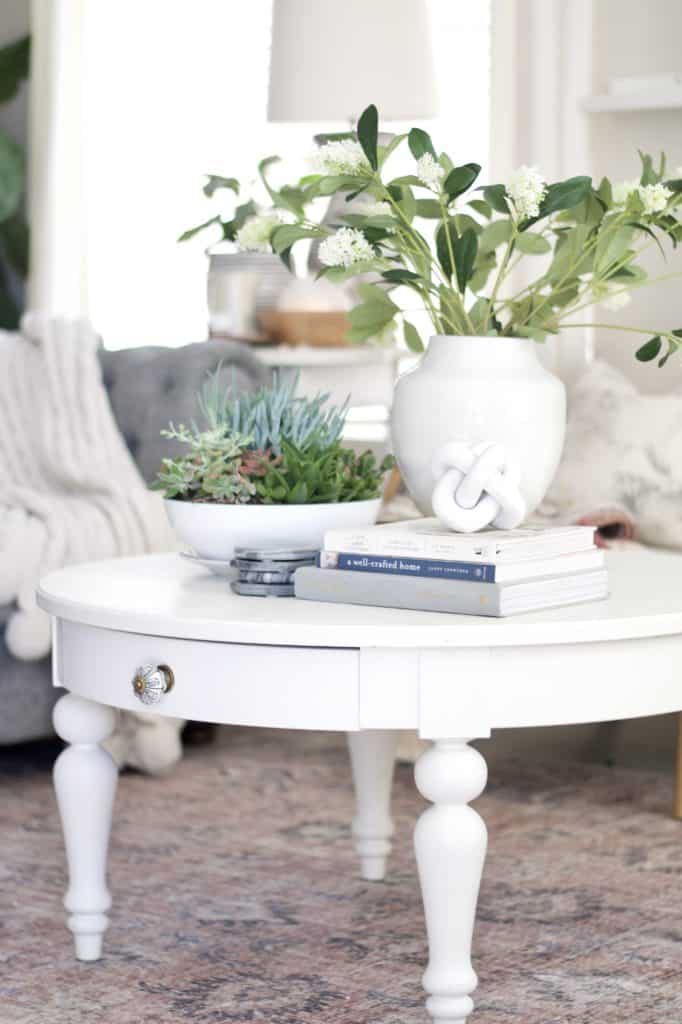 The other star of this coffee table arrangement are the real succulents. I grabbed that arrangement at Home Depot for around $20... I've had them for about a month and they are SO happy I could cry! They have grown SO much + some are even blooming! I've never had much luck with succulents indoors so I am one happy plant mama. They came in the cute white bowl, can you believe that?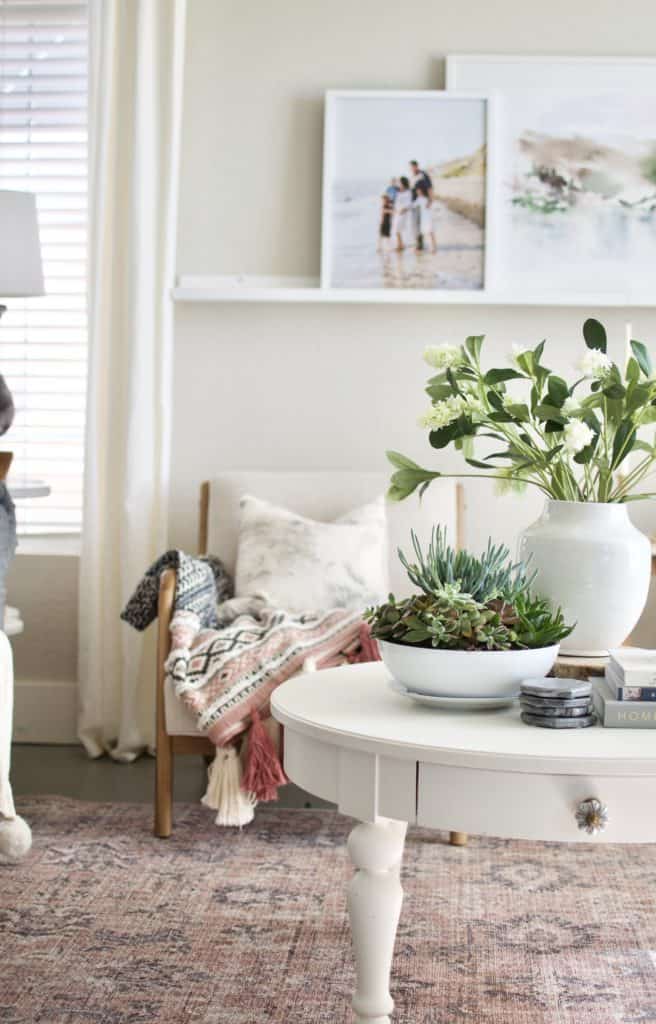 If you have questions about the other design choices in our living room, you can check out my shop + source page here.
You can shop this post by clicking the images below.