I did guys, I really did it. I did something that I have dreamt of doing since I was a little girl. I know that sounds dramatic and cliche but really... I actually met up with a very old friend a couple of weeks ago and as I burst with the excitement of my business plans (probably on an annoying level) she told me, "This was always going to be what you did Jenna." And MAN that was just the reassurance I needed that I was on the right path, having one of my very best friends since I was in middle school tell me I was falling into my fate.
I opened a shop, I curated a collection of all sorts of pretty pieces you can purchase for your home to bring a finishing touch or to just make you smile every time you see it. I'm so happy that I've finally decided to follow my dream and create my own small store. I had initially thought about printing some catalogs using sites like Printivity. My friend even suggested that I consider trying to get more sales by using the internet to find more customers. My friend mentioned that I should really create a website for my store to make sure people can find it. Additionally, my friend suggested that I could contact an SEO agency to see if they could help me advance my business. Apparently, agencies like Victorious (https://victoriousseo.com/services/on-page-seo/) could help my website to have better keywords to ensure I'm ranking higher on search engines. This should encourage more people to visit my store and hopefully purchase some items. After my friend told me about SEO, I have been considering it ever since. I'll see how business goes for a while, and then I might look into it more.

So here I am, a small shop owner... to which some of you may be scratching your heads thinking... I thought her passion was Interior Design... and it is, it really is. Opening a small shop is like the second half of what I've always wanted to do with my life.
Maybe we should backpedal a little bit.
I loved Trade School because they work really hard to connect you with professionals already in the field you're working toward. I remember I had a guest lecturer come to speak to one of my design classes and she basically said that if you want to make REAL money in a design you need to do Commercial design. That never sat well with me because the whole reason why I loved Interior Design was the idea of creating beautiful backdrops for families to LIVE and GROW together. I was a Residential designer to the core.
I've been able to get experience in all different kinds of Residential design, home staging for people who click here now to sell their homes, high-end design, construction... all while working for myself. It's been a huge blessing and man I do love being hired to go and carefully curate finishes and pieces for family homes. The more I work in the field the more I feel like, though I have a degree in Design... the best, most qualified, most able person to create a beautiful space for your family to love to live in is YOU.
I hear from SO many that they know the direction and feel they want to bring into their homes but they are unsure of where to start or where to shop for pieces for their home. A lot of people are intrigued by the idea of working with a Designer sometimes its daunting or they are unable. Here is where my shop enters. I have a dream where I provide the place for each and every person to go to create the place they love to live in. A place to inspire them, and provide the pieces they need to turn their houses into homes.
I am starting small, I hope one day to have a brick and mortar store for each and everyone of you to come visit. This year I am doing local holiday pop up shops in the Phoenix Valley. I have launched a little bit of my collection online and plan on launching more home pieces as soon as my pop up shop season ends.
A couple weeks ago I had my first weekend market and I met so many great people. So many of my social media followers came to meet me IRL and it meant the world to me to put faces to so many of you. The fact that so many of you turned up made me speechless, and I'll forever be grateful. It has even inspired me to look into ways to get more followers. This is what my friend told me once, she said: "we use nitreo to grow our accounts and this could be the perfect solution to help you to expand your following". Wow, I had never even thought of this, and if what she said is true and I do try it, it won't be long until I see more of you in the future. But for now, knowing that I have the support of the followers that I do have is just amazing. I'm not a hugger by nature... so I'm sorry... I'm working on it... but meeting you all still makes me smile thinking about it.
I curated a collection of pillow covers that are available online NOW. Seriously the prettiest things are over there, you'll have to check it out and let me know what you think!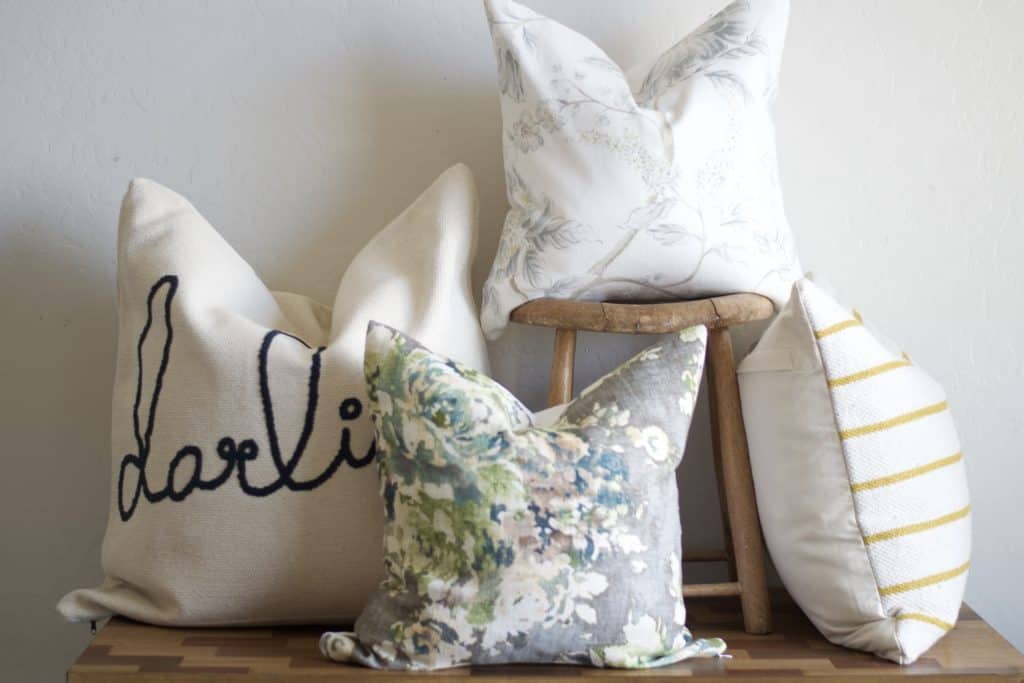 It has been such an exciting year planning this, keeping it a secret, curating my collection... and finally seeing it start to happen! I feel so blessed and so honored to be able to not only dream up schemes like this but also see them unfurl right before my eyes. I can't take credit for a lot of it, my sweet husband has been my biggest cheerleader he believes in me more than I believe in myself. He allows me to freely walk in the direction of my dreams and follows me and supports me at every turn. I am so excited to see where The Collected House Shop goes.