We are SO excited to share Jenna's little girl's room today. She is a funny and sweet little five year old, and we really wanted her room to reflect that. My goal was to try to create a girly, colorful space that would foster creativity, but also represent her and her little happy life. Today we're just going to share the pretty pictures, and the detailed posts will be up later [we especially want to GUSH about the bedding that has made such an enormous difference in my mom-sanity!] I fretted over the little details of this room for a LONG time, but I was inspired from Emily from JDC to just call it done, when she did so with her little girl's room [which was so super cute, btw.] So thats what I did, and here is how it turned out....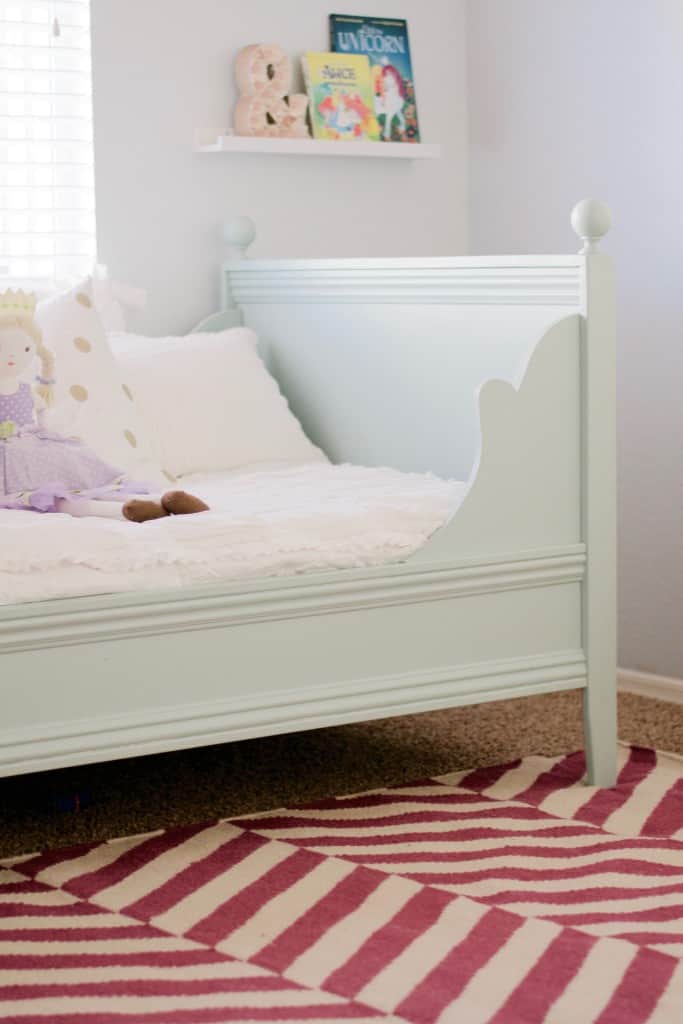 This room has been in the works for a long time, my sweet husband built this bed last spring for her with plans from Ana White. It's a knock off of a very expensive, like $4,000 day bed. We are absolutely thrilled with how it turned out. The reason this room was stalled for so long is I just couldn't get the bedding situation right. In the end, after so much silly frustration of difficulty making her bed, and an endlessly messy looking room... I remembered an old episode of Shark Tank I had seen with, a zip up bedding product called Beddy's. When I looked at their website, I was so please when I found the sweetest little ruffle bedding set and KNEW it would be perfect.
I love the little antique dresser that I refinished last summer with Rifle Paper Co. wrapping sheets in a similar technique I used with BBFrosch chalk paint powder, and mod podge like this hutch. She has been harder on this dresser than the back of the hutch, so the paper is a little worn but I don't mind.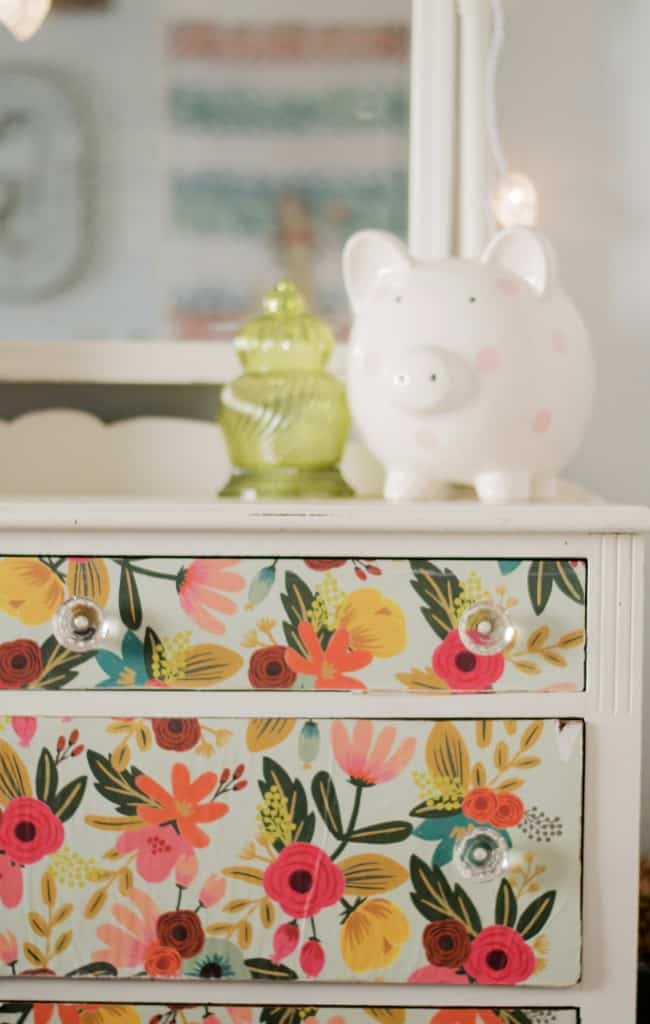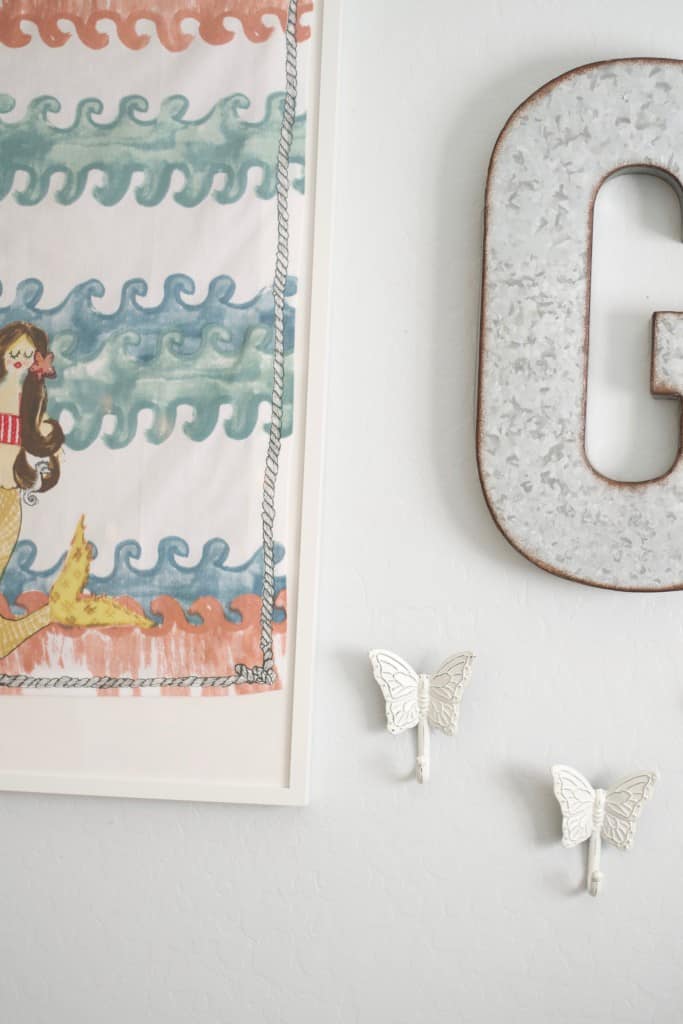 I put together a little mini gallery wall of a couple cute things, my favorite is the framed mermaid towel I found at Anthropologie. I just put it in a large Ikea white frame and I think it's so fun.
What do you think? Now that I look back, I think it's so funny all the little things that stalled me for so long with this space. I think it's perfectly imperfect and that is just fine by me.