I walked into Walmart one day to waste some time, I figured it was maybe more safe than wasting an hour at Target. Turns out it actually wasn't that safe because Walmart has been blowing the affordable fashion picks out of the water lately. I only grabbed a few things for fall/winter. I like to perk up my wardrobe when the season changes but don't always want to spend a lot of money. When at home, I spend most of my time all cozied up in custom hoodies but when I head out, I still like to look cute!
I feel like Walmart has a rep for ill fits and strange fabrics. I first found this sweatshirt that is literally under $11 and I love how it fits. This is the color Apple Juice. It's slim but comfortable. The side slit makes it flattering, and it is thin enough to wear in a front tuck or casually out.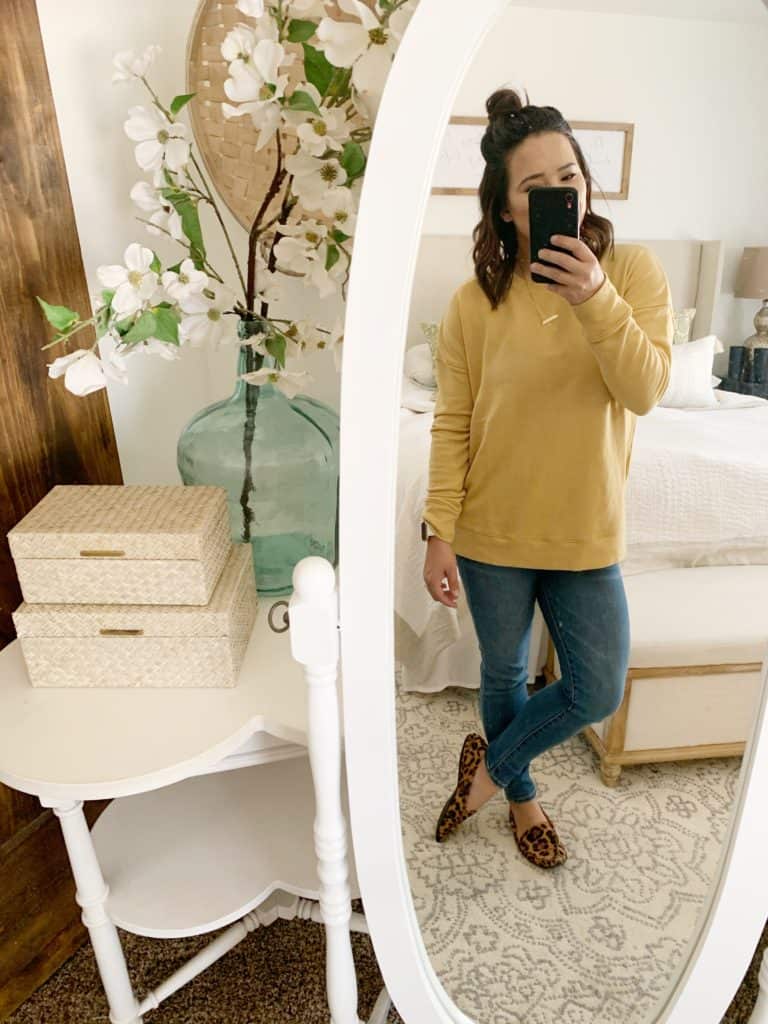 Sweatshirt. Jeans. Flats.
I love a festive plaid shirt in the fall winter. This navy, red, and green number is the perfect lightweight flannel. I loved the fit on it, it was very flattering and not bulky... the flatting fit was a nice surprise because sometimes I feel like that's where inexpensive flannels fail. These cranberry suede flats were such a steal at $9. Literally.. $9 guys. I will be reaching for these as a little pop of color all season long.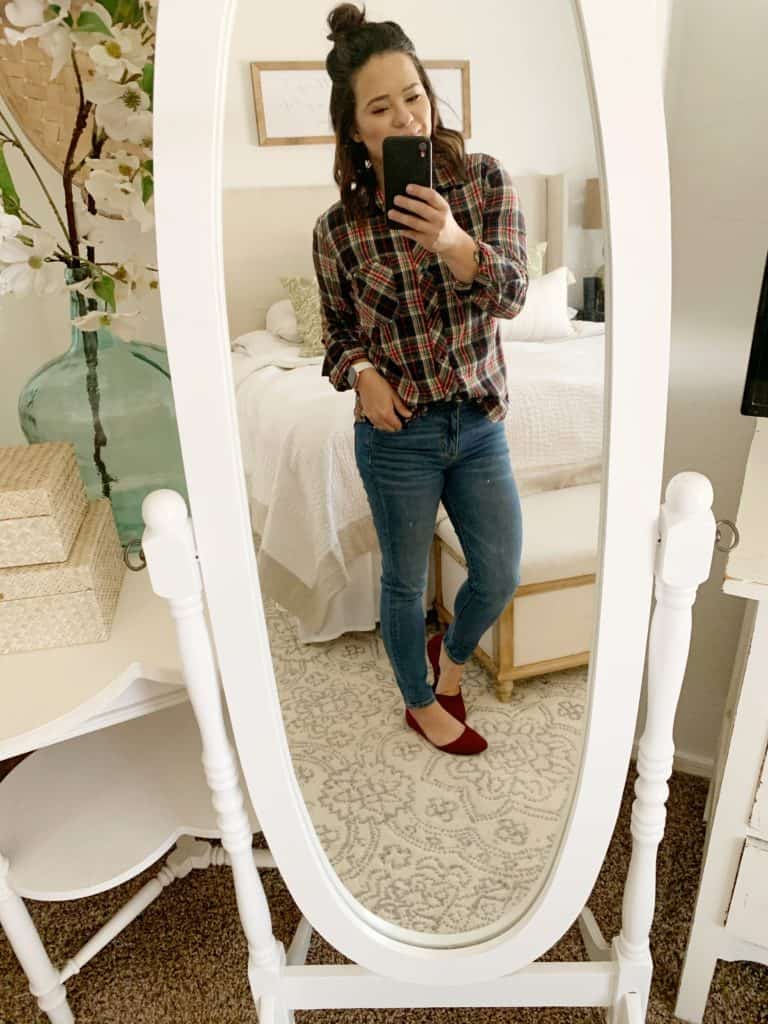 I saved my favorite for last. The fit on this cardigan was so good. I feel like sometimes oversized cardigans have TOO much fabric and swallow my petite frame. I loved the balloon sleeves and the knit detail was just SO good. The fabric didn't feel cheap or itchy at all. It was under $20, I recommend purchasing it online because my store was picked over in the colors that I liked.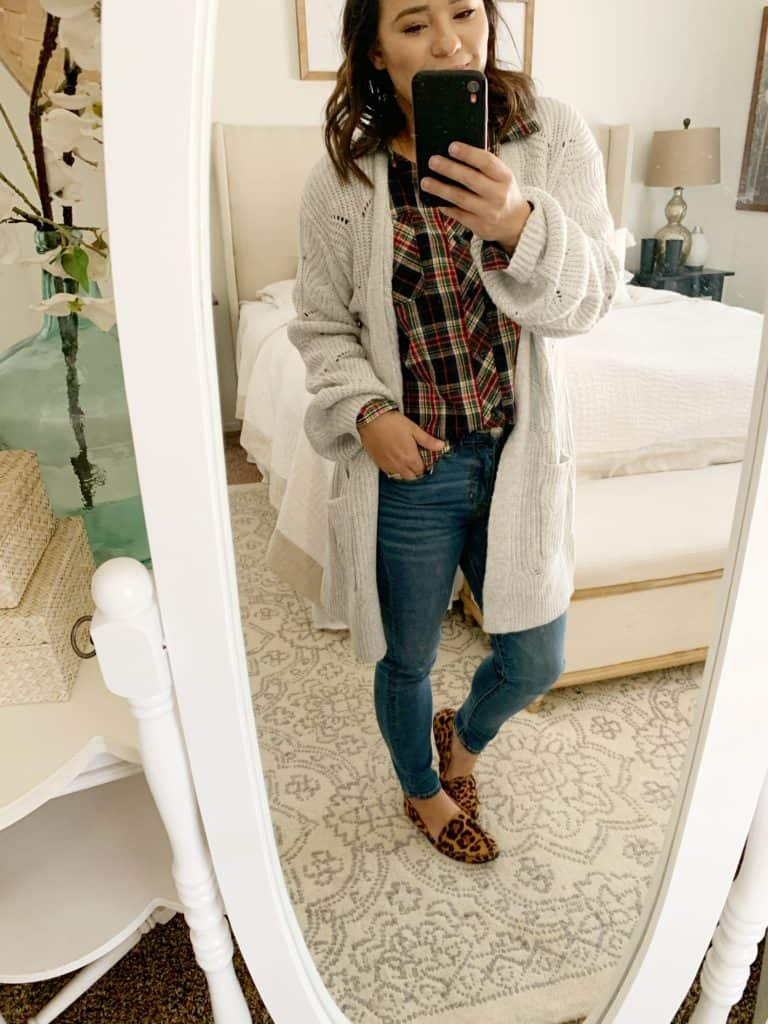 Flannel. Cardigan. Jeans. Flats.
My store was picked over in a lot of my favorite fashion finds, I would recommend ordering online. You get free 2 day shipping on orders over $35 and you don't have to leave your house so bonus. So excited to get these into my fall wardrobe rotation!