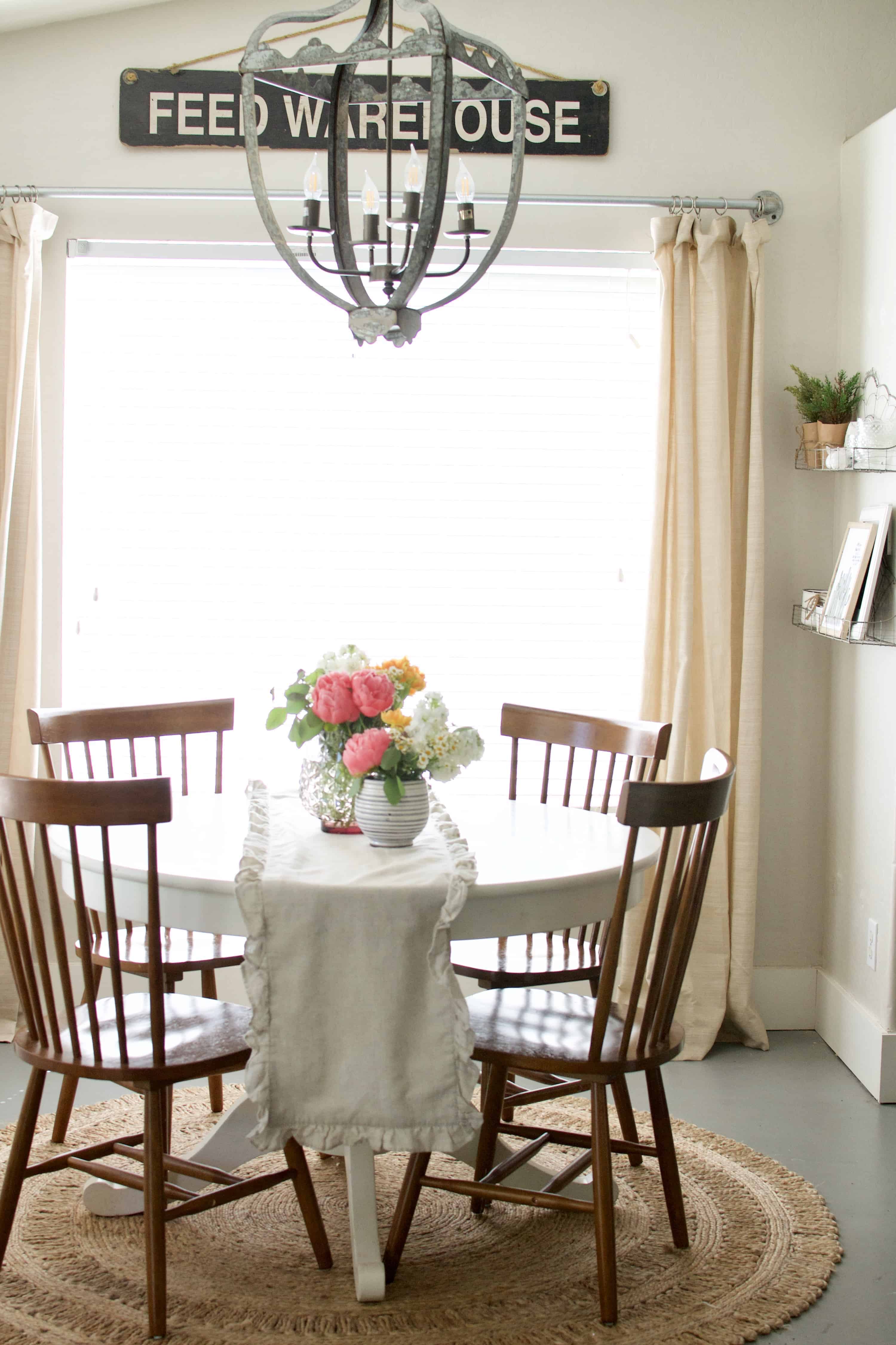 That title is a bold claim, but after 7 years of having the same paint color in all the common areas of my home and not being tired or annoyed of my wall color, I feel like I can make this claim, that today I am in fact going to share with you the best subtle griege paint color for your home. All the common areas of my home are painted Edgecomb Grey by Benjamin Moore.
What makes Edgecomb Grey such a good choice?
It is a barely there color, which makes it easy to live with through the years, but it also has just the right amount of color. Here's what I mean, white walls, white furniture, white cabinets, white all the things are all the rage lately. Being a white lover myself, I really feel like using white in the right places makes all the difference. For example, I really enjoy the pop of white of my built in wood work, and furniture pieces against Edgecomb Grey. I feel like if you paint your walls white, when you add board and batten or other built in details, you almost lose the statement that they can make in your home.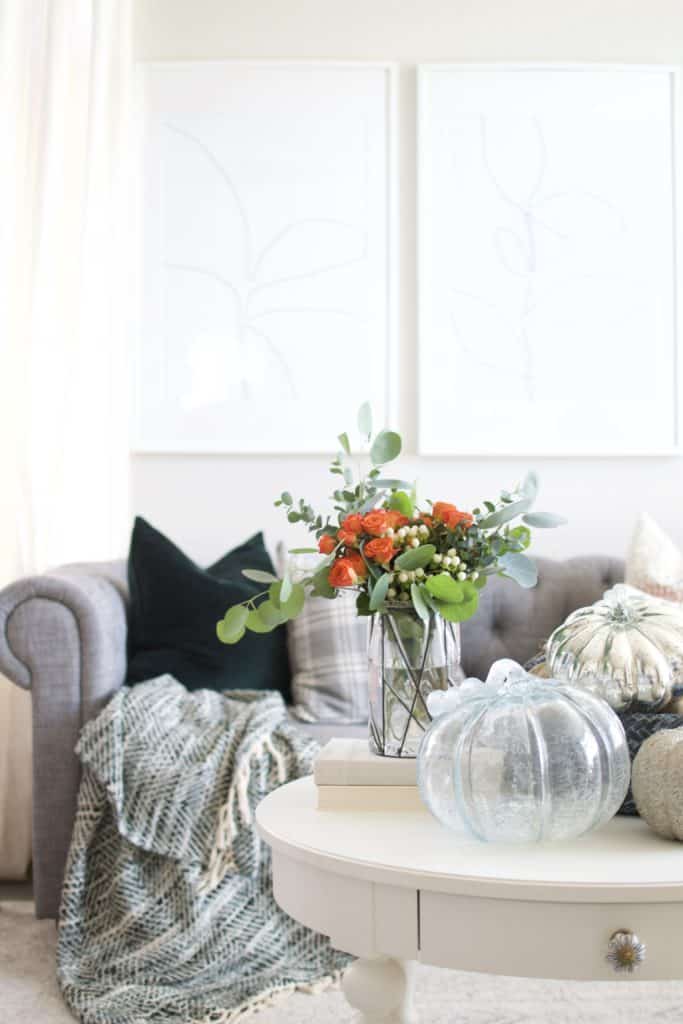 Does Edgecomb Grey lean more grey or tan?
I feel like this highly depends on what you pair it with, it's somewhat of a chameleon. It certainly has strong tan undertones without being yellow at all. However, I will say that my favorite feature of this particular color is that it never feels cold. Cold grey walls are perhaps my worst nemesis. I feel like a lot of times people over do the grey and white and forget to factor in the need for warmth. I love a cozy space but I also love a light and airy space. I achieve this by being mindful of the undertones in the pieces I bring into my house. I feel like the biggest mistake I see in paint colors when I walk into design clients homes is that they chose a cooler grey that makes their home feel cold instead of inviting.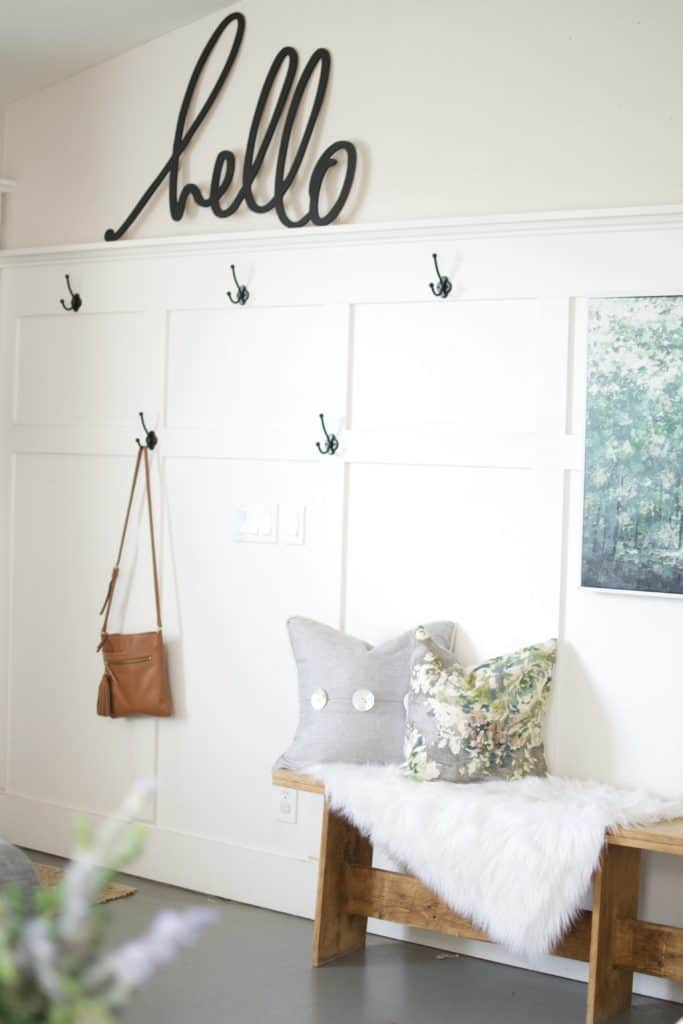 Would Edgecomb Grey be a good choice for a large home?
I actually hear this concern a lot, I see a lot of color choices that are just too dark and their reasoning is often that they felt like their large open areas needed something more saturated. I don't feel like this is quite right reasoning. A large open living space can still quickly turn into a cave if the color on the walls is too dark. Revere Pewter is a similar color by Benjamin Moore just more saturated and darker. I have to say that I really really prefer the lighter Edgecomb Grey shade, it has just the right amount of saturation to contrast nicely with white but not be too dark.
Do I have to get Benjamin Moore Paint to get this Benjamin Moore color?
Nope! It can be hard to find a place near you that carries Benjamin Moore paint and it does tend to be a little bit more on the pricier side. I know True Value's carry it, but if you don't have one near you do not fear! Lowe's and Home Depot will color match it for you. So don't even fret, even though it comes from a Designer line of paint it is an easily accessible color to add to the walls in your home!