I am SO excited to share this post with you today. Do I say that every time? Perhaps, I just really enjoy when my visions come to life. I am sharing today a complete stunner of a fall centerpiece... but honestly guys it cost me MAYBE $25 and maybe 20 minutes. I'm telling you... whip this guy up for a Halloween Party or Thanksgiving get together and the jaws are sure to drop.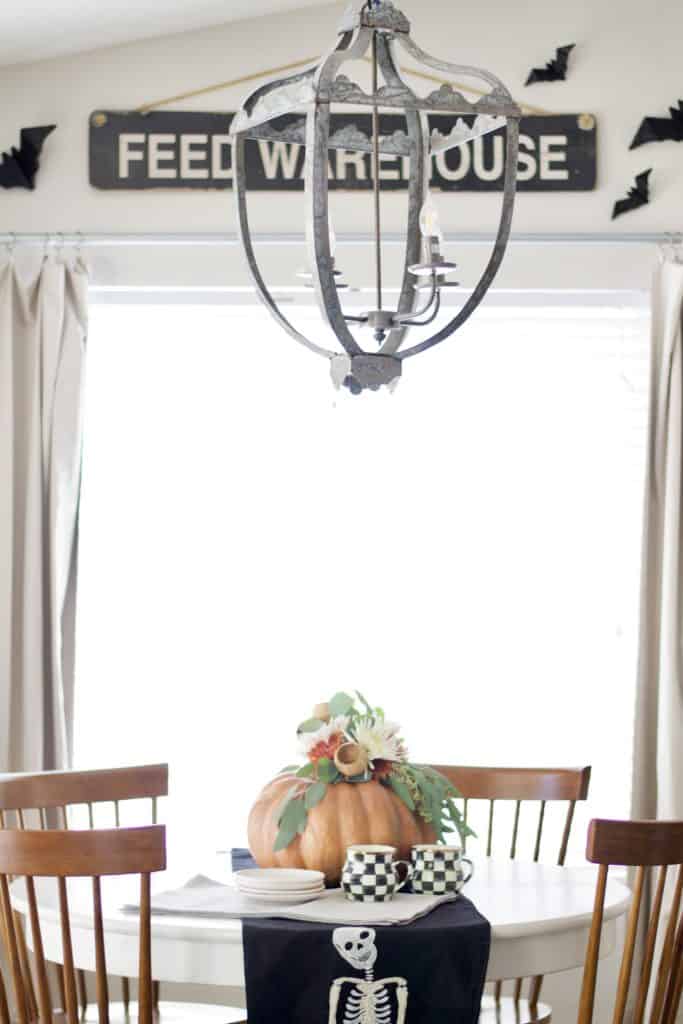 I have long dreamt about making a floral arrangement inside of a pumpkin, normal right? What's that you say? You don't dream about seasonal floral arrangements... weird. I certainly do, and today I'm sharing a dream come true for me.
We all have been buying the fairytale pumpkins and are getting ready to toss them in favor of Christmas decor BUT before you do that I have an idea for you. Carve it up, stick a glass vessel inside, and arrange some grocery store flowers in it for a gorgeous fall centerpiece.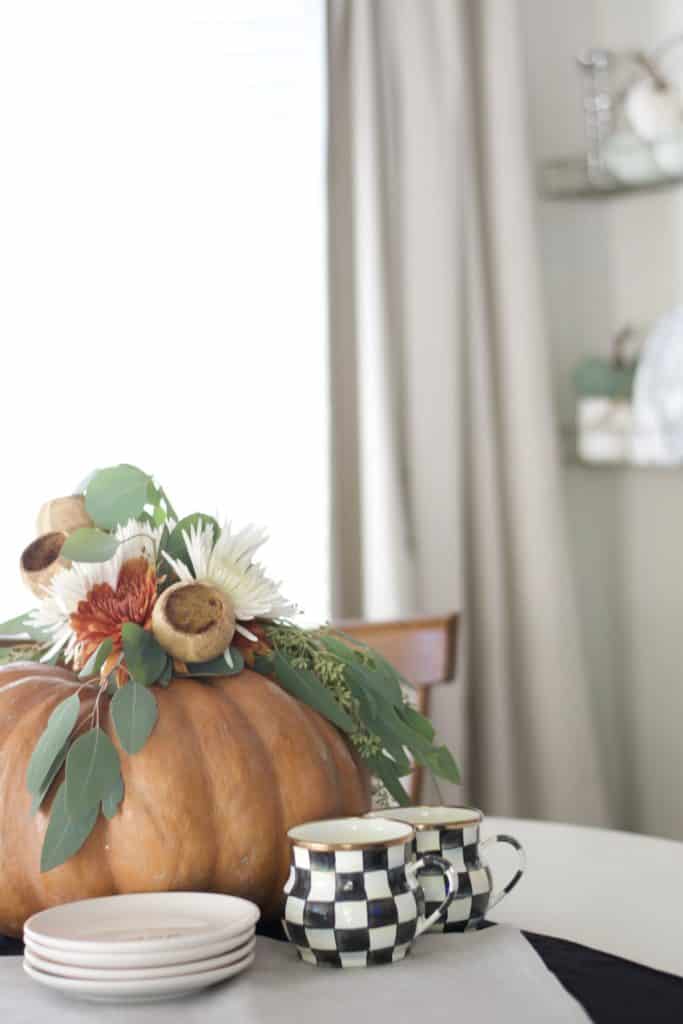 I purchased my pumpkin as well as my flowers from Trader Joes. I used a large fairytale pumpkin which cost $7, and 4 bunches of flowers that totaled about $15. The florals in this arrangement are spider mums, seeded eucalyptus, silver dollar eucalyptus, and some really cool dried pods I found in the Trader Joe's floral section too.
I have it on the table with a Halloween table runner, but all you need to do is swap it for a linen one, and add some candles and you have yourself an amazing Thanksgiving Centerpiece.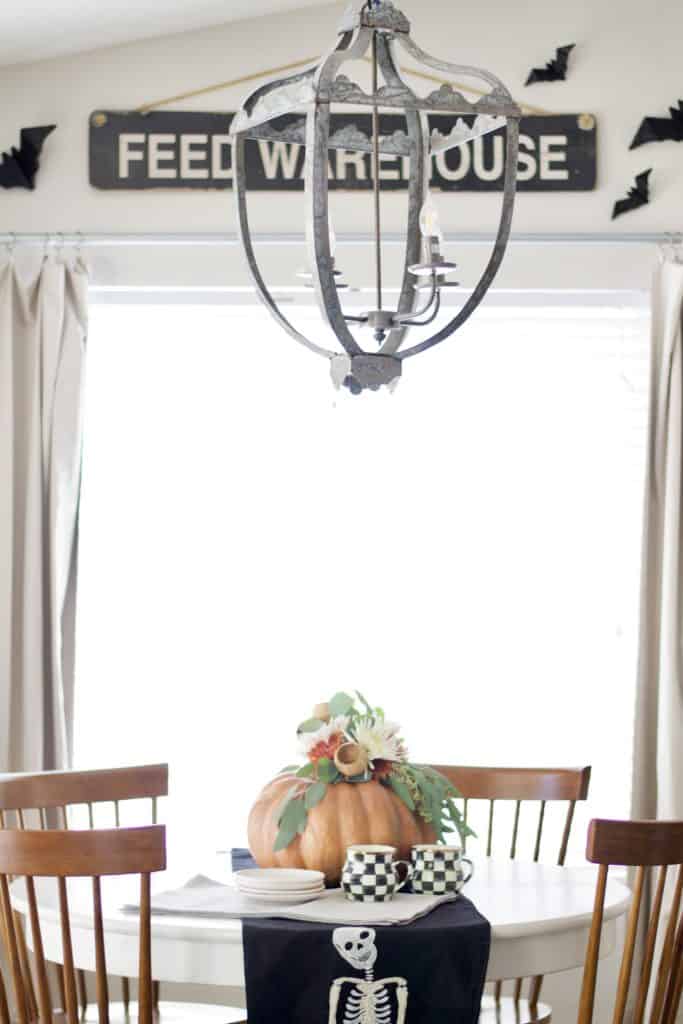 There are a lot of ways you can preserve a pumpkin to make it last longer. After I carved this pumpkin it lasted about 3 days before it got gross. I found this great tutorial that looks really simple to do. If you wanted to prepare this ahead of time. The florals I used are still going strong a week later, but some varieties fade quicker.
That's it! What do you think? It looks so fancy but was really SO simple and inexpensive to do. Which you know... is basically the theme of my life so this pumpkin arrangement was right on trend for me.