I am so excited to share this post with you all, I feel like I say that every single time but hey it's true. I'm very excited because I have been dreaming of this idea for a long time, and we FINALLY did it. Aka I finally talked my husband into taking a leap of faith with me. A big component of the Laundry Room Makeover was changing our existing hallway door into a sliding barn door, and I'm going to share with you just how we went about this because I couldn't find ANY information on this while I was planning this project and it was really so easy. If you like the sliding door aesthetic but aren't too keen on going down the barn route, you may want to consider using an attractive resin door option instead.
If you're looking for instructions on "Barn Door Installation", I might be able to give you some tips on how I did it. The barn door is certainly visually appealing, but it was actually a huge answer to a problem we had. Our laundry room is a walkthrough to the garage, the garage door swung in and the hallway door also swung into the already cramped and tiny laundry area. It was SUCH a pain and managed to make our small laundry room feel even smaller and more hopeless. We did have to get our garage door repaired after the renovation, but that's no matter.
We wanted to keep our existing door instead of just swapping it for one we built because I loved the glass inset on it, but the problem was that the door was made to sit INSIDE the door frame so if we didn't add any more width to it when we slid the door over to close there would be visible gaps once it sat OUTSIDE of the door frame. Does that make sense? We figured out that we needed to add about 4" all the way around. Through much wandering around the lumber aisles we decided that a 2" x 2" piece of pine may be the EXACT dimensions we needed to add all around the existing interior door.
Here is a visual aide I made in case you're having trouble visualizing.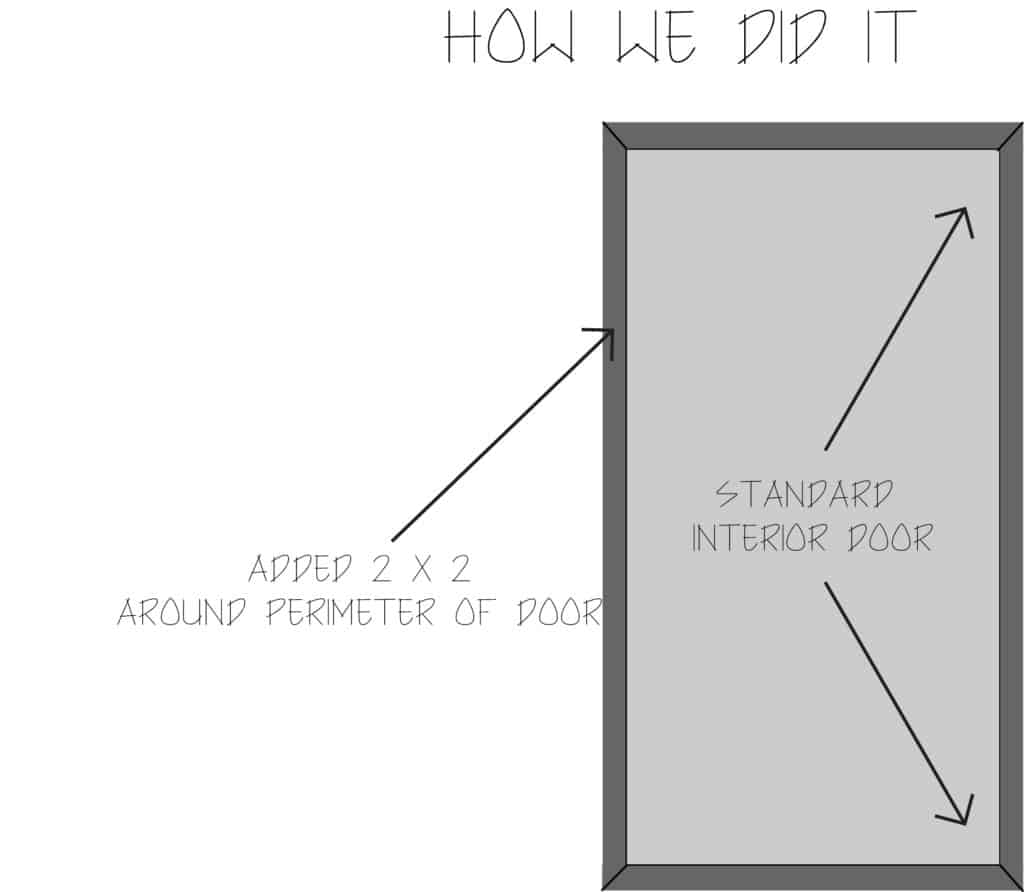 Once we framed out the existing door with the 2x2's we patched and sanded it to look like one seamless door... The same door we had just bigger and better than before.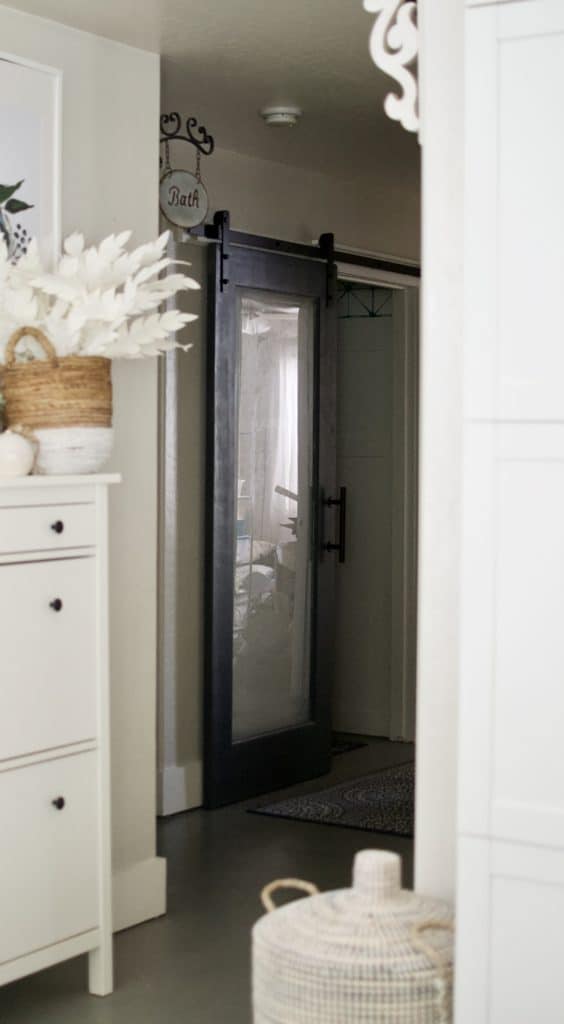 This project was really so easy and fun to work on. You can shop our laundry room here, including the barn door hardware we used (which was an amazing price!!!).

If you'd like to see the full room reveal, you can find it here.