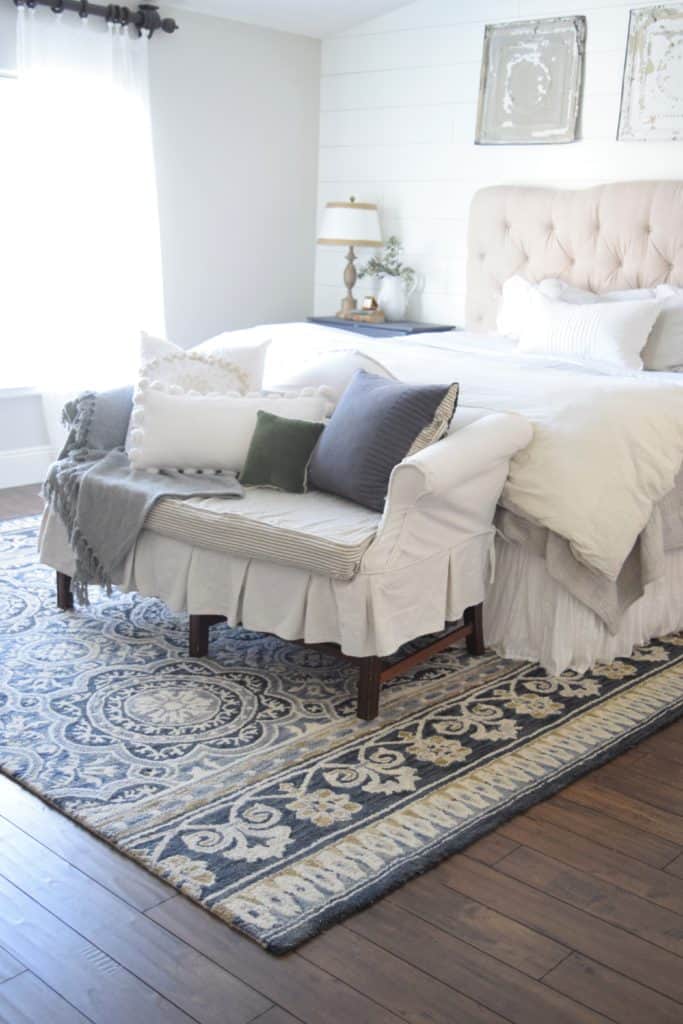 My settee is FINALLY finished! YAY!!! I've had most of it done for quite a while now but could not bring myself to finish the cushion for some reason! With the baby coming in October, nesting has finally kicked in though so hopefully I will have the drive to finish up all my other half-done projects.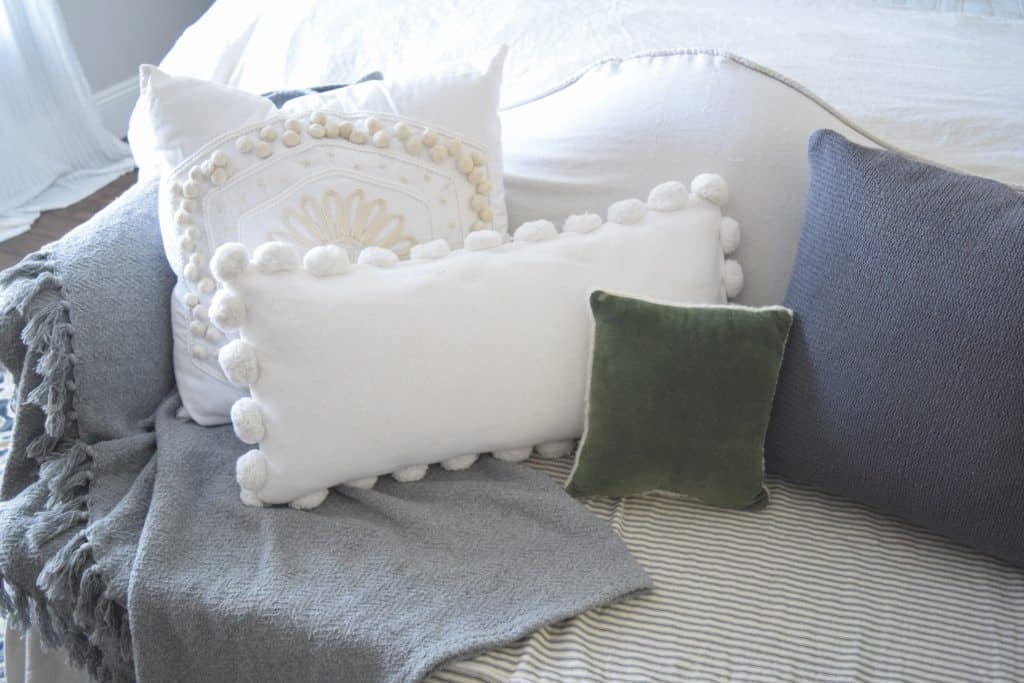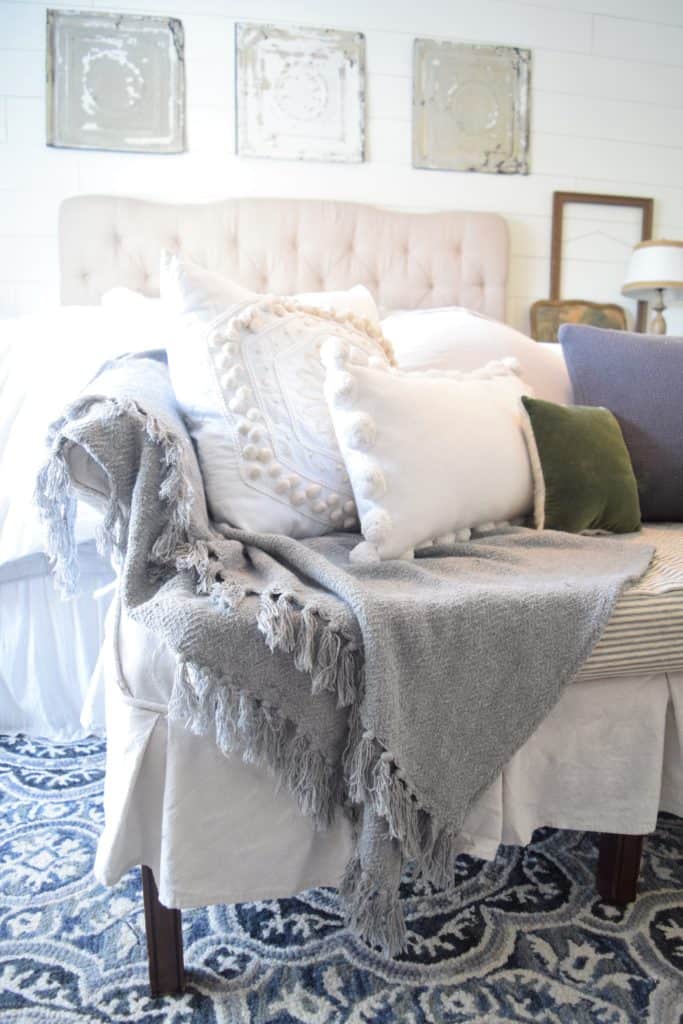 Ever since I can remember my Mom has had this cute little living room set. It was in our living room growing up then she moved the settee to her bedroom after she recovered the wing backs that went with it.  She decided to get rid of it so I snagged it, knowing it had the potential to be amazing again. It's probably as old as I am, so needless to say it was in need of a face-lift. 
If you are considering a slipcover project, don't be intimidated!  You really only need basic sewing skills and there are SO many great tutorials out there. When I first started slip-covering my favorite tutorials were Miss Mustard Seed's video tutorials found HERE. No kidding they are so awesome and totally make you feel like you can do it! I watched them a few times before I started my project then referred back to them if I had any questions or hiccoughs along the way.
For the base of this settee I used drop cloths. I've used drop cloths found at Home Depot or Lowes for many of my slipcovers. They are a pretty inexpensive fabric option, especially when you are learning. It has seemed to hold up pretty well too. Just be sure to wash the drop cloth on hot and dry it before you start so they won't shrink later. It also helps to use fabric softener and/or dryer sheets to help the stiff fabric to soften up. The beauty of slipcovers is that they don't HAVE to be perfect. They are supposed to look lived in. This leaves a lot of wiggle room when making one.
For the cushion I did the piping and underside out of drop cloth. I used charcoal ticking stripe from Fabric.com for the top. Lucky for you it is on crazy SALE right now for $4.86 a yard!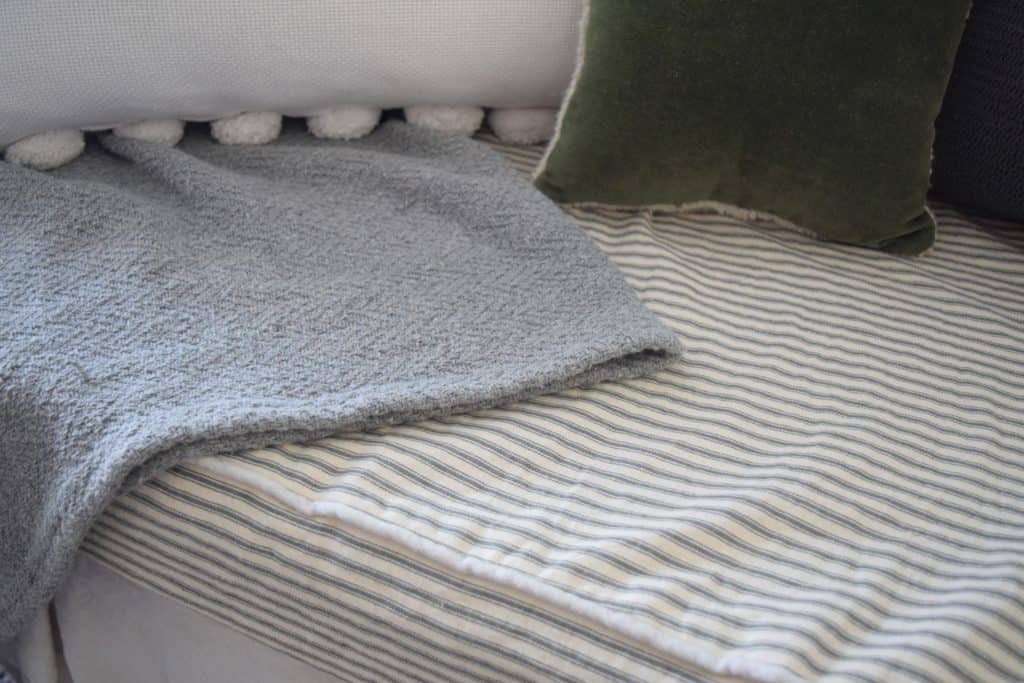 I am a very sentimental person so I love having pieces in my home that tell a story or have been a part of my life for a long time. I love the lines of this settee and think it makes the perfect addition to my forever ongoing master bedroom renovation.