Hey Hey! Today I wanted to stop in and share how our entry way currently looks, as well as share the journey that (was not so quick but also) led it to how it looks today. We DIY'd this space as one of the very first projects when we bought our home and I really think that we got a ton of bang for our buck out of it. I've always loved how inviting and fun to decorate this entry way wall is.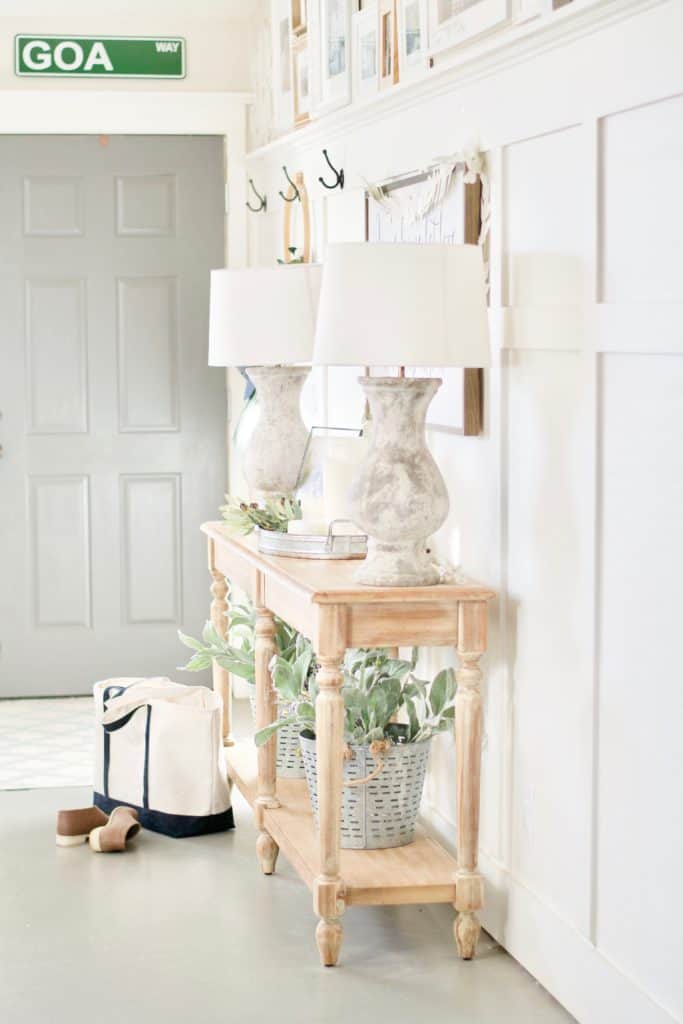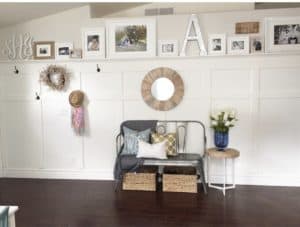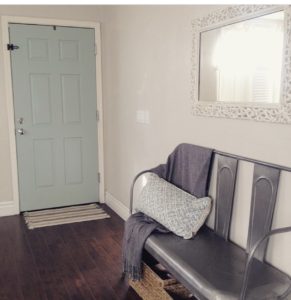 I am a firm believer in the importance of a good looking entry way to greet your guests when they come to your home, I think it's definitely a strong first impression... you can either show them what you're all about... or not use the chance to wow them.
Our entry way happens to not be much of an entry at all, it's really just straight into our front living room and a long wall. Long walls are hard to decorate because the scale always is so distorted on them. When we first moved in I put a cute piece of furniture on the wall and a pretty mirror but it never felt right. So eventually we added the board and batten with the picture ledge and it felt much better. I loved that metal bench, but back to it being an enormous wall and the scale never feeling quite right... eventually I ditched my super cute bench and bought a longer entry table from World Market, the Everett Foyer Table it did a much better job at filling the space I had.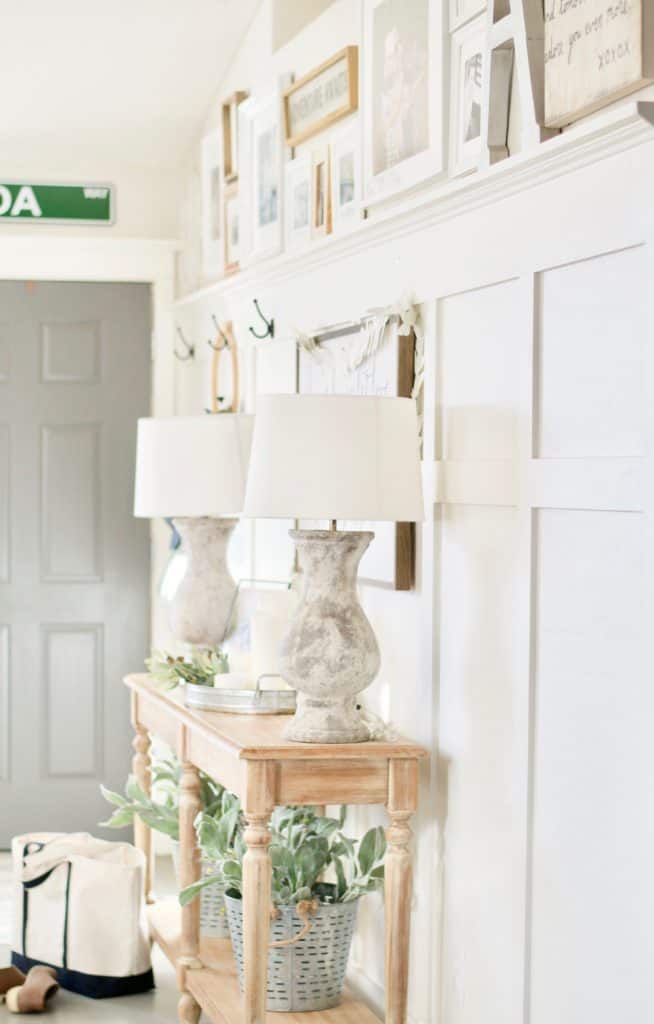 I finally got enough picture frames to fill up the top picture ledge, and hung them all up. I've gone through times of having a LOT of decorations on the table, but recently on my journey of quieting the house I removed a bunch of decor and just left a couple things, I'm in the mood lately of just letting my bigger items speak for themselves and I'm loving the results. The story of quieting this space is the same. I think using this train of thought could help save you money too, instead of buying all the things you think are cute or charming... think if they could stand on their own or if they need to be part of a grouping... maybe let them go in favor of classic more statement making pieces.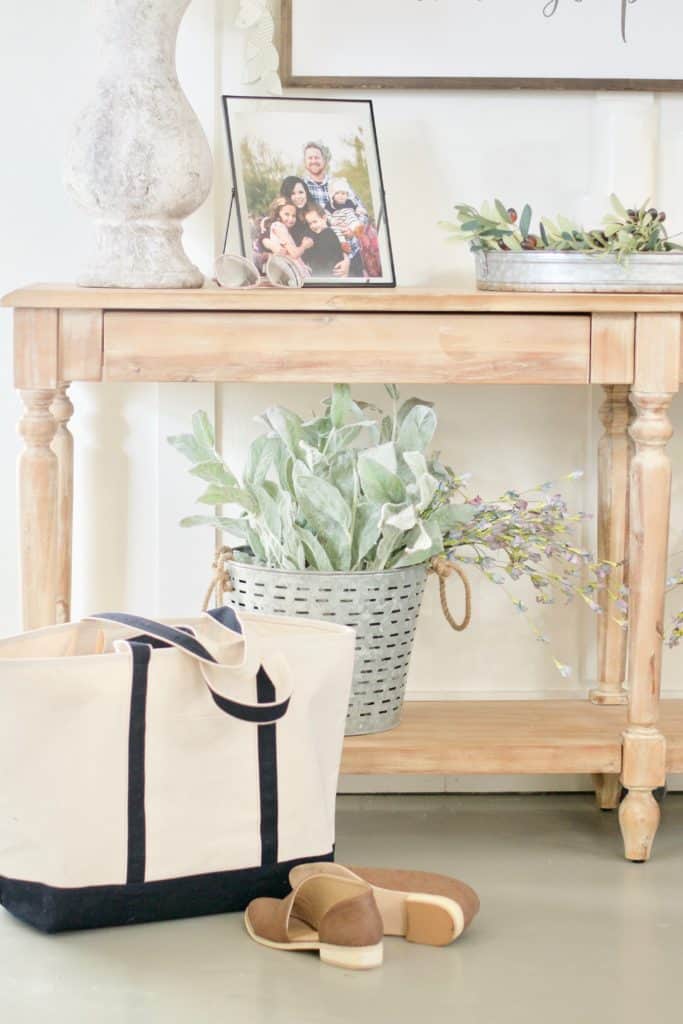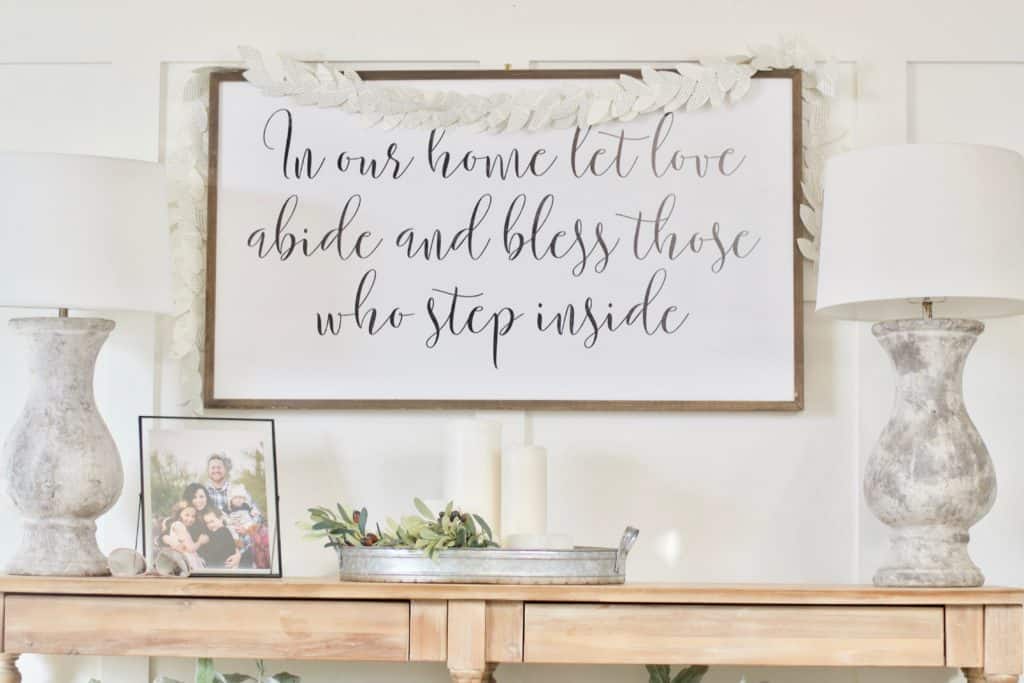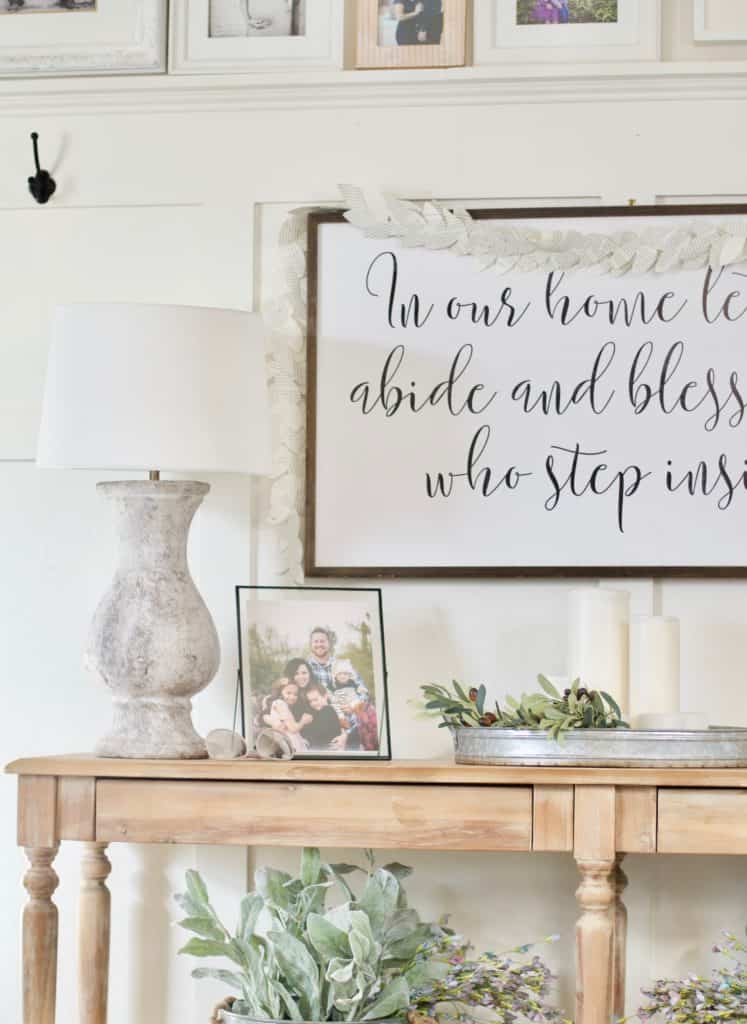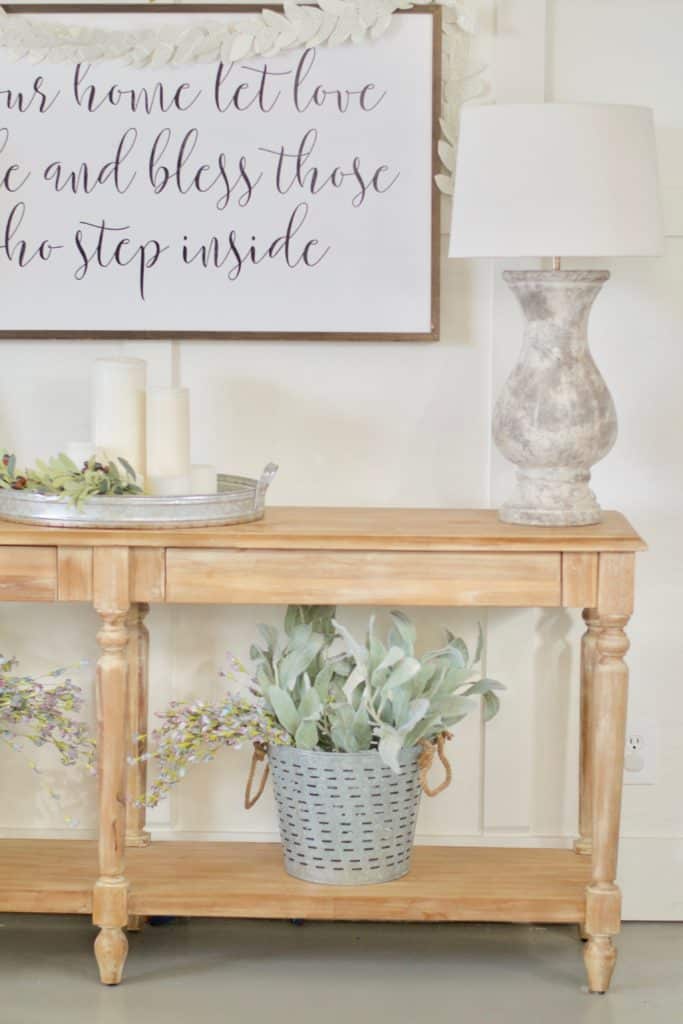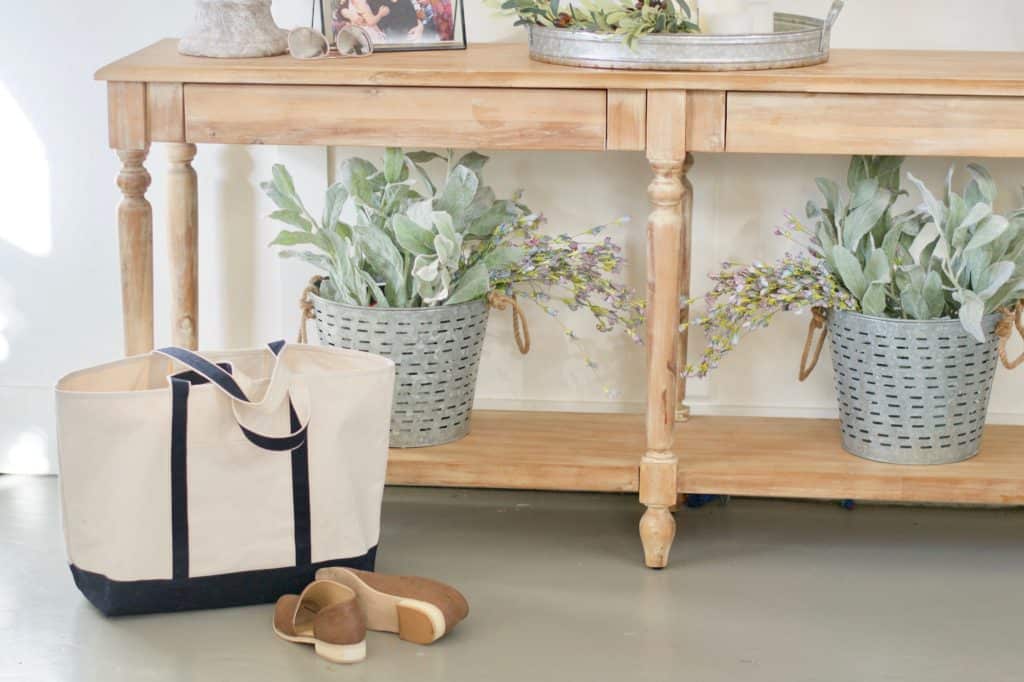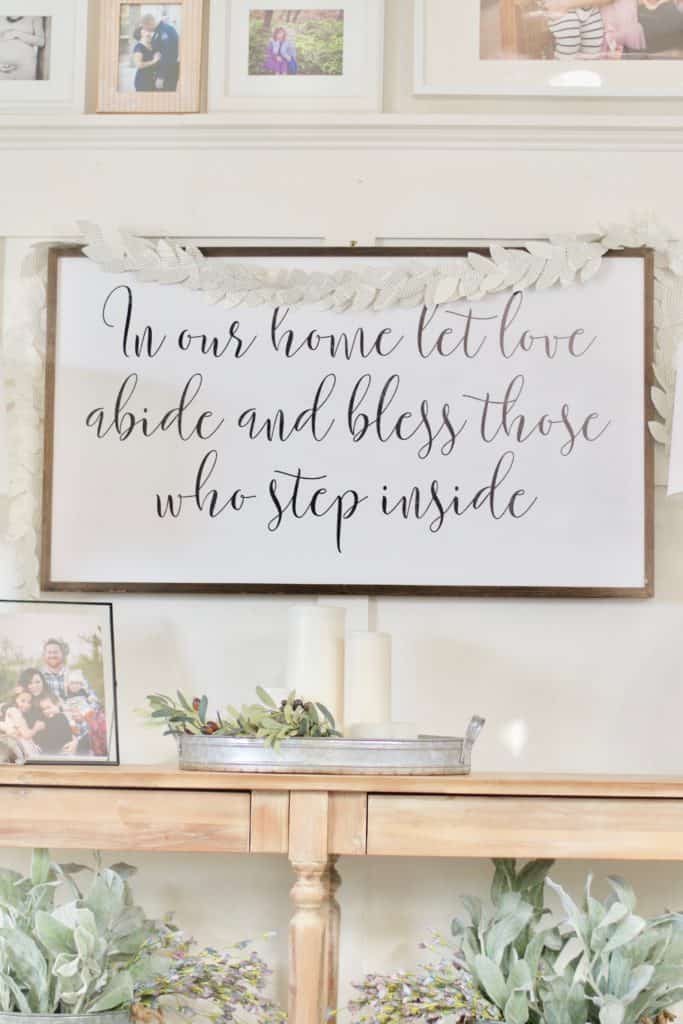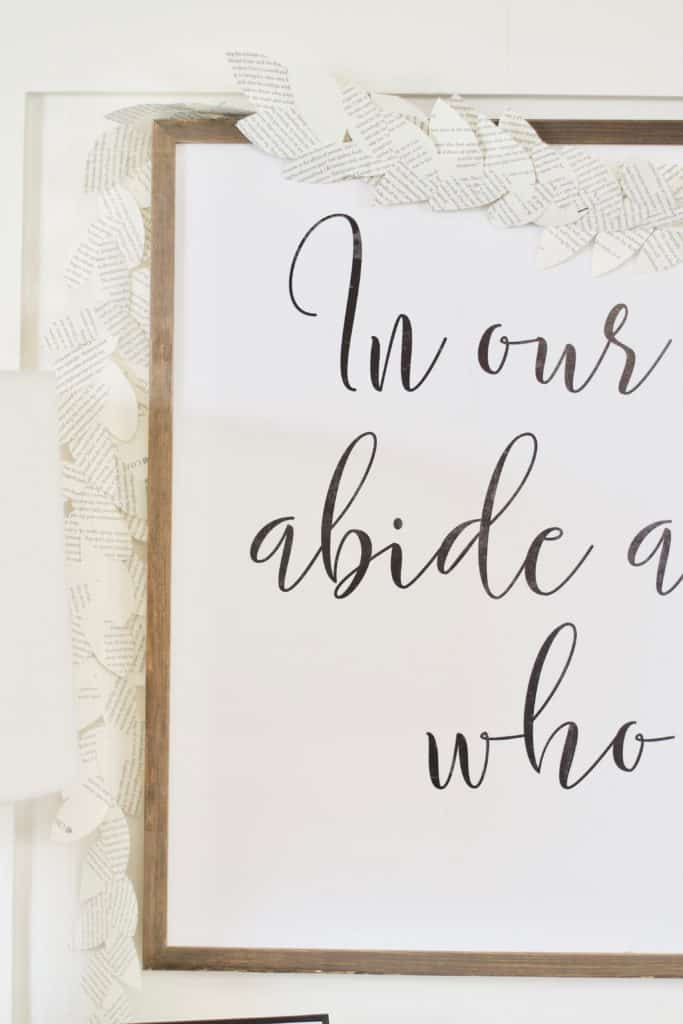 It's a little comical to me that it took me 4 years to figure out how to best address this space, when I get paid to figure out people's spaces for like... a living. It's harder in your own home I think, it takes living in a space for a while for it to tell you how it really needs to work for you and your family best. I'm finally learning to listen to this voice into my own home and have loved the results.