Today I wanted to share our living room refresh which went a lot like taking out all the things and just leaving the big pieces. Since I refreshed, I mean undecorated, the living room I feel like I have created a more inviting fresh space that allows more room for us to think, feel, and live. It's been great. We are looking to do a large scale makeover in the near future, although I will have a look at some house plan books beforehand! For the time being, we're enjoying a quieter design in the living room. Some people might prefer to call this modern, as most modern interior designs are more basic and simple. That is a popular interior design lately. If anyone else really likes this desigsn, they could consider redesigning their living room by visiting https://collov.com/, or another website similar, that could help them incorporate a new interior trend into their living room through an online design process that ensures they're completely happy with the design before going forward with it.
I have been on a mission lately to "quiet the house," I think just after the busy season of the Holidays and all the celebrating but also pure busy-ness it's nice to reconnect to your home and re-evaluate things. The first thing on the list was to find some blinds for the windows. You can find similar ones at shuttercraft-worcestershire.co.uk/. January is always this time for me to carry out little adjustments to the home. I feel as if, when you consciously edit the things you bring into your home it brings peace to your life. A quieter room allows space to think, and live... which is important when we LIVE in our homes right. I have 3 kids, we really, really, REALLY, live in our home. I find that taking out excess is liberating. Which is why I was so glad to find a storage facility to put away the things we don't currently need in the home. You can find more info online about this.
When I am designing a space for someone's home whether it is a full room redo, or just accessorizing I am very purposeful. I think about how they live, who lives there, what their lives are like, etc. all of these thoughts go into what I choose for their spaces. Sometimes in my own home, I get hung up on trends or just collecting beautiful things and I forget to edit... just load in all the pretties and call it good. If you look back you will see that this room had a busy rug, it had busy curtains, it had a lot of colors and a lot of things. It was pretty but it never quite felt right or "me" or "us" by us I mean my family... I mean our home I always want to be a good representation of who we are.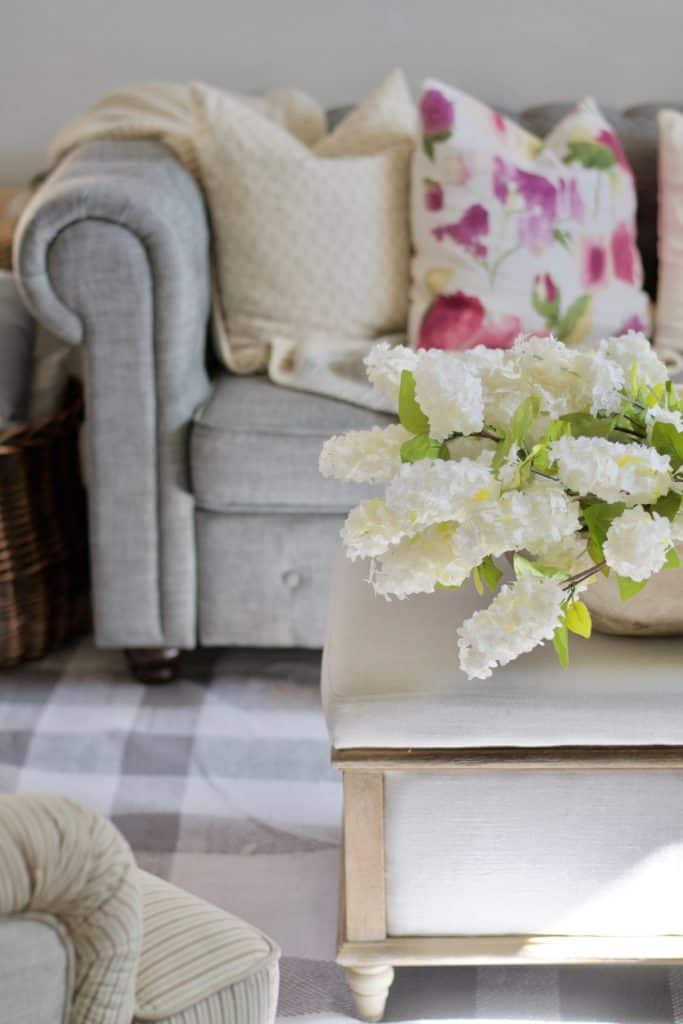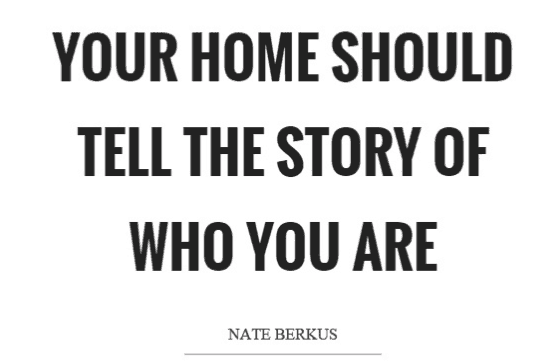 Whenever I edit my house and take out all the layers of crap and things that are just "things" and come back to classic shapes, a mix of textures, and a simple color palette I always feel more at peace and more at "home" which is always a plus when I am in fact home. If I were to ever build my dream home (using the help of a company like RANDY JEFFCOAT BUILDERS), I would make sure that the rooms are built exactly how I want them and that they are big enough so that I won't have to edit them all the time. If that could happen then that would be amazing. Not that there is anything wrong with the house I have, but one can dream.
I thought I would share this space because its a really good example of a room I edited, I simplified, and I am loving.
Just because it's quieter, doesn't mean it is more boring... I let each item speak for itself. I have visual interest in a lot of places still. I added the layered frames on the wall for texture, but still in rather simple forms. I found the old wood pieces that are actually old fruit drying racks from Northern California at the fall Junk in the Trunk market in Scottsdale. I didn't have a purpose for them when I bought them I just knew the wood color tone was so pretty... I had to have them. I am a believer in filling walls with art that means something to you, which is often for me, family pictures. Especially in spaces where guests are commonly greeted, like this one, our front room. So I layered some simple more modern-lined frames I found at Target over the repurposed old wood pieces and LOVE the combination of the two. So. Good. I also got some new Victorian Doors to match the 'wooden theme' in the house. I love wood and I think it looks so stylish and elegant so Victorian doors seemed to be like the best option!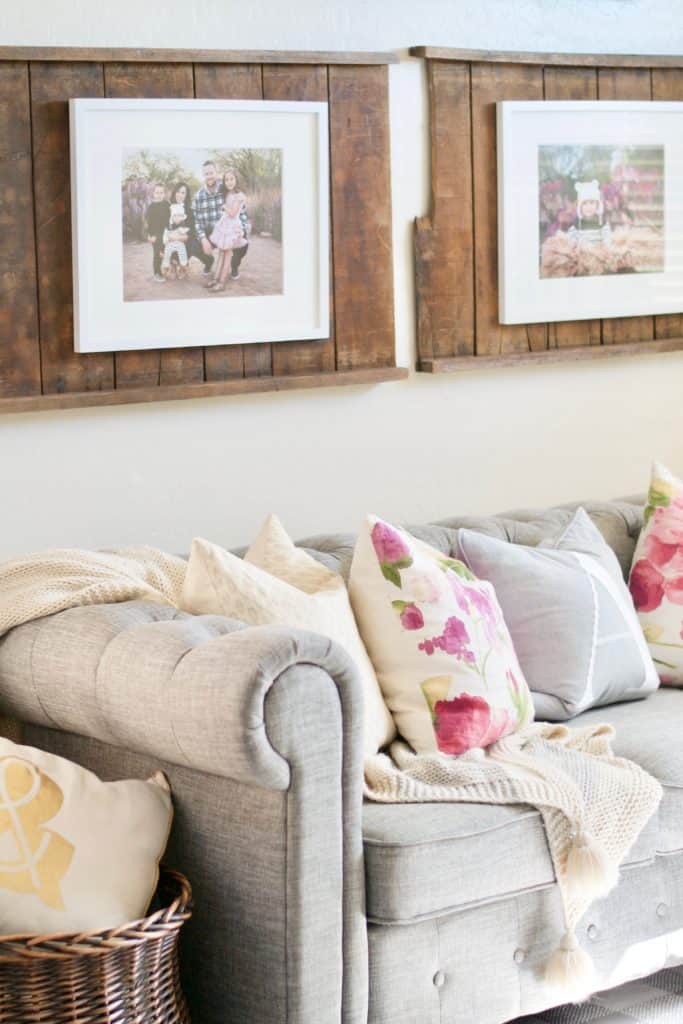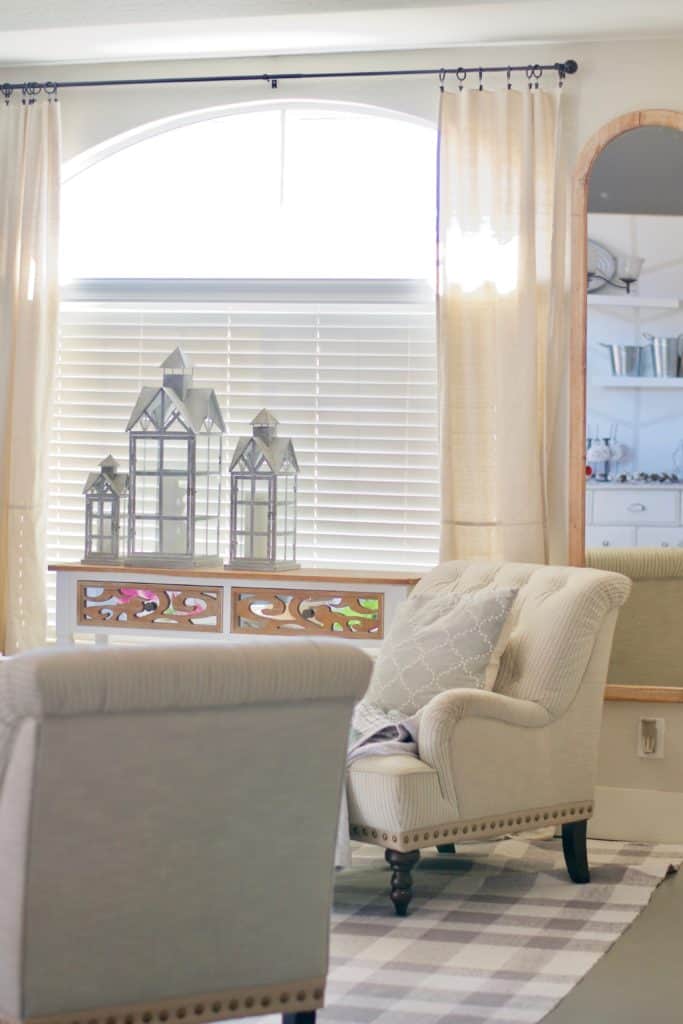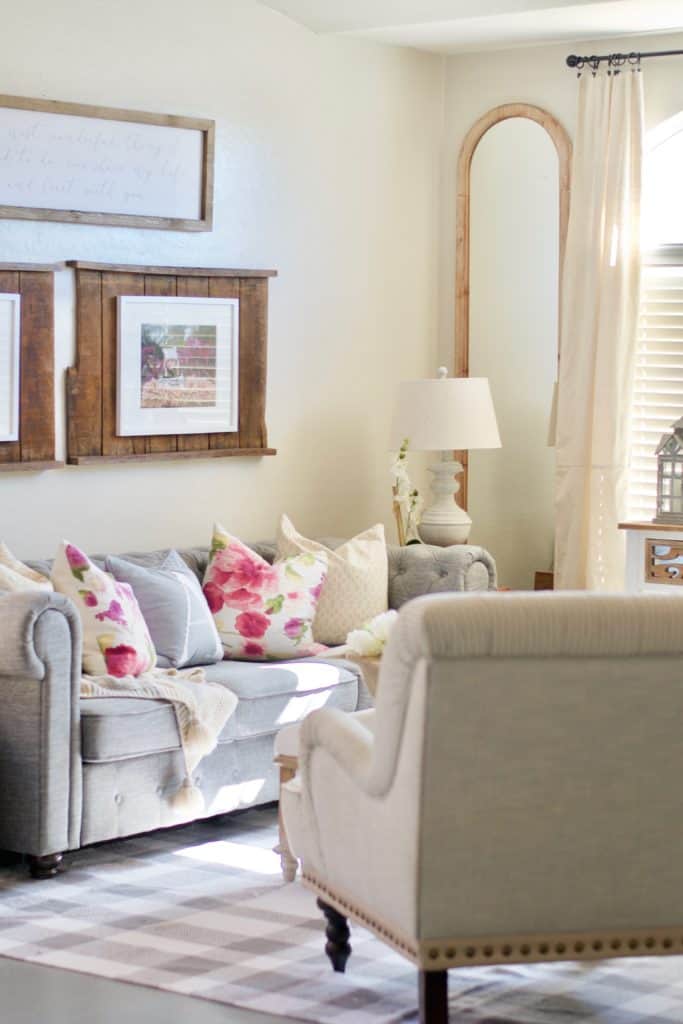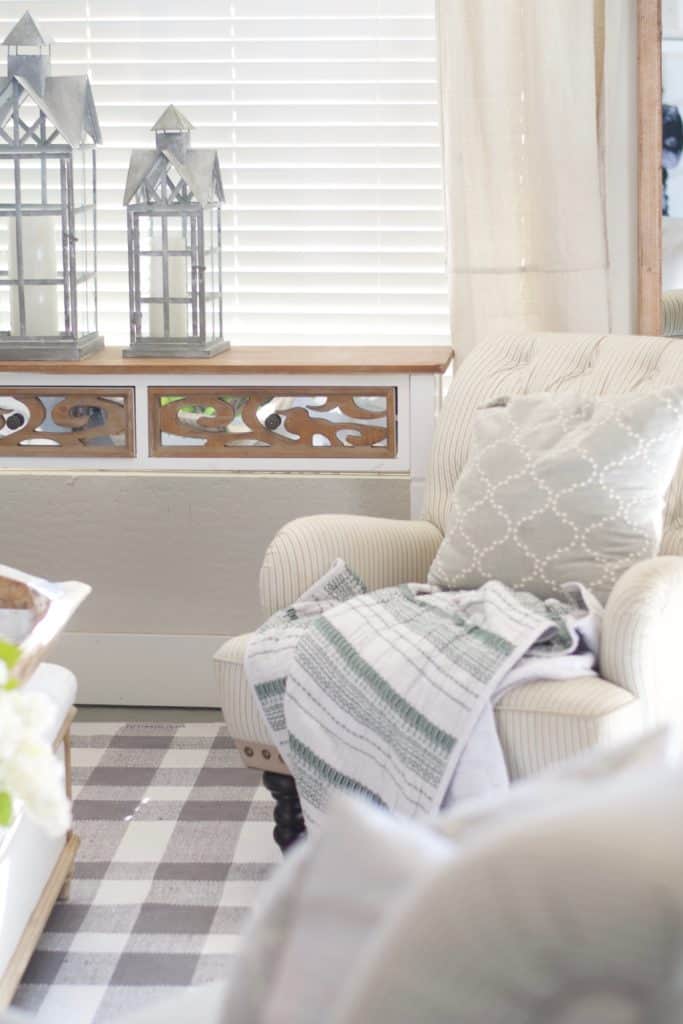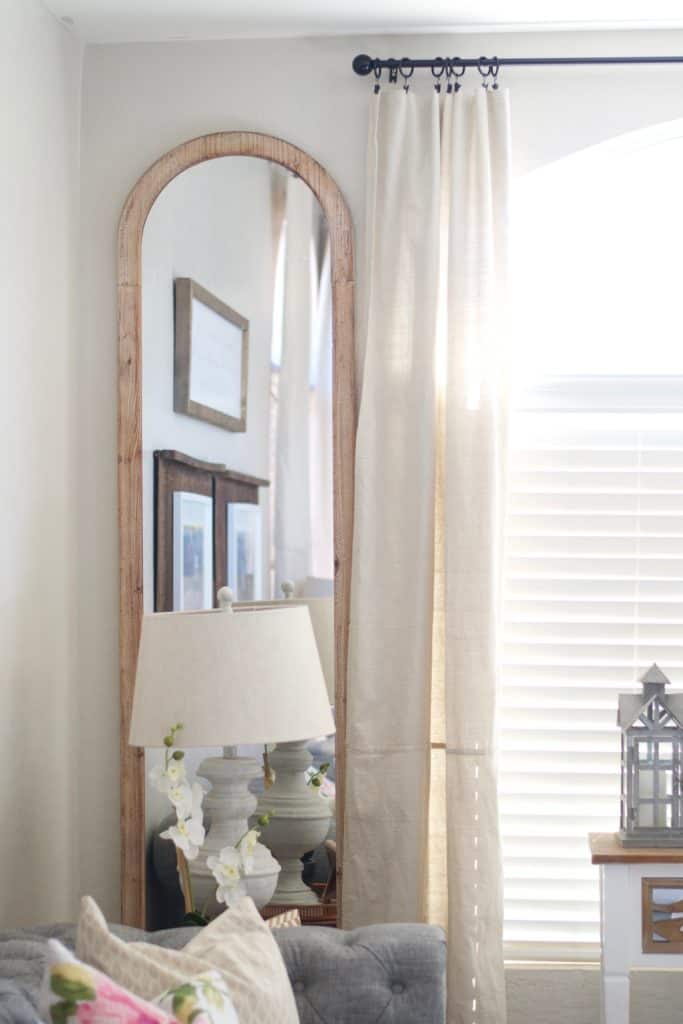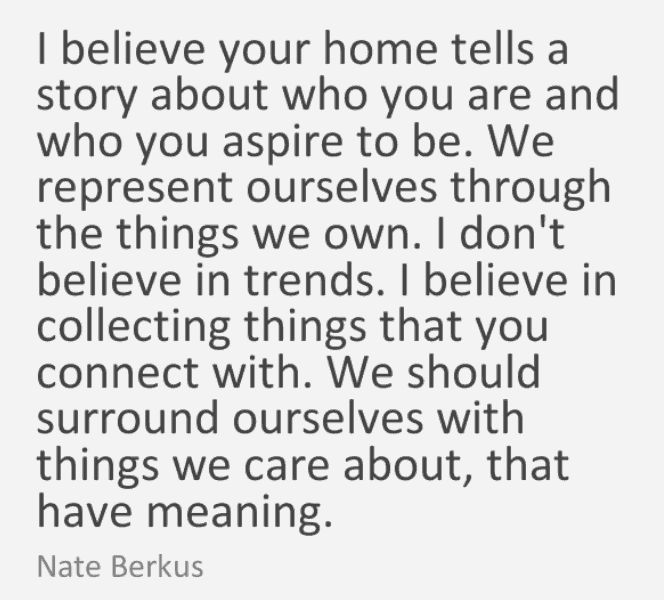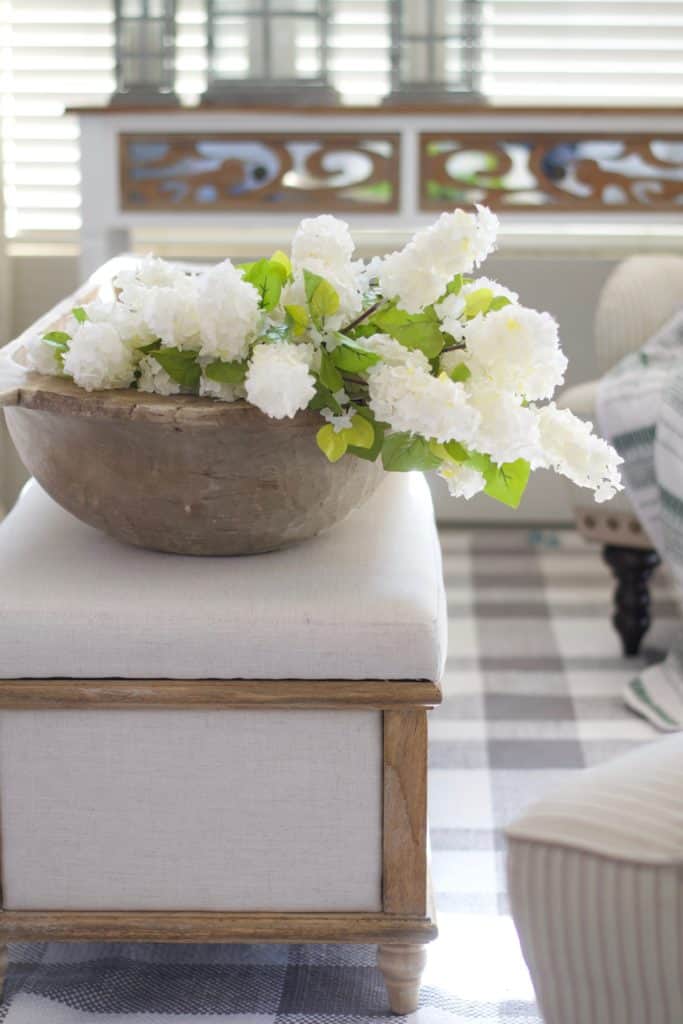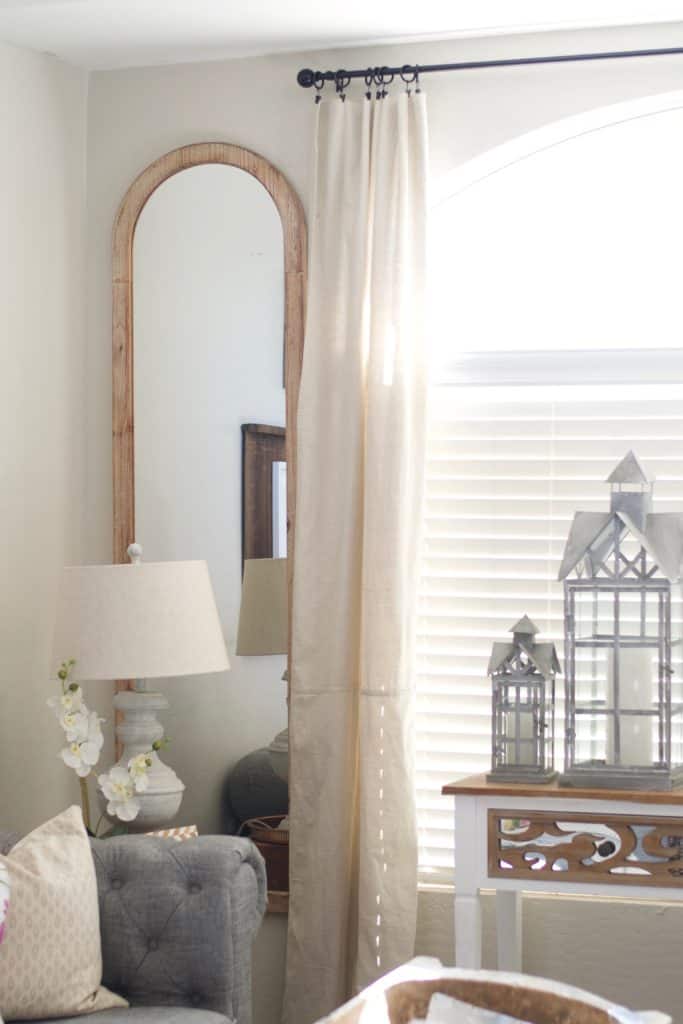 I switched out the louder West Elm curtains with simple drop cloths. I have been asked multiple times if I had found drop cloths without a seam down the middle. And no, I didn't. Mine have it, but it honestly doesn't bother me at all. I think there's beauty in little imperfect details like that.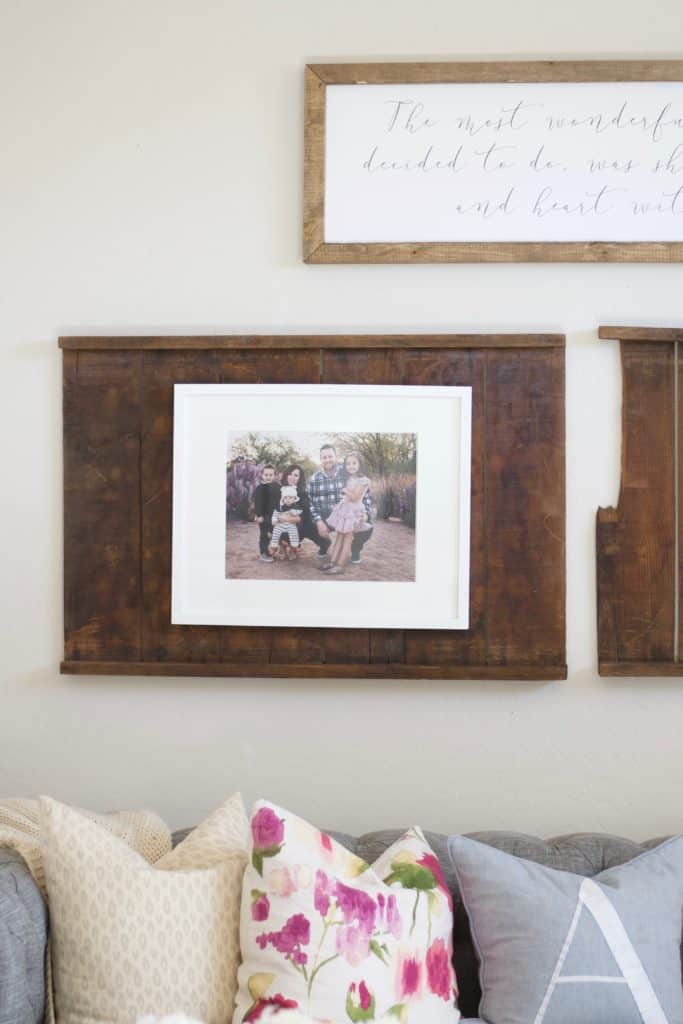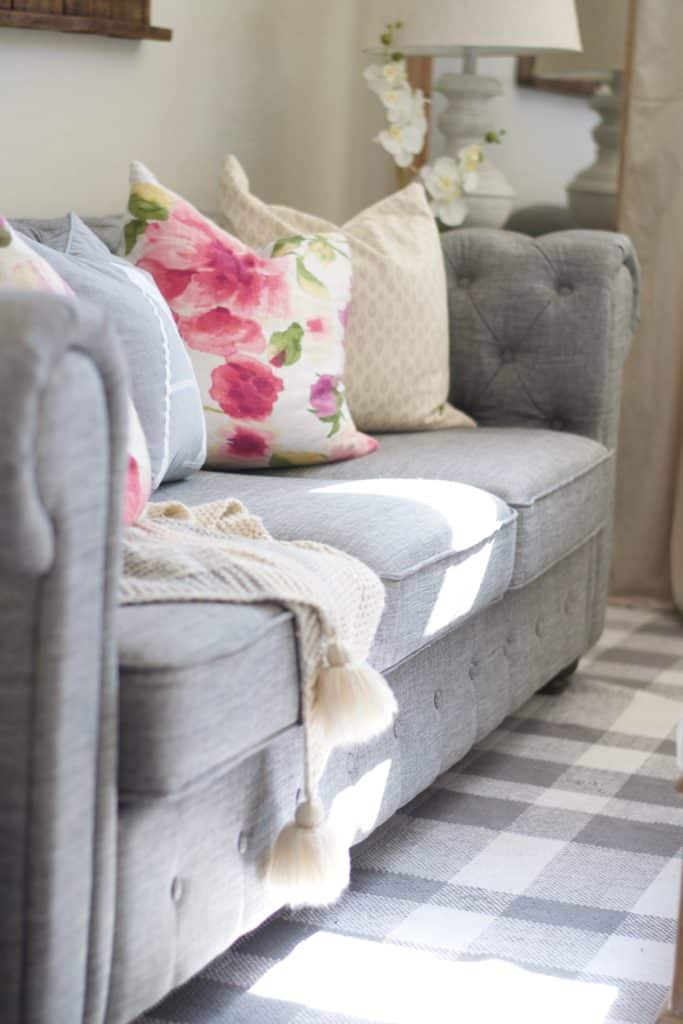 I think with the new wall art, and the simple layers of pieces in this room each item feels more special, more purposeful, and more like home. I only kept pieces that truly speak to me. I love the tufts of the chesterfield sofa. I love the linen and the wood of the ottoman. I am obsessed with my antique dough bowl. The floral pillows mixed with the buffalo check rug. I find myself coming into this room more when I need just a moment of peace... which has me thinking I need to bring this way of undecorating and quieting into more spaces in our home.