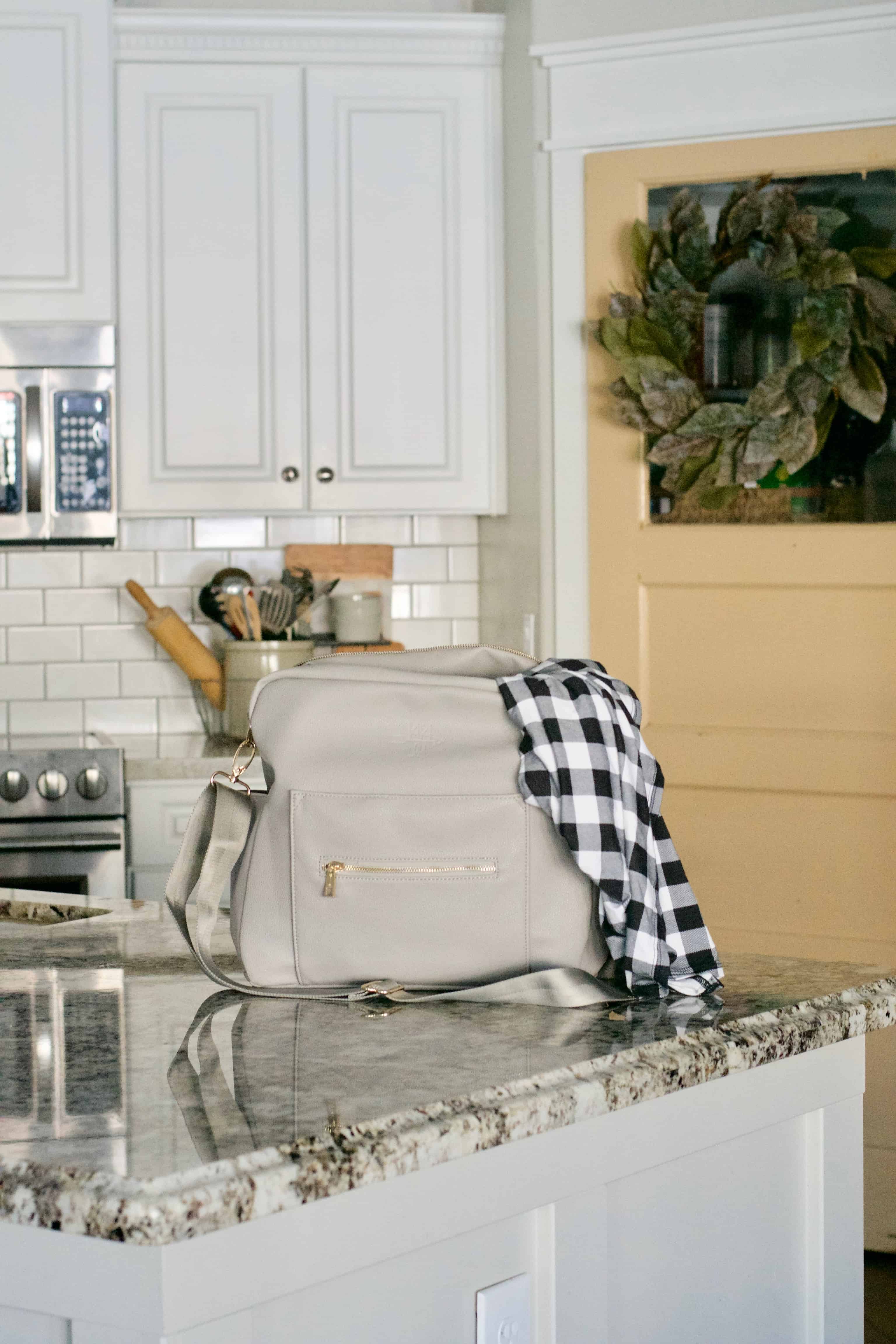 Baby number 3 has taught me a lot about motherhood.  I like structure and with my first two babies we were VERY structured. At that time in my life, that worked for me.  Adding a third baby to the mix I had to learn very quickly not to stress about the small stuff, otherwise I would be a perpetual stress ball, which was not good for ANYONE! I feel like each of my kids have taught me new things about myself and all of their different personalities have helped to mold and refine me.                                                                                                                                                                                                                                                                                                              Knowing I needed to simplify and add convenience wherever possible with our growing family, I began my search for the perfect diaper bag pretty much the day I found out I was pregnant. I really wanted something classy, yet very practical. After doing a TON of research and watching a bazillion YouTube comparisons I knew I HAD to have a Kiki Lu Designs diaper bag. It truly had everything I was looking for.                                                                                                                                                                                                                                                                                                    I have been using my Kiki Lu Designs bag for about 8 months now. I can honestly say it has been my favorite diaper yet! I love that is looks sophisticated and not too "baby" so I can continue using it even after I don't NEED a diaper bag. It has so many pockets, which makes me so happy!!!! There is a place for everything which helps me to stay organized and prevents that scary diaper bag abyss where everything disappears. I love the option of using the backpack straps or cross body strap. I initially was worried that there wasn't an option to remove the backpack straps if you wanted to, but it has not bothered me at all since I've been using it.                                                                                                                                                                             There were two major things that made me lean towards  Kiki Lu over other similar bags. I love that this bag has a big pocket on the back. It is great for holding all sorts of things but I use it for my changing pad. It makes it so convenient and truly expands the available storage of the bag. The other thing I loved about this bag was the shape. I like that it is squarely shaped and has a straight zipper so that i can leave it unzipped and it doesn't sag. This way it is very accessible because lets face it, I have probably only zipped my bag up twice. #lazy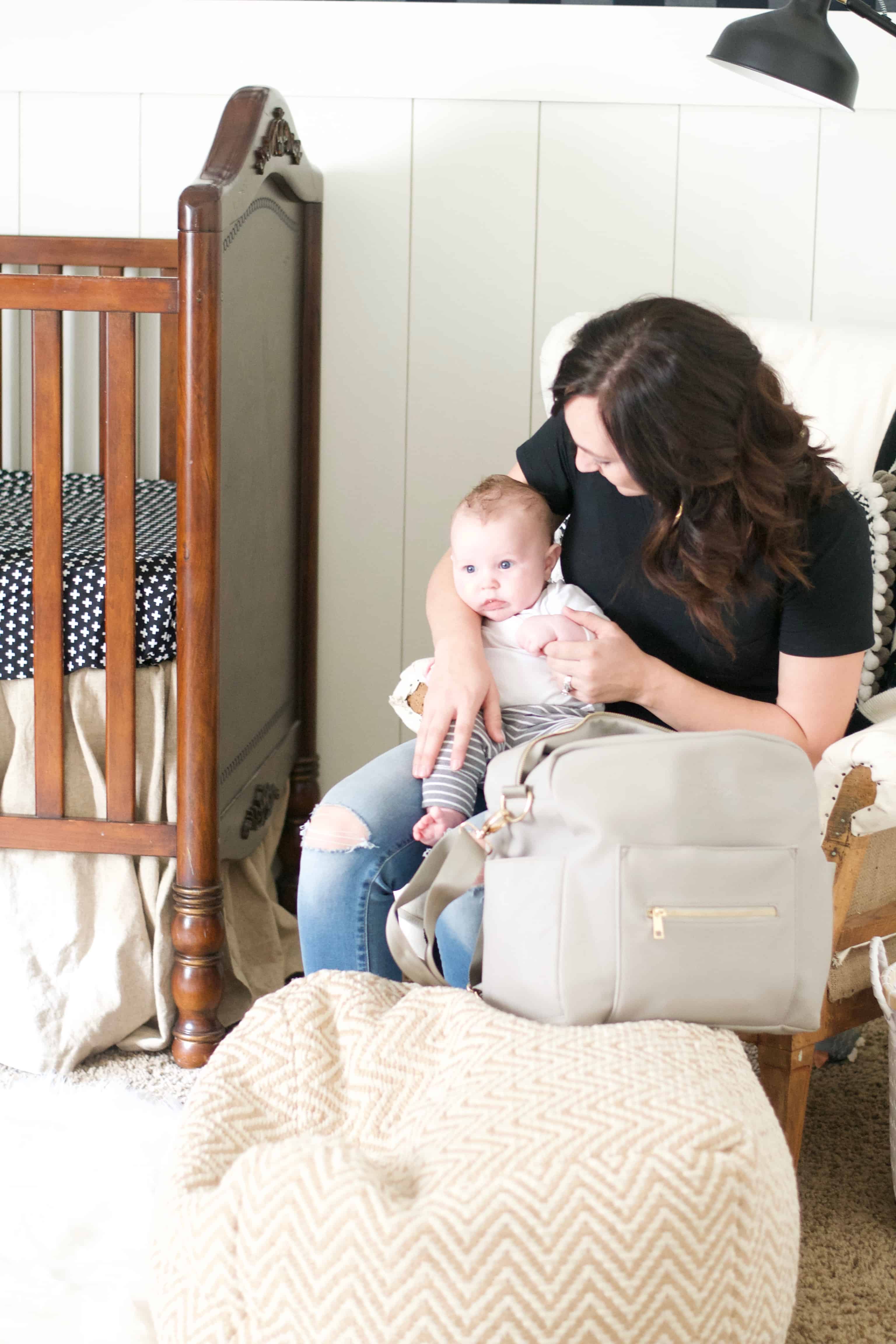 It has held up fantastic in the 8 months I've  been using it. The straps and stitching are still in great condition. Can we talk about the wipe-able outside AND inside! Game. Changer. Baby/ toddler stuff is just not fabric friendly. I love that I don't have to stress about spills or messes because I can just wipe it off.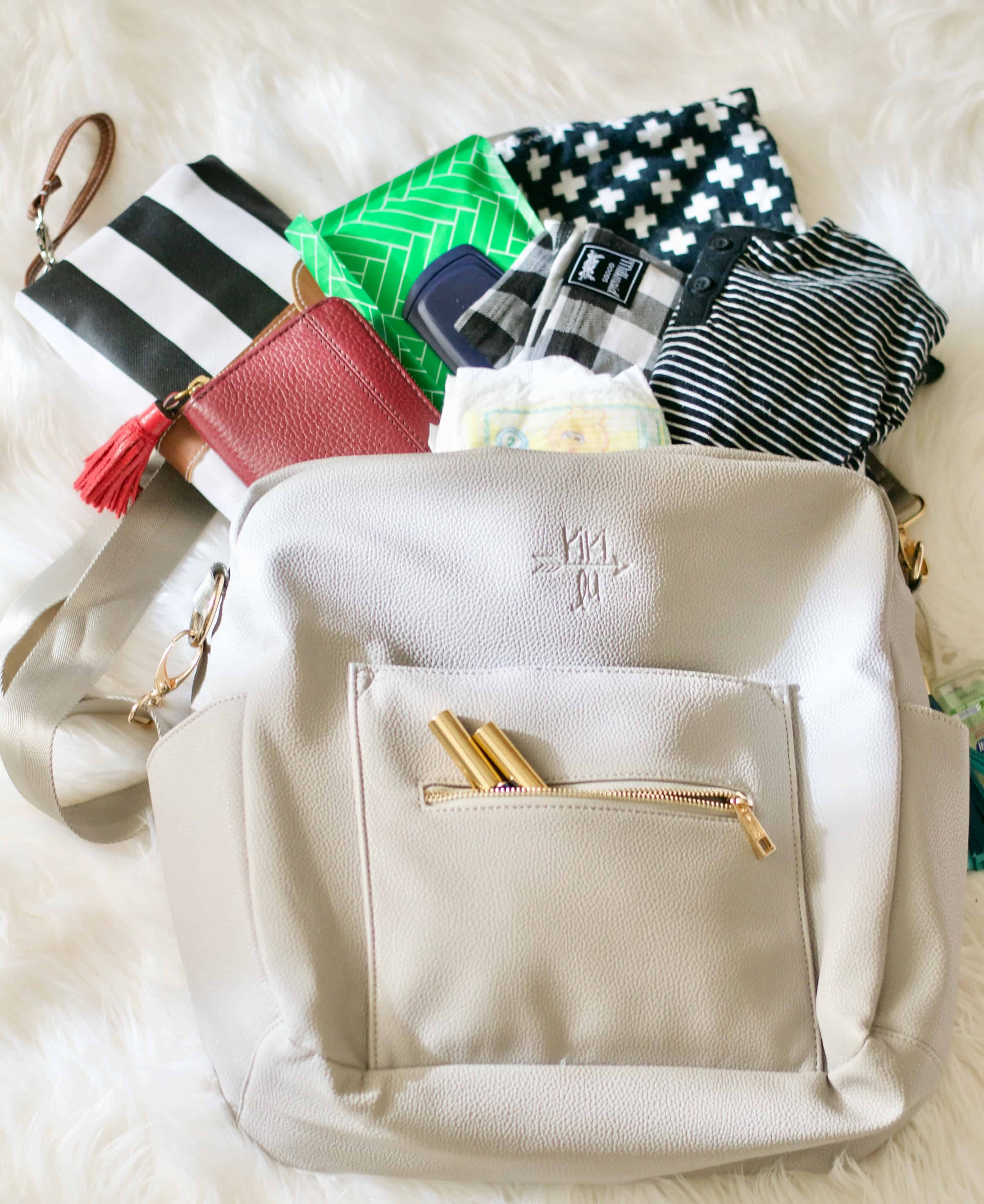 I debated on color for the longest time! They are all gorgeous but I ended up going with the gray and I love it. The mint and black are also to die for. The hardware is really nice looking and seems to be really good quality. For a faux leather bag, I was really pleased with how high end it looks and how well it has held up!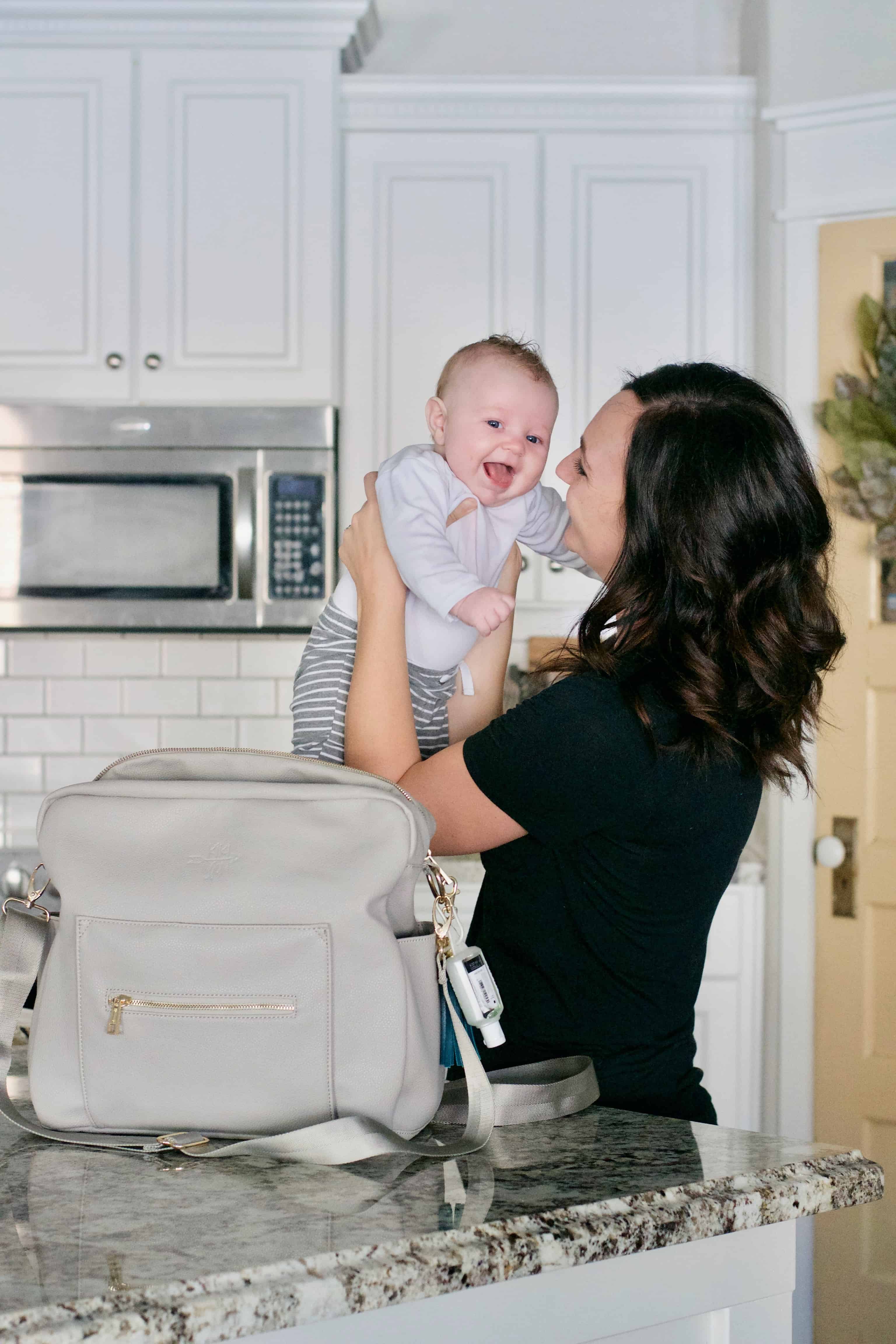 The company also gives a portion of every sale to the Global Foundation for Children with Hearing Loss, which i love. I cannot say enough good about this bag and I recommend it to everyone I see! Go check out these beautiful bags HERE.  Thank you Kiki Lu for making such an Uh-mazing product!