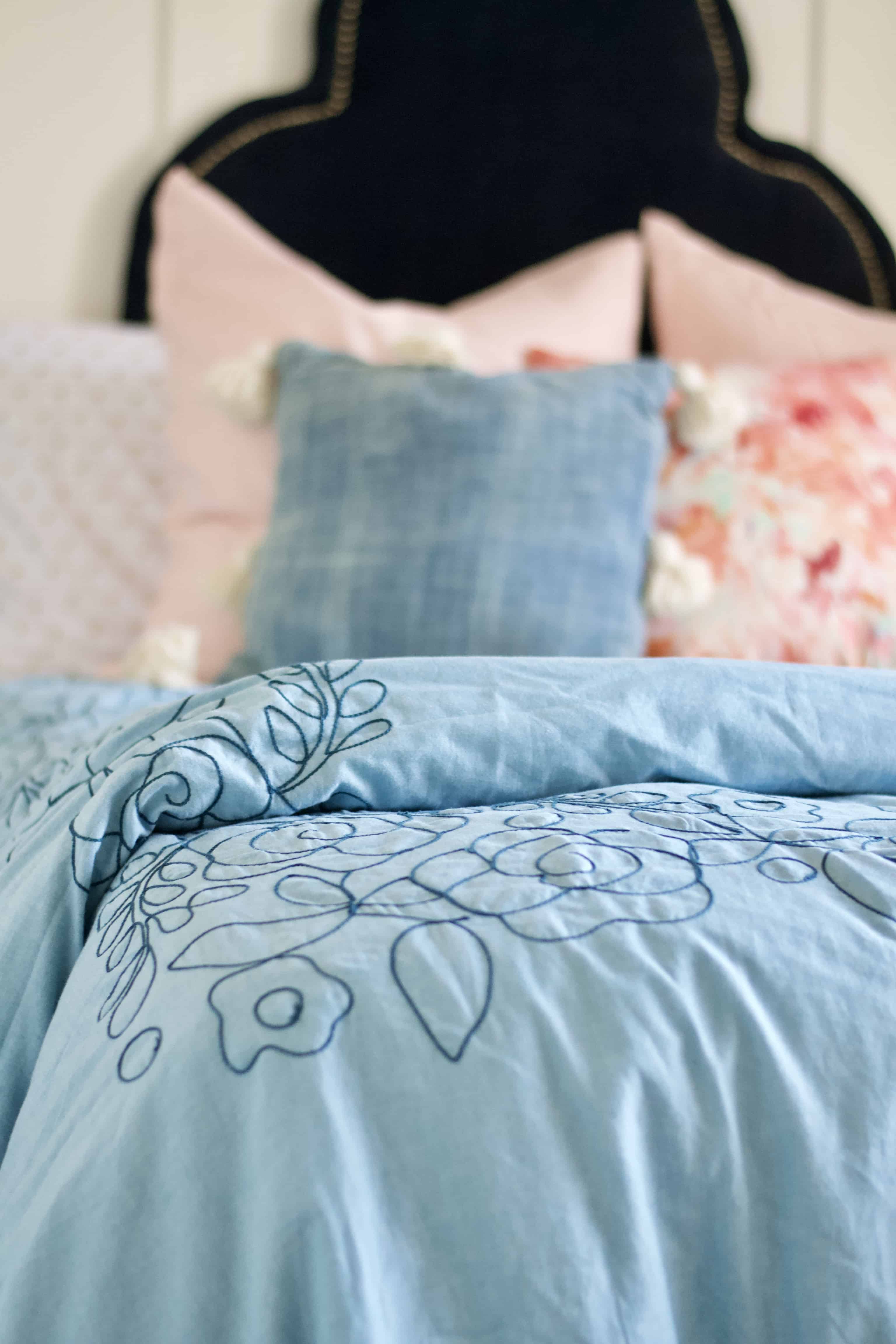 So excited for this weeks One Room Challenge update! Although the crunch time of finishing this space is coming and man– SIX weeks sure flew by! I finally am to the fun part of this redo which is adding the pretty things! I have her bedding all together and have quite a few things coming to me in the mail hopefully soon!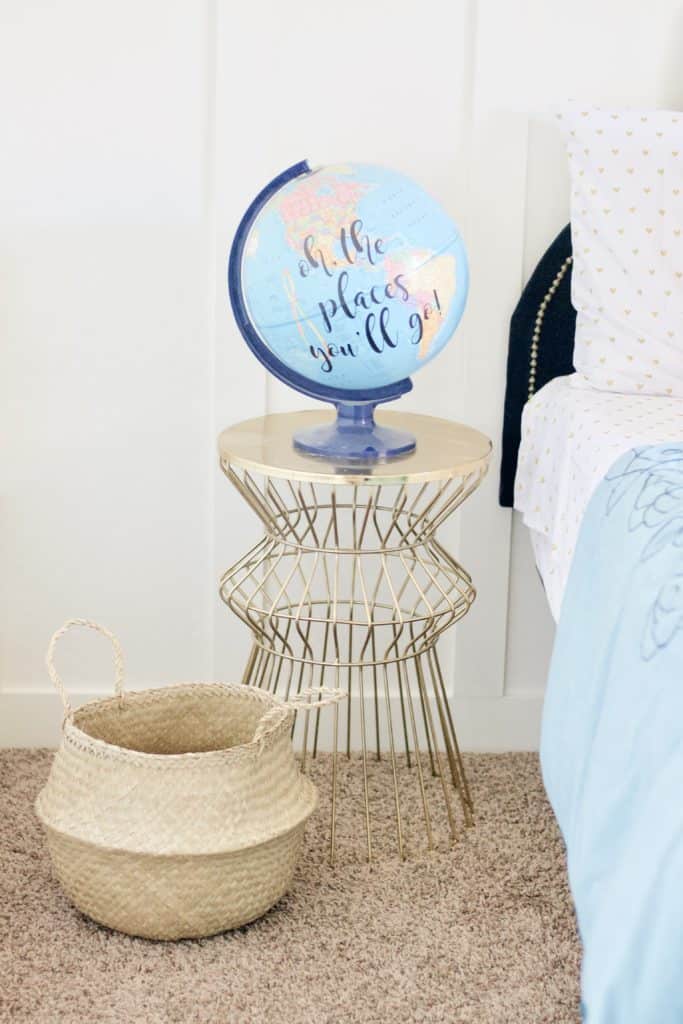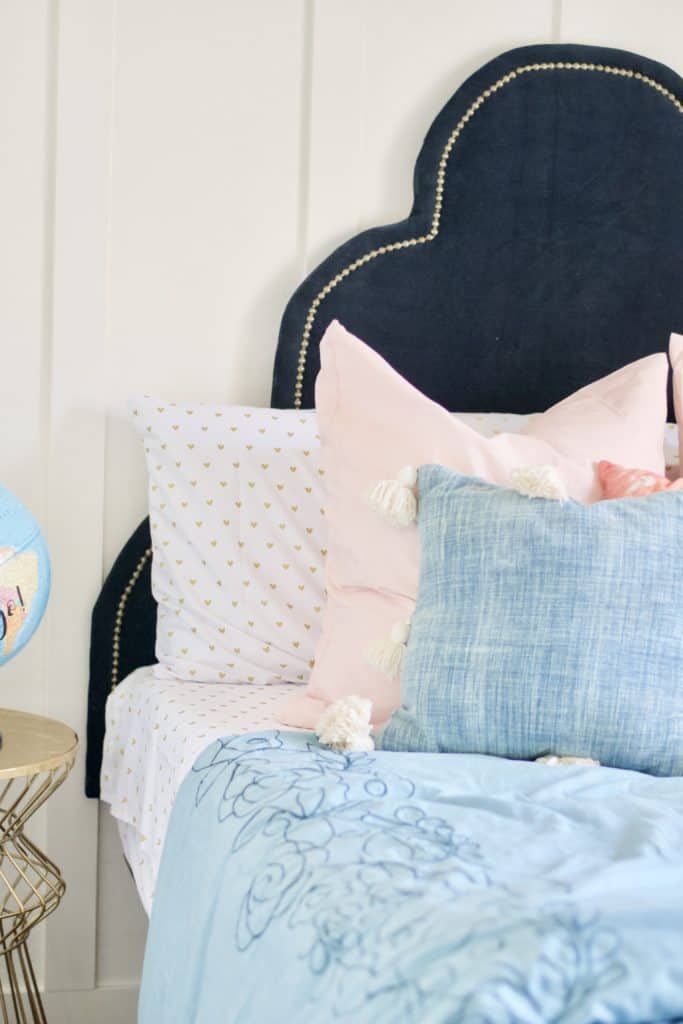 I am just so loving this duvet cover by Pottery Barn Teen. It's been discontinued since I purchased it, but I pretty much am obsessed with the entire Emily & Meritt collection. Everything I've seen from it I have totally loved.
I layered these Pottery Barn look alike sheets with her duvet. The pink euros I picked up at Ikea, they came in a 2pk for literally $6! Can you believe it! Ikea is such a good place to go for staple pieces like that. There is going to be pink in the rug and I really think that will pull this whole room together.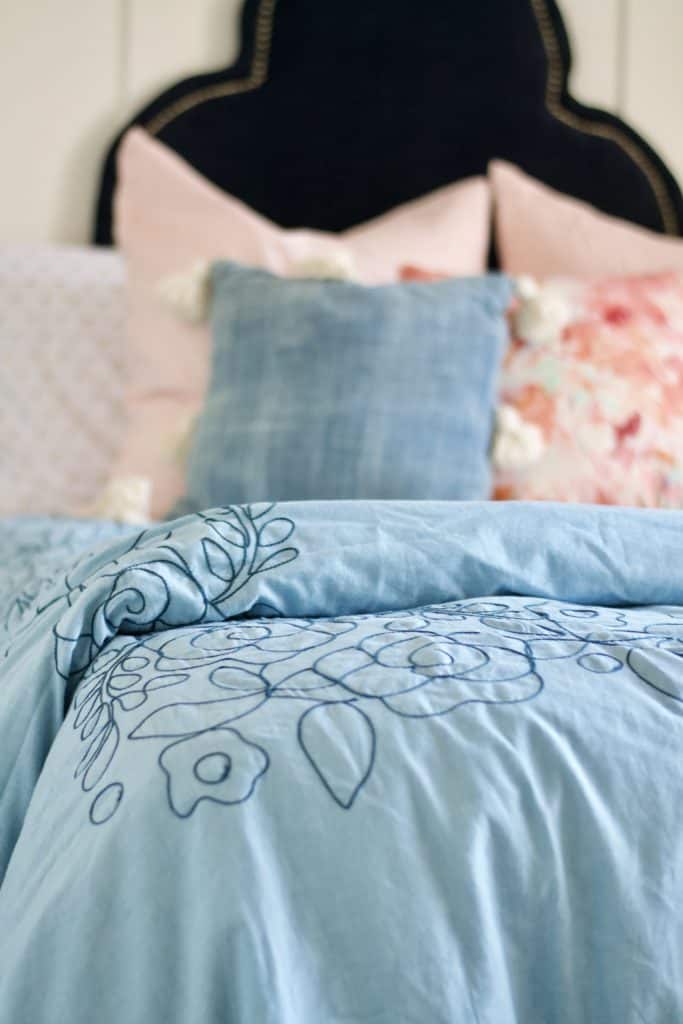 Also, I am so excited to get some art on the walls… although after all the work I put into the woodwork on the wall it does pain me a little bit to cover it up. I think I need to tweak the headboard a little bit too. I'm having issues deciding on that! Can't wait to see the end of this project… oh man it's going to be a favorite of mine I can just tell already. This One Room Challenge has been well.. I little bit more challenging than I originally thought it was going to be but I do enjoy the fast pace!