I am so excited to share this project with you today, because I love a good window treatment HACK. You heard that right. I've had a crush on these classic Pottery Barn curtains but could never bring myself to dish out the dough for them. I was browsing Target, somewhat aimlessly, we all do it... and ran across this tablecloth and immediately saw affordable window treatments in my future. As you can see, they really complement my blinds that are similar to UV protection shades, providing a really homely finish to the room and both the window area!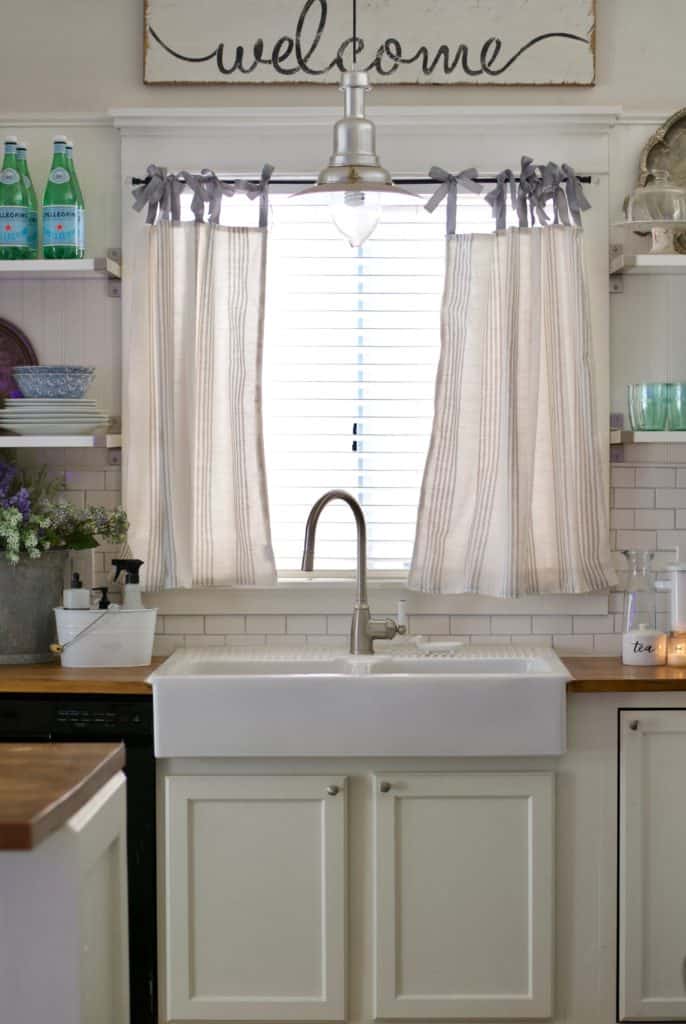 Tablecloths are Home Decor fabric grade but often a whole lot more affordable than buying designer fabric by the yard. You can find them in large rectangles in a large size for usually around $20 which is a great price tag for a large window panel. There's some really great patterns out there to be found for window treatments, like this one... which is totally a Pottery Barn knock off... which is totally okay with me I love a good knock off. There are so many ways to find a great window treatment and you should always consider all of your options when a decision like this comes along.
I previously had some really pretty, but really busy floral curtains in my kitchen... which I had loved but I feel like they've had their time.. and I've been craving more simplicity in my home. So I chose to sew up the table cloth into new a new window treatment over my kitchen sink. I added some grey ribbons along the top to add a little bit of Country/Farmhouse feel to the window treatment panels.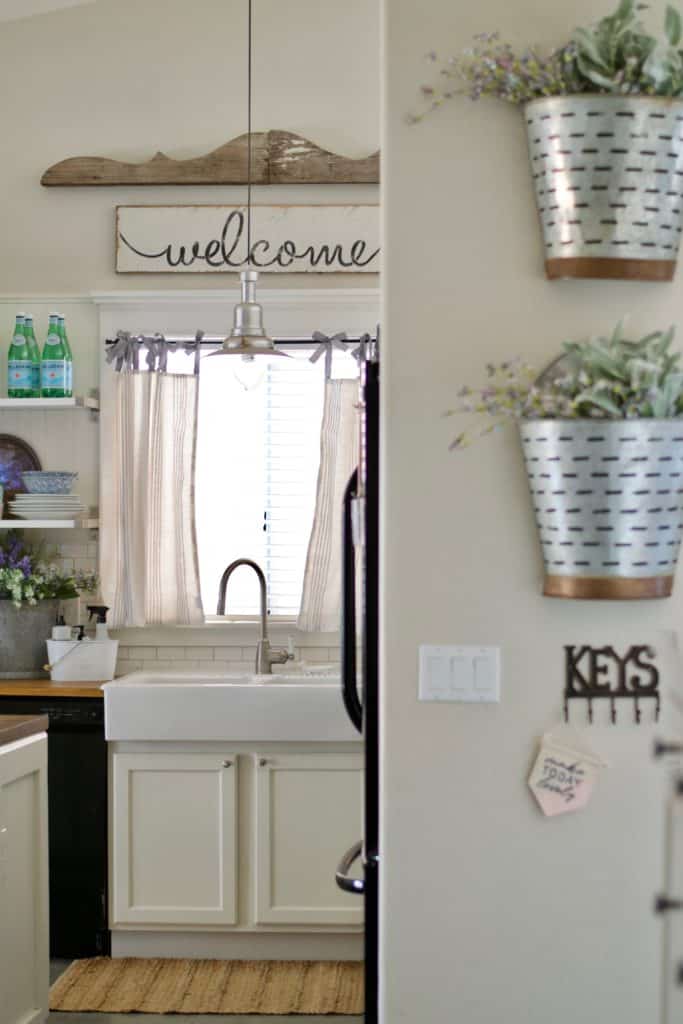 I love the classic simple vibes of these new window treatments, and that hack will literally save you so much money when searching for window treatments. Now, you can take all of the time you need to find the perfect window treatment for your home. Regardless of whether you buy shades, shutters, or blinds, the choice is yours and as you have incorporated this hack into your temporary interior design, you can make sure that you get this decision right. It's actually a lifesaver if you think about it. If you use the hack, I'd love to see how you used it in your own home!