Our current home has troublesome arched windows in the front living room, which makes it very difficult to do window coverings on. Don't get me wrong - I love arched windows. They add so much character, especially those from places like Black Badge Doors. I'd rather have my beautiful arched windows over a boring square window, but I just didn't know how to dress them. I set out to find a solution for arch window treatments that would be appealing to look at and not break the bank. Originally I just had one set of curtains up and we would draw them closed when privacy was needed. But when we did, I didn't love that because I couldn't see out if I needed to and it blocked a lot of natural light. I know there are custom shutters and things you can do but I really didn't want to draw further attention to them, wanted to keep as much light as possible, and wanted to keep it budget friendly.
Before
This is how our front window looked like before. I did not have the curtains out very far off the sides of the window, and it really just made the space look squatty, on top of not offering a good privacy solution. I wanted to fix both problems with the new window treatments.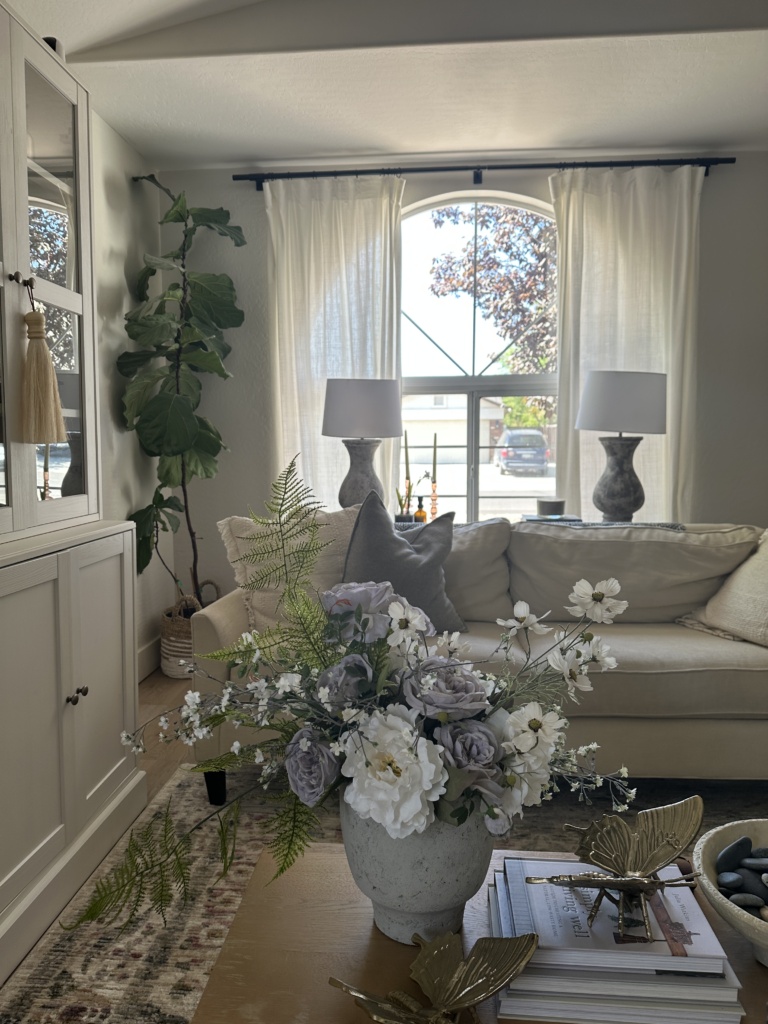 The Solution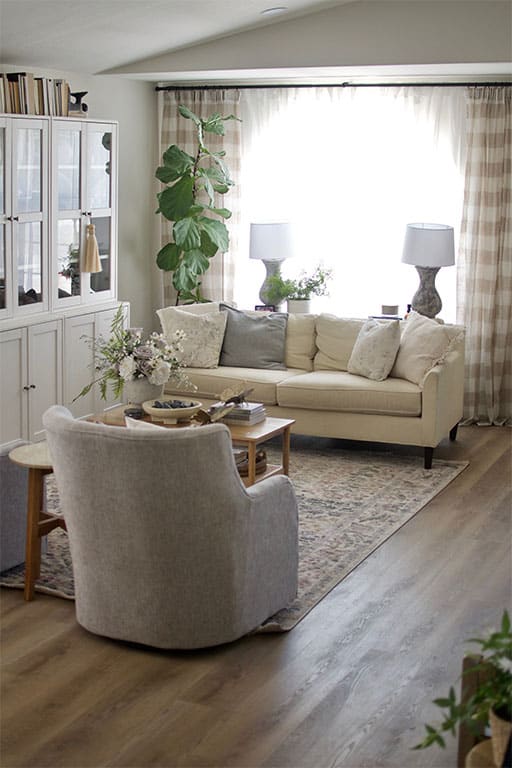 I ordered an extra long double curtain rod so I could layer sheers and regular curtain panels. The extra width would allow me to hang the curtains across a wider space to help the window feel more grand and less squatty. I did have to order more panels in order to fill the rod. I did 4 of each of the sheers and the curtain panels, 2 on each side.
The sheers are meant to basically always stay closed, and the curtain panels will always be open. This obstructs the view from the street for both people inside my home and outside looking in. I mean, I do miss the view straight into my neighbors garage (love living in a cookie cutter neighborhood.) I know this is what all our Mom's were doing in the 90's, I was worried it would feel dated and heavy a little bit. However, I think with the cute buffalo check curtains and linen look sheers, it feels fresh and current.
So in reality I didn't really do anything special, I just copied a common window treatment from 30 years ago.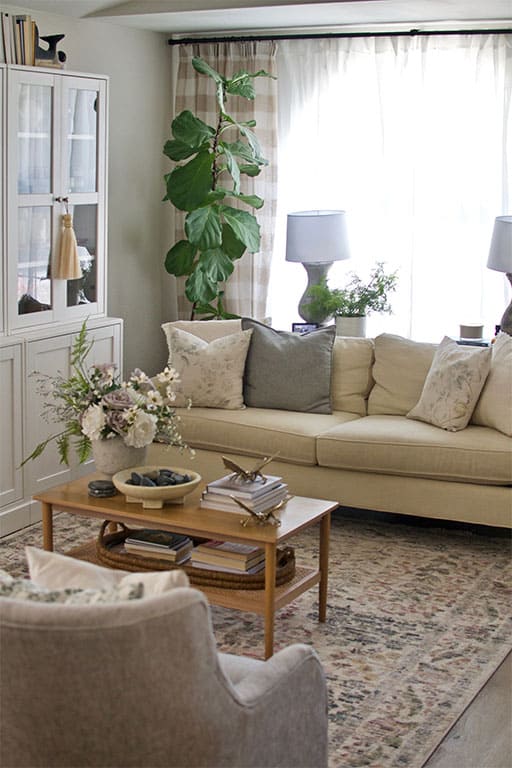 I did add drapery tape and pleat hooks to the buffalo check curtains to get them to hang all cute and gathered. I will link the pieces that I ordered, it was super simple, and I love how it turned out. I hung the curtains in our Nursery in the same way last year and still love it.
Shop the Window Treatments

Shop the Room